New Haven is a true pizza town. Take the New Haven pizza tour to find out about many wonderful pizzerias and their menus!
New Haven, Connecticut may not seem like a "pizza town" to the casual foodie. To the locals, however, New Haven has been and always will be the go-to spot for unique and flavorful pizza. A town steeped in rich history, New Haven offers a glimpse of a style of pizza that is often replicated, but never quite up to the high standard of the real thing. Not many people get to experience this small local treasure, but Colin M. Caplan is trying to change that.
Thanks to his website, Taste of New Haven, Colin has taken to offering a New Haven Pizza Tour. The tour showcases all the best, local pizza (or apizza in the local slang) that New Haven has to offer. Each pizzeria has a long and storied history, most dating back to the early 1900s. Family-owned pizzerias, making delicious New Haven style pizza with fresh, local ingredients. That is the overarching theme for the tour.
Frank Pepe Pizzeria Napoletana
A Pepe's special. Roasted vegetables and Parmesan Cheese on one side, and fresh Clams on the other.
Frank Pepe is a name synonymous with New Haven style Pizza. The family-owned pizzeria has been in operation since the 1920s and has since garnered a reputation as being one of the best pizzerias in the entire country. They epitomize what it means to be a New Haven style pizzeria; their pizzas come out of an oven that is often 800-degrees, giving the crust a distinct texture and a charred, smokey flavor. Their style of pizza is so good, that famed food critic Jeffrey Steingarten, christened Pepe's as the best pizzeria in the country in his acclaimed book, The Man Who Ate Everything. Such a claim is well founded.
Bar Night Club
The margherita pizza is easily recognizable, but the other half is where things get crazy. Fancy a Mashed Potato & Bacon pizza?

Bar Night Club, or simply, Bar, is exactly that; a very modern and energetic bar and nightclub in downtown New Haven. What sets it apart is the fact that it serves some amazing pizza alongside their extensive drinks menu. Bar has quickly risen up and become one of the happening night spots in New Haven so be sure to check them out!
Modern Apizza
As seen on Man vs. Food, even half of an Italian Bomb is more than enough to make you full!
Modern Apizza, or simply, Modern to the locals, is yet another classic and long-standing pizzeria in New Haven. Unsurprisingly, this small town pizza joint also received national attention when Man vs. Food swung into town to tackle the now famous Italian Bomb; a pizza piled high with seven different toppings. It's quite the feat to get through even half of an Italian Bomb! More than it's 15-minutes of fame, however, Modern also embodies the traditional New Haven style pizzeria, even going so far as to use a traditional gas burning, brick pizza oven. The oven hits temperatures between 800 and 900 degrees! No matter what you order, your pizza will arrive quickly. Which is good, as lines for Modern regularly go out the door.
Sally's Apizza
Simple, yet delicious. Sally's acclaimed Tomato Pie may look like a plaine Jane, but the flavor is out of this world!

Sally's is the last stop on the New Haven pizza tour. Much like Pepe's (which is right down the road from Sally's by the way!) Sally's has been a local staple for many generations, dating back to the early 1920s. Sally's has enjoyed a high level of popularity since its inception. Frank Sinatra would order pizza from Sally's to be delivered to him in New York where he would be performing. Frank was so close with the original owner Salvatore Consiglio, that he sent him and Sal's wife bottles of the finest wine for their anniversary. Sally's is also the place where young Bill and Hillary Clinton started dating when they went to school in the area. Needless to say, Sally's is steeped in history and remains as popular as ever. Their pizza is as simple as it comes, but it's that simplicity and pure flavor that keeps people coming back every single day.
The debate on pizza may always end up being between New York and Chicago, but New Haven is quietly making a big name for itself, and has been for a very long time. To count them out of the national pizza discussion is a crime. They have some of the most unique and flavorful pizzas we have tasted in quite some time, going so far as to (apologies in advance) rival the famed pizzas of New York City. Yes. You heard that correctly. Don't believe us? Give Colin a call and find out about these hidden gems for yourself. Enjoy!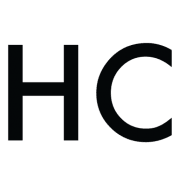 Andrew Asistin
Combining a love of writing and food, Andrew's culinary journey has walked many paths. From university, to the Culinary Institute of America, to the restaurants of NYC. Now finally settled in as an editorial intern at Alimentari, the next step of his journey can begin.