PARTNER POST — The holiday season is here and it is time to add some Italian flair to your menu with authentic ingredients from Colavita and Perugina's rich Italian chocolate.
Easily prepare spinach and artichoke lasagna well before your guests arrive, then bake and enjoy. Finish the meal with a rich chocolate arborio rice pudding.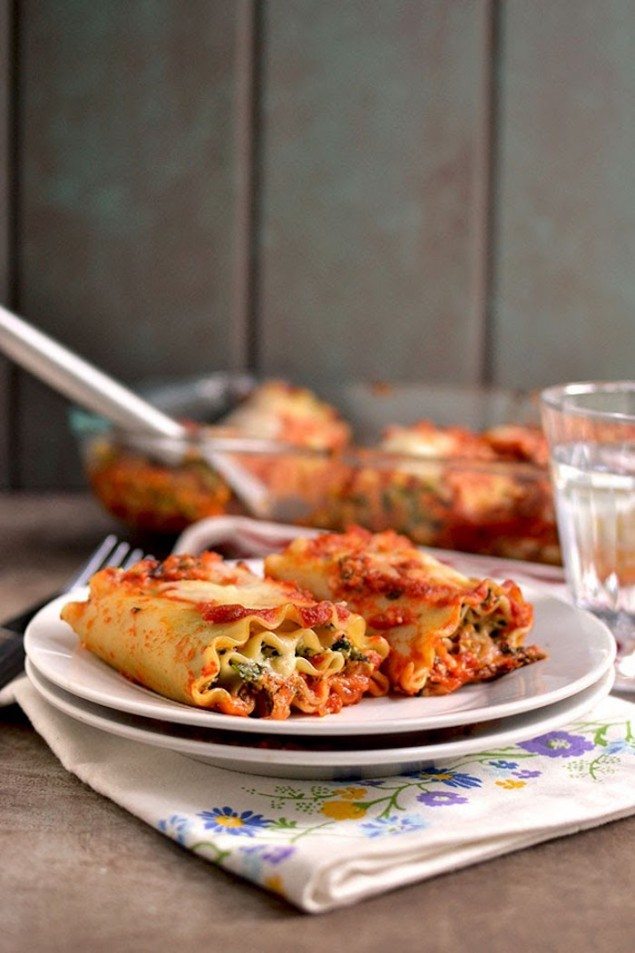 Colavita is a family owned company and they have been importing and distributing Colavita Extra Virgin Olive Oil for over 30 years. Perugina is Italy's most renowned chocolate maker and Baci are Perugina's most famous confection. Baci (which means "kisses" in Italian) are perfect as an ingredient in recipes, as a daily indulgence or as a gift for a loved one. I used both to create a beautiful holiday-inspired meal.
The minute I saw the lasagne sheets I wanted to make lasagna rolls which has been on my to-try list for a very long time. The jar of artichoke hearts went right into the filling with spinach and cheese. The filled lasagna rolls got smothered in Colavita marinara sauce and topped with more cheese. This is a great vegetarian main dish for the holidays. The lasagna rolls can be prepared ahead of time and baked just before serving.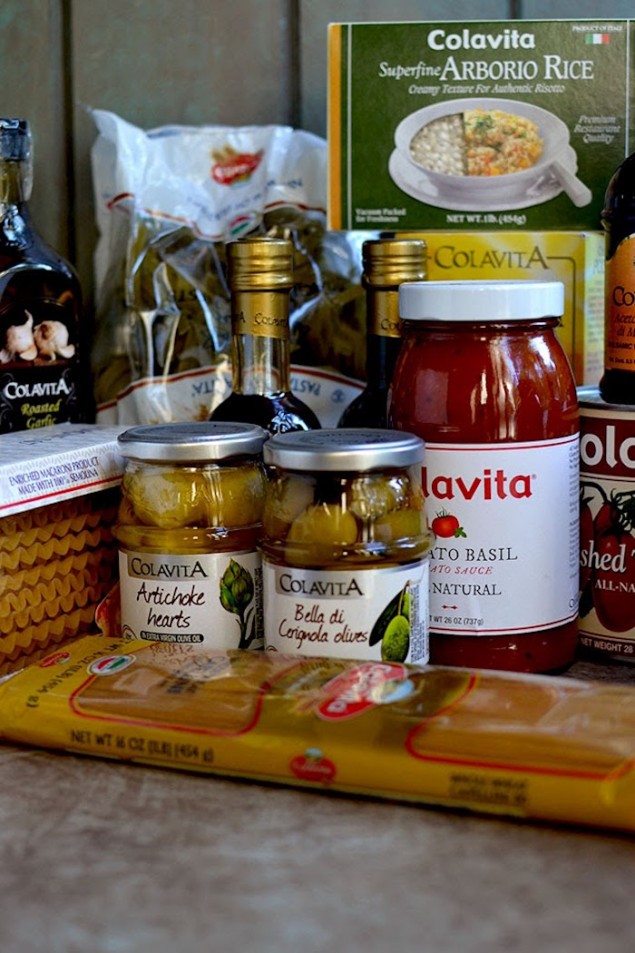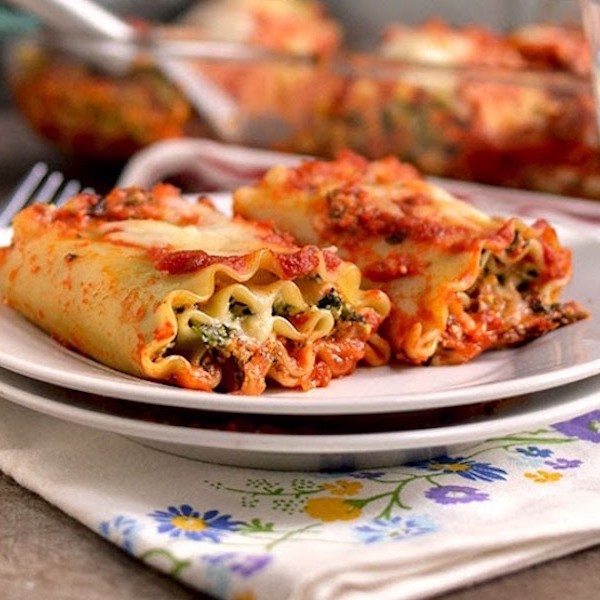 Pavani
Ingredients
12

sheets Colavita Lasagne

2

cups

Colavita Marinara Sauce

2½

cups

Mozzarella cheese

grated
For the Filling:
1

tbsp

Colavita Extra virgin Olive oil

1

cup

Colavita Artichoke hearts

drained and chopped

10

oz.

Frozen Spinach

thawed and water squeezed out

1

Small Onion

chopped

2

Garlic cloves

finely minced

½

tsp

Red pepper flakes

?tsp Ground Nutmeg

2

tbsp

Fresh Basil

chopped

1½

cup

Part Skim Ricotta

¼

cup

Parmesan cheese

grated

To taste Salt & Pepper
Instructions
Preheat the oven to 375°F.

Prepare the Lasagne Noodles: Cook the noodles according to package instructions. Drain and put them on lightly greased baking sheet.

Make the Filling: Heat a saute pan. add oil and once it is hot, add the onion and garlic. Cook on medium heat for 3~4 minutes or until the onion turns translucent.

Add the thawed spinach, chopped artichokes, ground nutmeg, red pepper flakes, salt and pepper. Mix well and cook for about 5 minutes. Remove into a mixing bowl and cool for 5 minutes.

Once the mixture is cool enough, add chopped basil, ricotta, parmesan cheese and mix well.

Assemble: Lightly grease a 9"x13" baking sheet and add ¼cup of marinara sauce on the bottom.

Spread about 3tbsp filling on each lasagna sheet, top it with 2tbsp marinara sauce and 2tbsp of shredded mozzarella cheese. Tightly roll up the lasagna roll and place seam side down in the prepared baking pan. Repeat with the remaining lasagna sheets.

Once all the lasagna rolls are ready, top it the remaining marinara sauce and the mozzarella cheese. Cover the pan with foil and bake for 25~30 minutes or until the sauce is hot and bubbly.

Remove the foil and bake for 5 minutes or until the cheese is melted and browned. Cool for 5~10 minutes before serving!!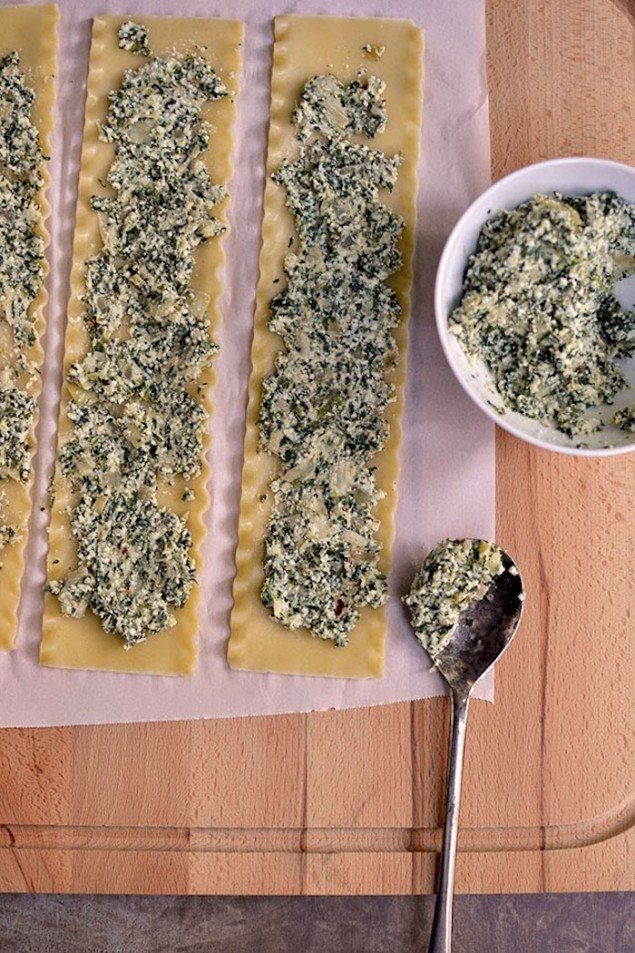 This chocolate risotto is creamy and absolutely divine. Unlike making traditional risotto which involves a lot of stirring, this dessert is mostly hands free. Arborio rice is cooked in milk along with vanilla until tender and then chopped Perugina dark chocolate is stirred into it to make the most luscious chocolate risotto ever.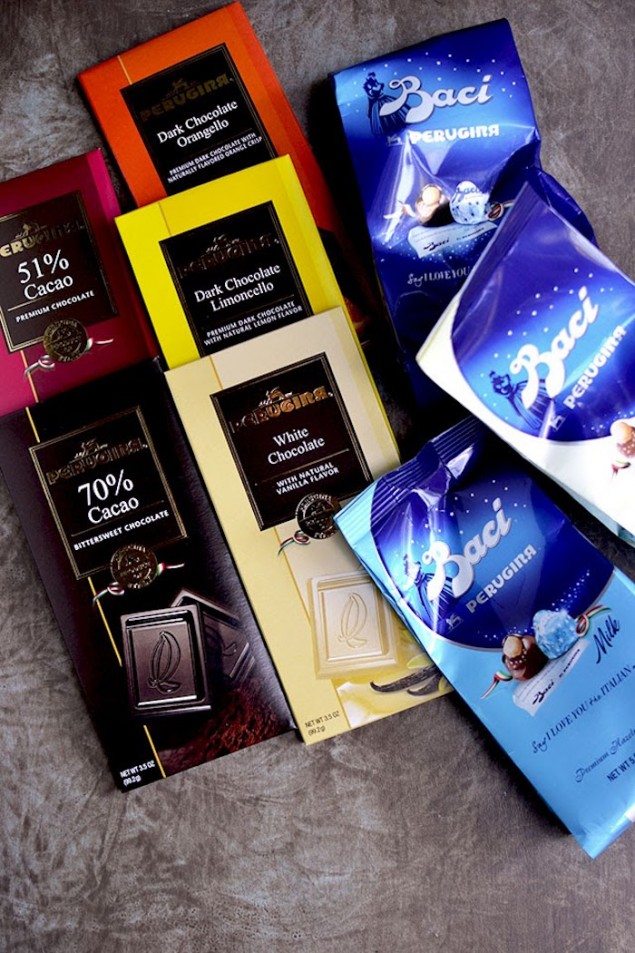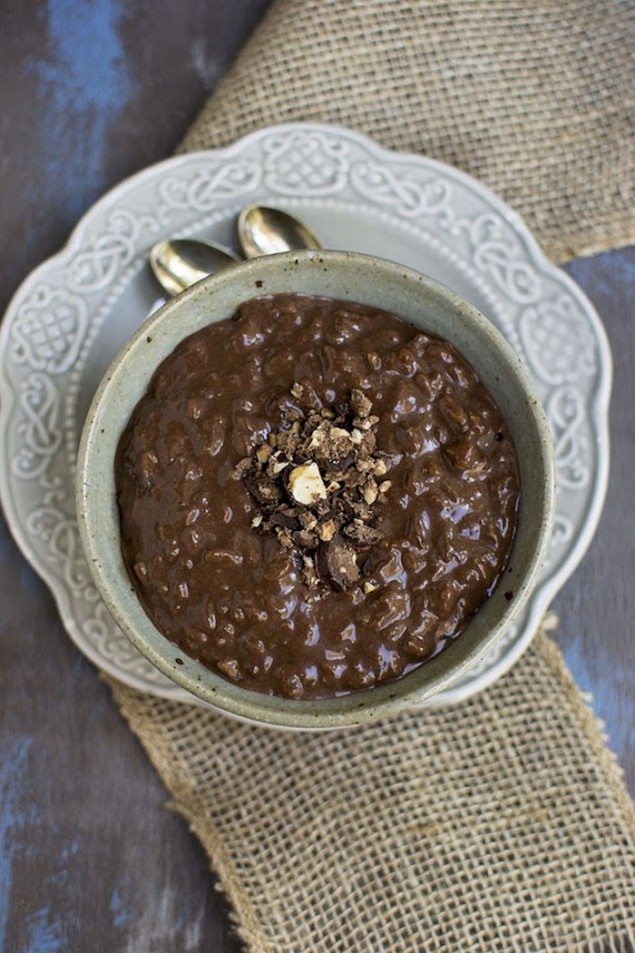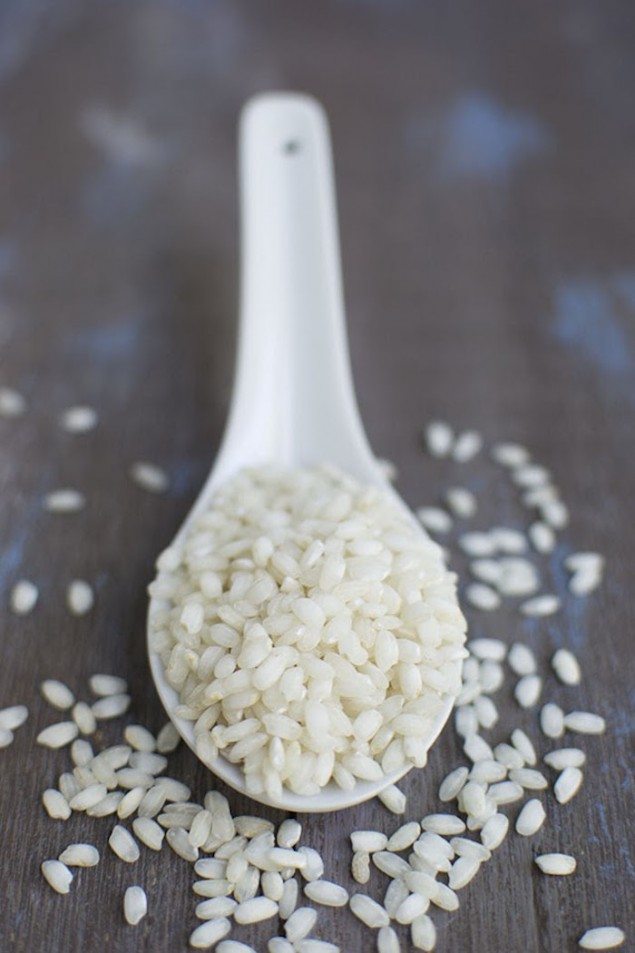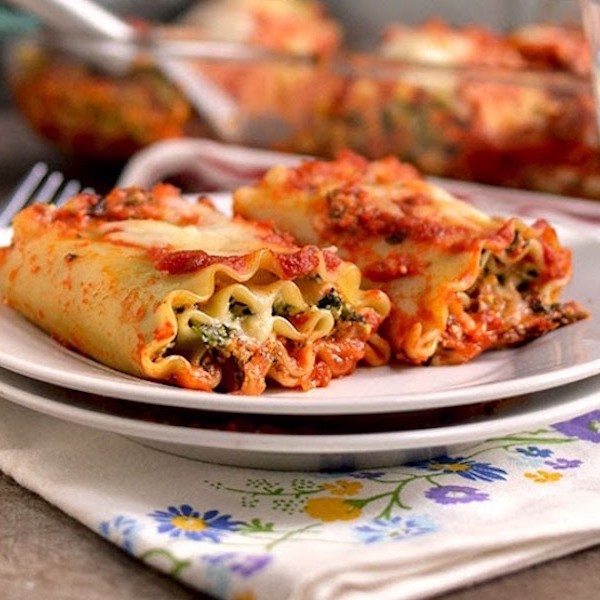 Pavani
Ingredients
?cup Colavita Arborio Rice

4½

cups

Milk

2% or whole milk is best here

?cup Sugar

1

Vanilla pod

seeds scraped

1

tbsp

Unsweetened Cocoa powder

2

oz.

Perugina 51% Premium Chocolate, grated

2

Baci

chopped (for garnish)
Instructions
In a saucepan, combine arborio rice, milk, scraped vanilla bean and the vanilla pod. Bring the mixture to a boil, lower the heat to medium low and simmer, stirring frequently, until the rice is tender, about 20 minutes.

Add the sugar, cook till it melts and the mixture thickens a little bit, about 5 minutes.

Remove from heat and stir in the cocoa powder and grated chocolate. Mix well until the chocolate is melted.

Cool for 10 minutes, stirring occasionally. Chill for 2~3 hours before serving and garnish with chopped Baci.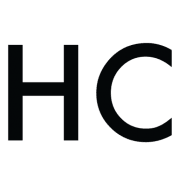 Pavani Hideout
Hello There!! I am a full time mom and a Food blogger. I am a vegetarian and I share my tried and tested vegetarian dishes in my blog 'Cook's Hideout'.