Tamara Novacoviç welcomes spring, and the annoying sound of lawnmowers, with this lovely Spinach Pesto.
Text And Photo By Tamara Novacoviç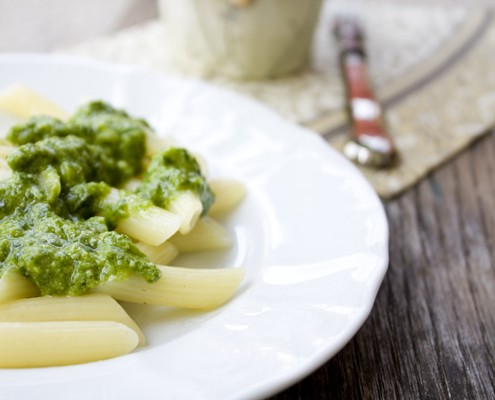 This morning (at about 7.30 a.m.) a heavy sound of lawnmower woke me up. A sound maybe annoying to many, but very dear to my heart. Why? I don't have a thing for lawnmowers, I just like the symbolism behind it: it means spring is steadily settled into my town. Every year when the first town grass mow takes place, I know warm days are here. That is why I'm so fond of this sound, and of the smell of freshly mowed grass that climbs up to the 7th floor of my apartment, through the slightly ajar window into my room. I like the fact that I can enjoy such nature scents even in the middle of the city asphalt.
Days are getting longer and nature is awakening. I fill my plates with (green) vegetables. I'm sure you all know spinach is extremely healthy and great for our organism. I love all things green and this fresh pesto is the perfect example of tasty, flavorful and healthy. As most of them, this one's easy and simple to make. I used cashews, they're my favorite nuts, but you can use others as well. For me, it's best served simply over pasta. I love a lunch like this: simple, delicious, screams spring!
2 cups (150 g) fresh spinach   
2 garlic cloves
1/4 cup (30 g) toasted cashews
2 tsp fresh lemon juice
1/3 cup (50 g) grated Parmesan cheese
1/3 cup (80 ml) olive oil
salt, pepper
1. Toast cashews in your skillet for a few minutes over low heat.
2. Place garlic, spinach, cashews, lemon juice and Parmesan in the bowl of a food processor. Blend well, until everything combines together. While still blending, slowly pour in the olive oil. Season with salt and pepper to taste.
See Also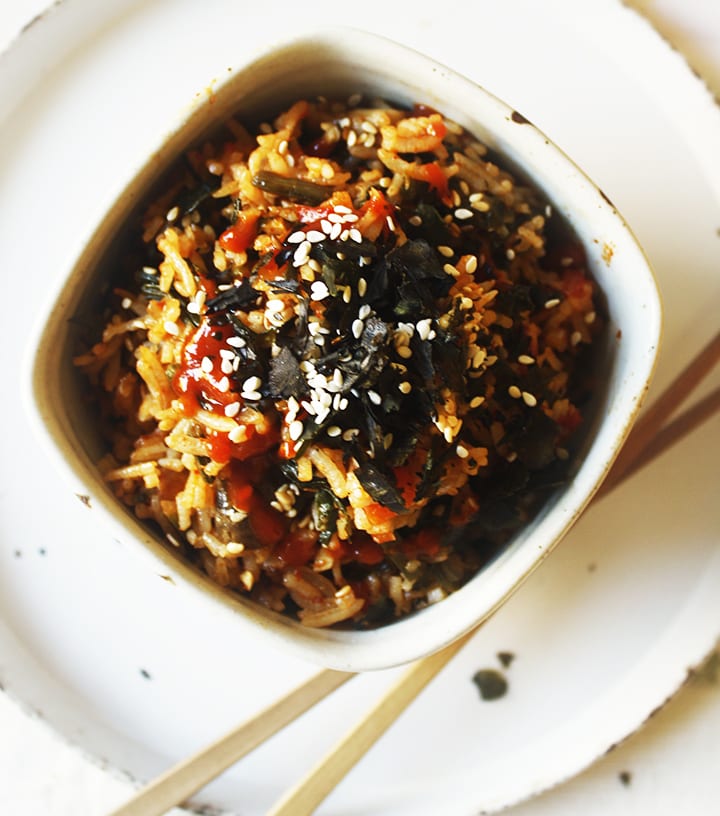 3. Serve over pasta or fish.
Note: you can use other nuts. Walnuts, almonds and pine nuts work very well too.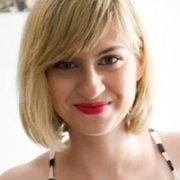 Tamara Novakoviç
Tamara Novakovic is a passionate self-taught cook, food blogger, freelance food writer and photographer behind bite-my-cake.blogspot.com. Her life journey has led her through Faculty of Humanities in Zagreb, Croatia to discovering passion for making cakes. She is currently a weekly food columnist for Croatian newspaper V magazine and food magazine Repete.