This greek yoghurt smoothie is filled with berries and other goodness to make one creamy, indulgent treat.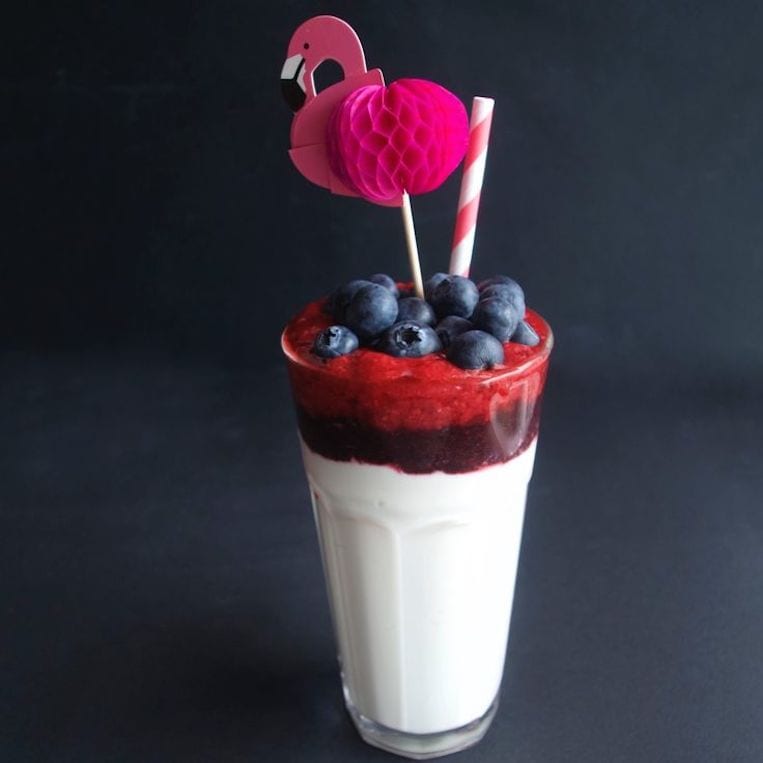 This indulgent creamy smoothie makes an absolutely Instagram worthy picture (to my humble opinion ;-) and yes, I ate this on a weekday. I also got up 30 minutes earlier than normal to have enough time to make it, photograph itand eat it. See how the blueberries lay luscious on top of the fruit purée? And how that same vividly coloured purée barely fits in the glass, making it overflow so photogenic? That's something I'd never do if I weren't taking pictures.
Looks great doesn't it? It's just almost impossible to eat without making a huge mess.
See Also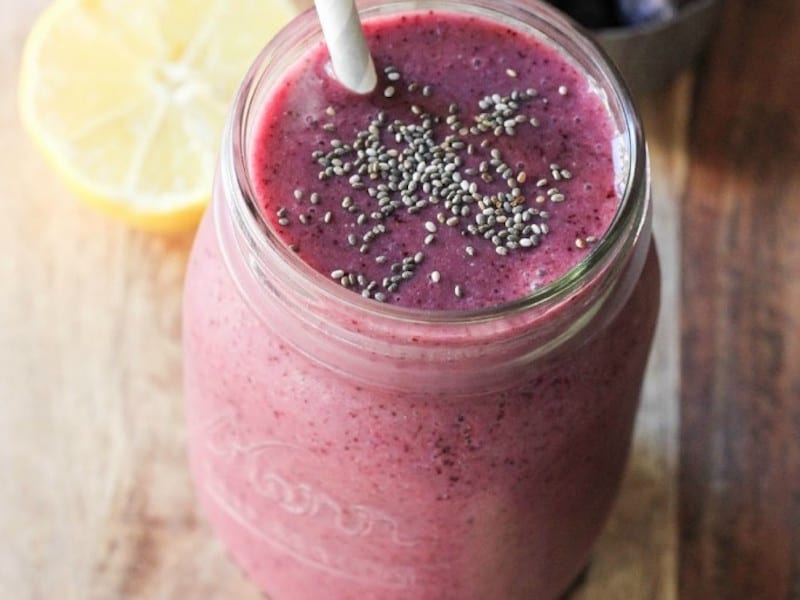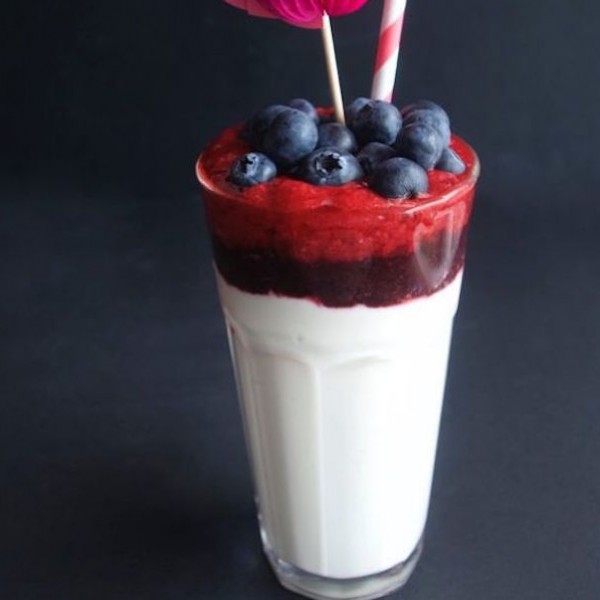 Eva Lambooij
Ingredients
4

tbsp

greek yogurt

1,5

tbsp

crème fraîche

2

tbsp

coconut milk

50

gr

1.8 oz raspberries (defrosted if you use frozen)

50

gr

1.8 oz blackberries (defrosted if you use frozen)

Optional: handful of blueberries to decorate
Instructions
Mix the yogurt, crème fraîche and coconut milk and pour in a tall glass

Using your blender, purée the raspberries and blackberries into two separate fruit purées*

Gently top the yogurt mix with the two purées, one at a time

Top with blueberries and serve
Notes
Feel free to blend if you don't want all those layers.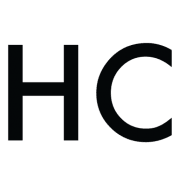 Eva Lambooij
Eva blogs on www.evainthekitchen.com and writes for Dutch the Magazine. Eva is Dutch and lives in both Paris, France as Utrecht, the Netherlands. Cooking for the people she loves is what makes her happy. On her blog she shares her favourite recipes, along with her favourite restaurants in Paris. She believes food should be enjoyed and although she loves cooking, her recipes don't require a full chefs training, nor 25 ingredients. Cooking is fun, so she encourages you to experiment, don't be afraid of making mistakes in the kitchen (because frankly, we all do). Who know's what you'll come up with. Bon appétit!