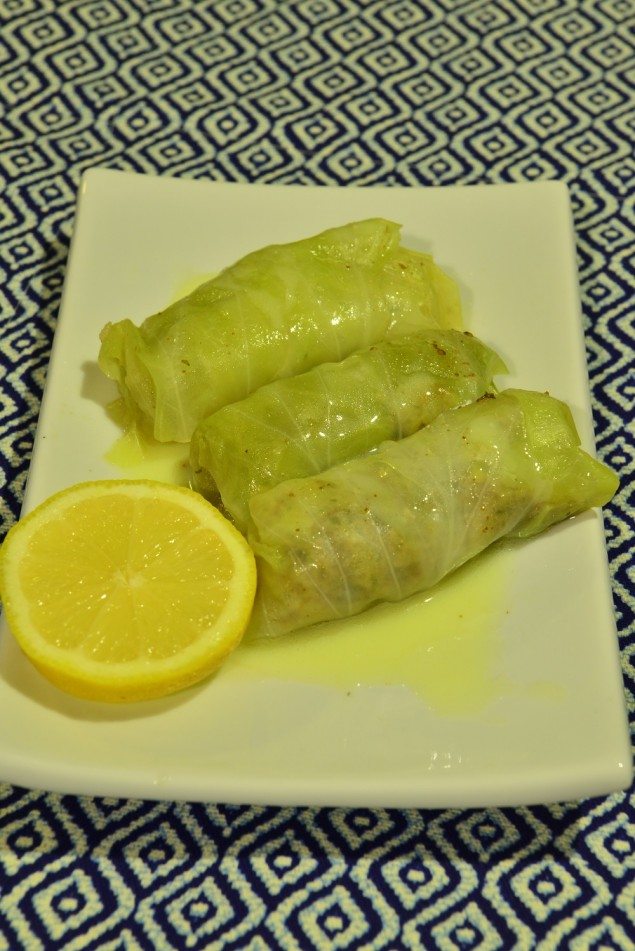 Try this Greek comfort food Lahanodolmades Avegolemono to warm up. From the seaside to the mountainous areas of The Corinthian Gulf, the municipalities have snow piling up in their streets. Some call it a 40-year snow event and Greeks are struggling to get to work and back. They don't have snow blowers or street crews with conventional de-icer trucks; some take their tractors to the streets to clear roads. Towns above Arachova like Skamnos with the Mount Parnassus Ski center outside of the famous ruins of Delphi or in Trikala Korinthias are some of Greece's best ski destinations, so they are doing just fine. Everyone tries to stay warm and always the Greeks eat. For love, for the cold, for celebration and especially for family.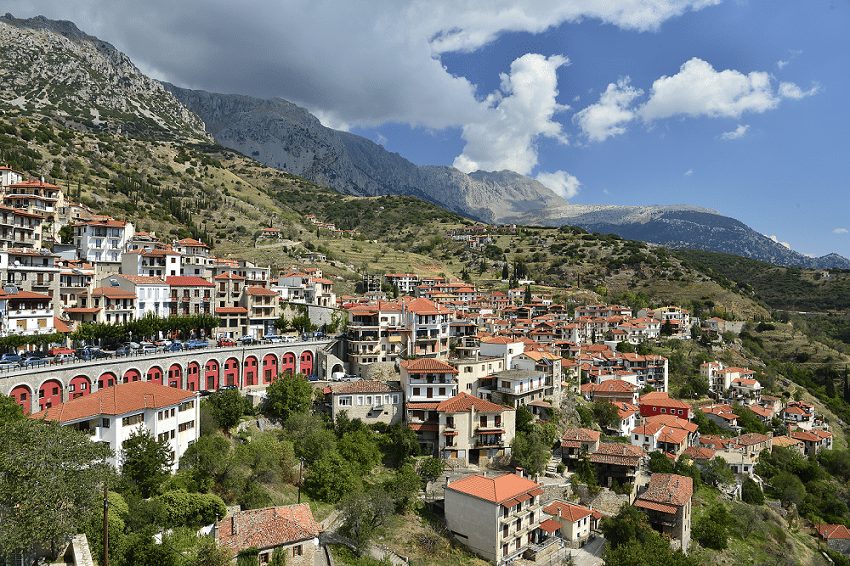 This Greek comfort food's ingredients are universal so you don't have to go outside of your local market to source. A rich lemon-egg sauce covers tender cabbage rolled with a tasty meat and rice filling. The steps to make might seem lengthy but it is not a hard dish to do especially for those of you who make any sort of cabbage rolls regularly. I have experimented with the recipe repeatedly and here is a detailed explanation of "how to" with my "punch up" on flavor.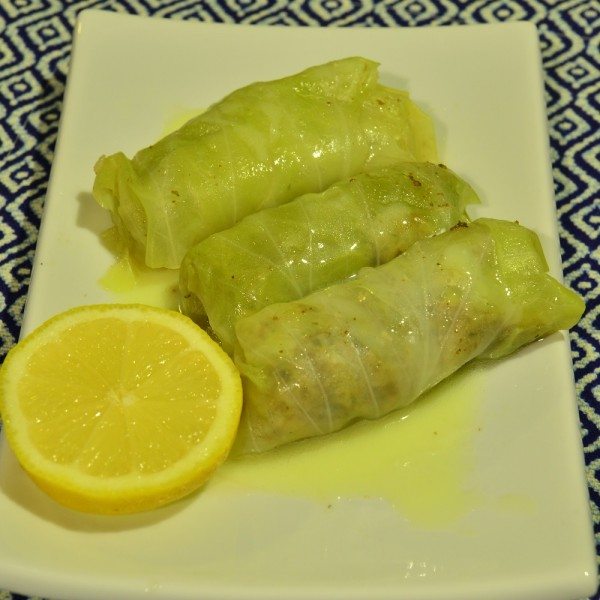 Traditional Greek
Cuisine
Greek, Macedonian
Ingredients
Generous ½ to 1 cup long grain rice

uncooked

1

or 2 large green cabbages

2

cups

ground pork

or beef ( I use lean organic beef)

1

large sweet onion grated or small chop

1

egg

lightly beaten

2

tablespoons

FRESH flat leaf or Italian parsley

4

tablespoons

FRESH dill

or same dried

6

tablespoons

extra virgin olive oil

preferably Greek

2-3

tablespoons

butter

1

Tablespoon

cornstarch

2

eggs

Juice of 1 ½ lemons

fresh

2

Tablespoons

"Better Than Bouillon" Roasted Beef Base-organic reduced sodium

Ground pepper to taste
Instructions
Soak rice in cold water for 10 minutes drain, rinse, drain again. Put in a large bowl.

Prepare the cabbage:

Boil a large pot filled with water halfway up.

Rinse cabbage and run your knife around the core from the bottom cutting deeply in a square around the core but leave whole.

Remove the 3 outer leaves and set aside to line the pot later.

Keep peeling leaves off carefully one by one and setting aside.

When you get to the small inner leaves carefully remove these too and set aside.

Finally when you get nearest the core take these small hearts and set aside in a different bowl.

Rinse the larger cabbage leaves and drain.

One at a time pop them into the boiling water to blanch 1 minute is best. Fish out gently with a slotted spoon and drain in colander, and set aside on towel.

When you get to the cabbage heart leaves do these all at once keeping the leaves together as best you can.

Filling:

Mix the ground meat, onion, rice one beaten egg, herbs, 3 tablespoons of the oil, one tablespoon of the Beef Base, and a few grinds of pepper together in a bowl with your hands.

Prep the pot:

Empty the hot blanching water out of the large pot and line bottom with the 3 large outer leaves.

Making the rolls:

Starting with the largest blanched leaves, lay one out and cut the large hard vein out of the bottom 1/3.

Take a tablespoon of filling and squish gently with your fingers to hold together and place it an inch from the cut end of your leaf.

Roll the cut end over the meat, roll sides in and finish rolling to make a tight roll.

Sometimes you will have to patch using the smaller leaves.

Place this roll with the smooth side up directly on the cabbage lining the pot. Pack more rolls in tightly making a second row if need be.

When you run out of large leaves use the cabbage heart "cups"- several leaves together and place your filling directly in the middle of the cup squeezing all together and tucking these filling side up into your pot between the rolls.

When you have completed the Dolmades top the entire top layer with pats of the butter and the rest of the olive oil.

Top this with enough water mixed with the remaining tablespoon of Beef Base; enough to just touching the bottoms of top layer of rolls.

Cover the rolls with a heat-proof plate or I use the top of my glass casserole dish to weigh these down.

Then place the pot cover on tightly.

Cook:

Cook on "2" or reduce to lo on your heating element. Check at 30 minutes.

Sauce:

When your rolls are done take them off the burner immediately and cool a little.

I remove them immediately to a glass casserole dish to prevent them turning to mush.

Save the cooking broth and cool a bit.

Using a whisk in a large saucepan, mix the cornstarch with a little water to make a paste.

Whisk the eggs in a bowl and add the lemon juice, and eggs to the cornstarch.

Pour the broth (about 2 ½ cups) into the cornstarch mixture whisking continuously over low/medium heat-get it frothy and thick.

Serve the Dolmades on a plate with the lemon sauce poured over.

You can garnish with a lemon wedge for color and more lemon flavor.

I even serve the tiny bits of cabbage that I couldn't roll or cook; with the hot sauce.
Michelle M. Winner
Michelle was born with a fork in her hand. As a culinary travel writer and confirmed foodophile she delights in the world-wide discovery of new flavor profiles, spices, salts and herbs. Based in one of the world's foodie meccas; Portland, Oregon, not far from "Pinot Noir Heaven" Michelle shares culinary travel and chef's recipes. Her photography has appeared in Saveur Magazine and she has contributed culinary travel articles to Forbes online, WSJ online, Business Insider, Condé Nast Digital Media, Islands magazine and many others. A confirmed globetrotter, she still keeps her bags packed and fork in hand (well . . . except through airport security.)