Cherry season doesn't last long, but it's one of nature's sweetest candies and it deserves our attention. Dark, ripe cherries are tart and sweet, making them perfect for pies, crisps, cocktails, jams and even barbecue sauces. Start snatching them up, and add these sweet recipes for summer to your must-taste list.
By Emily Barrett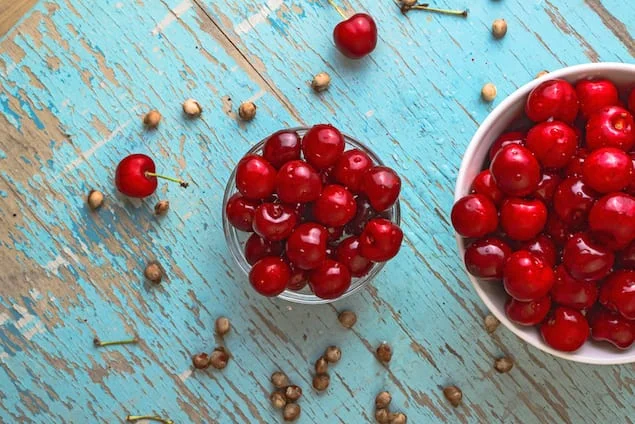 Shutterstock: igor.stevanovic
This article has been posted with permission and originally appeared as 1 Delicious Cherry Recipes for Summer on Relish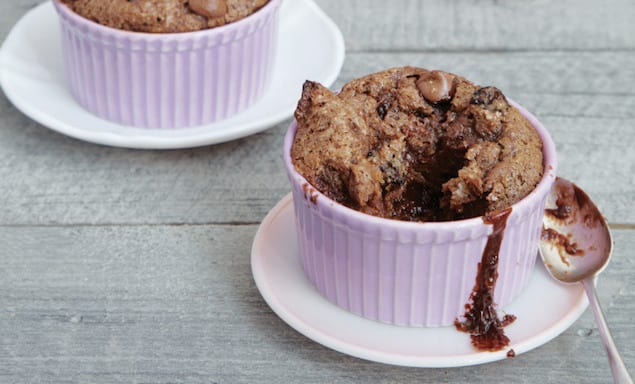 Pernille Pedersen
Chocolate-Dried Cherry Bread Pudding
That classic cherry-chocolate combo could hardly be showcased in finer fashion than this bread pudding. The dried cherries provide a tartness that balances out the rich semi-sweet chocolate in this gooey, spongy mouthful. Find the recipe here.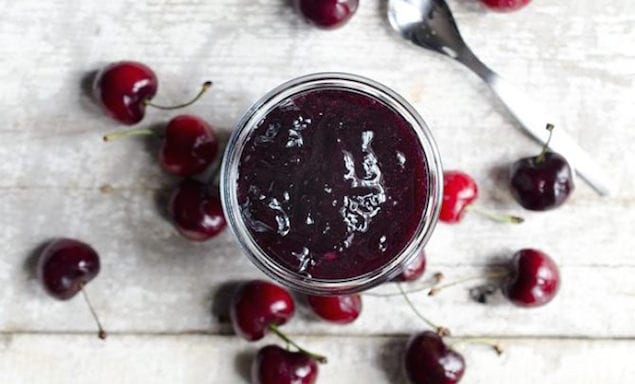 Jennifer Farley
Skillet Cherry Jam
Every biscuit needs a little lovin'. This incredibly easy jam only requires cherries, sugar and lemon juice for that perfect amount of sweet and tart. Mix up breakfast, brunch and even snack time by adding skillet jam to anything. Try it on a nutty cheese or a seedy piece of whole grain toast! Find the recipe here.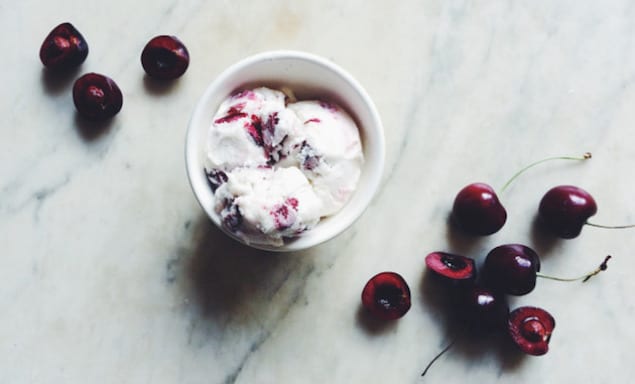 Amber Wilson
Dark Cherry and Amaretto Ice Cream
Cherries and amaretto liqueur go so smoothly together that this ice cream is heaven in a scoop. With hints of delicate vanilla bean and rich, dark cherries distributed throughout every bite, this frozen treat is creamy perfection. Find the recipe here.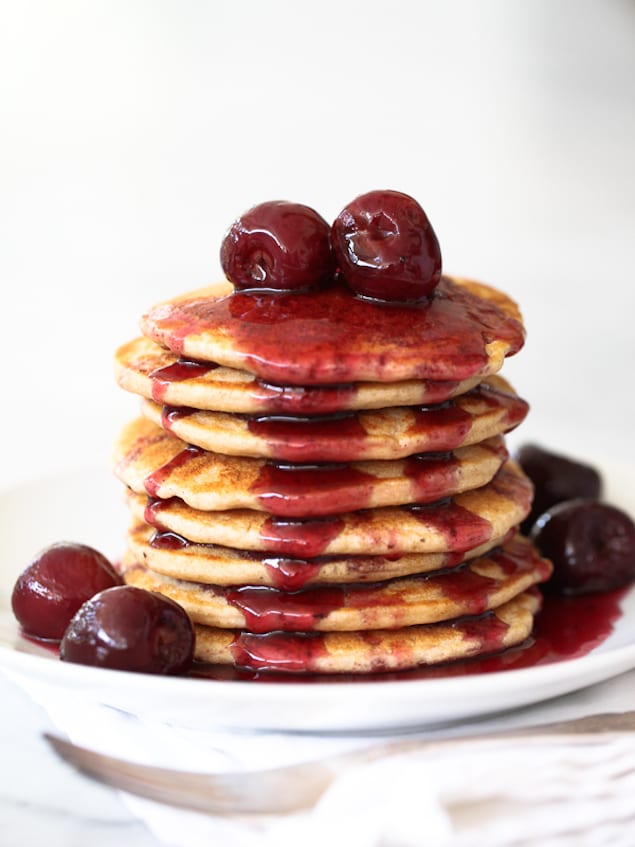 Foodie Crush
Cherry Syrup
Pancakes, waffles, oatmeal, ice cream… this syrup is so versatile and effortless, you will never get enough. All you need is dark sweet cherries, butter, sugar and water to change your syrup game forever. The whole cherries add a unique, satisfying texture to the syrupy sweetness you already know and love. Find the recipe here.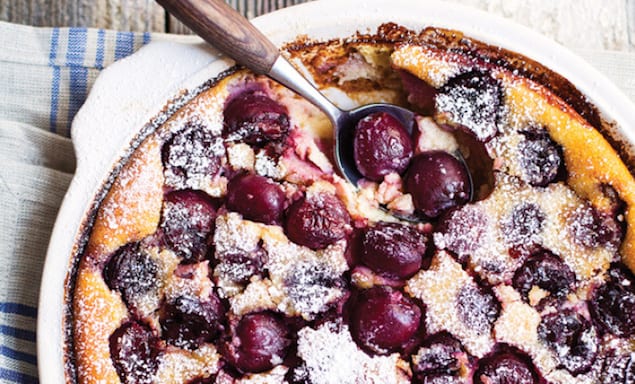 Kimberly Hasselbrink
Cherry Buttermilk Clafoutis
This traditional French dessert uses whole pitted cherries and a creamy, flan-like batter that, once it hits the oven, transforms into a baked sensation topped with confectioner's sugar. That richness you're noticing? That's thanks to the additions of almond flour and buttermilk. Find the recipe here.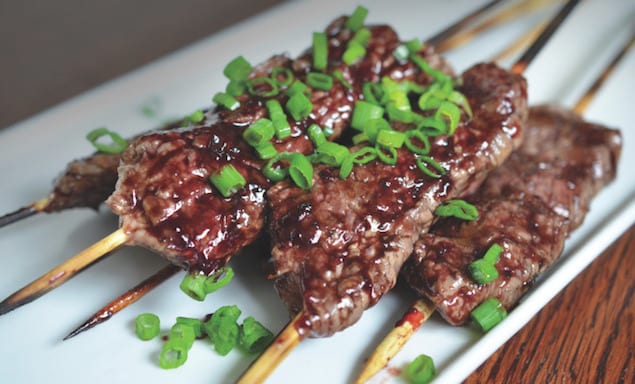 Henry Fong
Steak Skewers with Cherry BBQ Sauce
You might've heard that the secret to a good barbecue sauce is jelly or jam—but maybe it's just the fruit. The subtly sweet complexity of dark cherries with balsamic vinegar, apple juice, ginger, clove, garlic and tomato paste makes for a full-bodied sauce that is ideal for ribs, chicken or the steak skewers. Find the recipe here.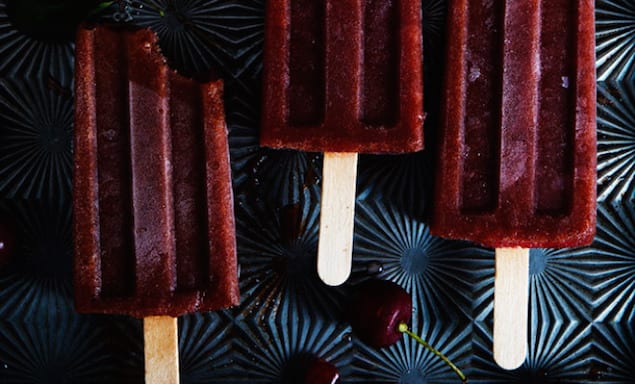 Linda at The Tart Tart
Sour Cherry Popsicles
These tart summer pops are incredibly simple to make and are a refreshing anytime treat. With only water, sugar and sour pitted cherries, you'll be in business. You could even dip them in dark chocolate for an extra-delicious sweet. Find the recipe here.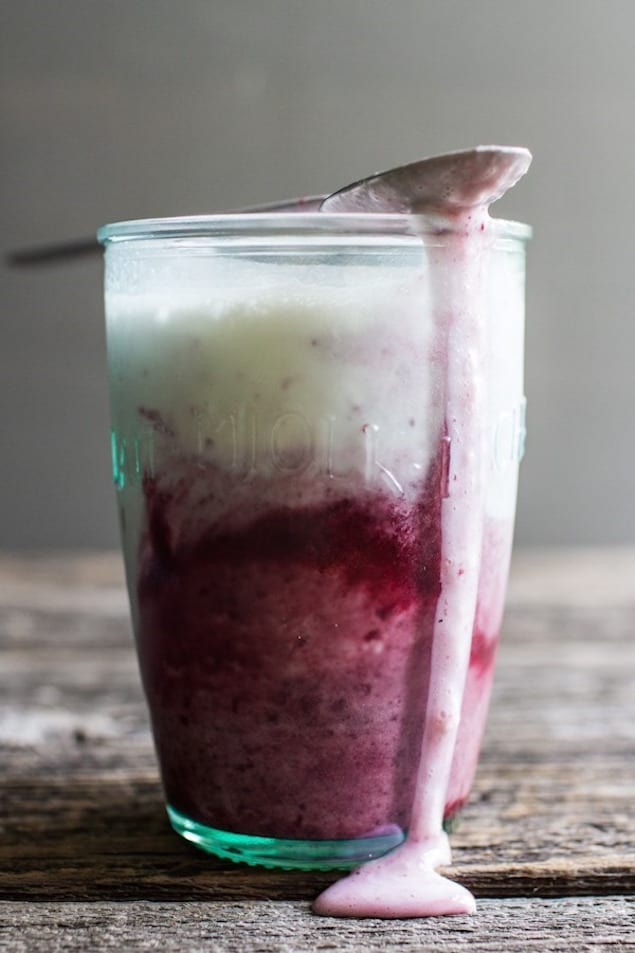 Ashley at Edible Perspective
Grilled Cherry Milkshakes
This milkshake is actually pretty guilt-free! The recipe calls for coconut milk, vanilla extract and agave sweetener instead of vanilla ice cream. (But we won't tell if you would rather actual ice cream.) In this recipe, grilled cherries make a delightful sauce to blend into a shake, and the tart cherries balance out the sweet vanilla flavors. You could try any flavor ice cream you want—or substitute with Greek yogurt, as
suggested. Find the recipe here.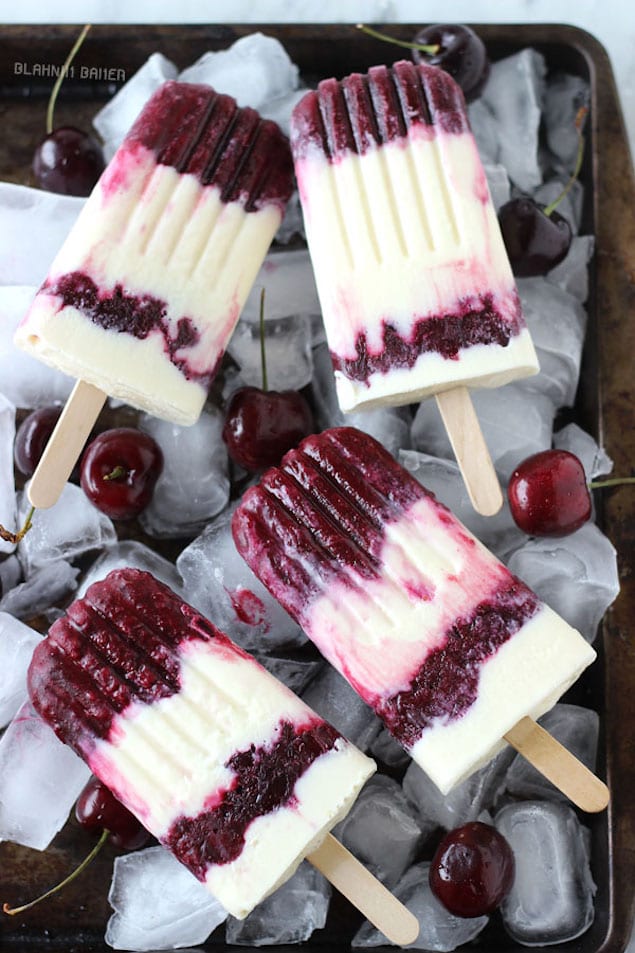 Blahnik Baker
Cherry Almond Popsicles
Cherries and almonds and cream! Oh my! These popsicles call for super sweet condensed milk, sour cream, oh-so aromatic almond extract and your favorite type of cherries to make a layered frozen treat that is dreamy and delicious. Find the recipe here.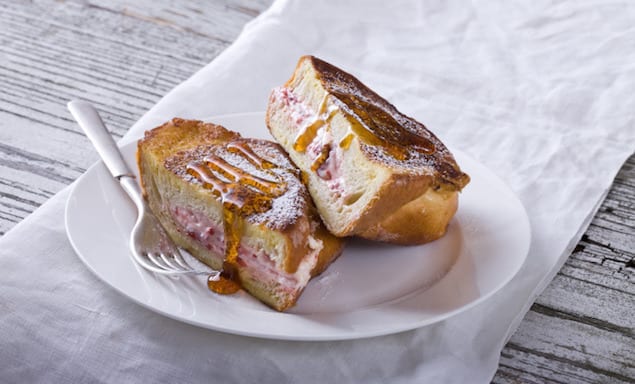 Mark Boughton/styling: Teresa Blackburn
Cherry French Toast
Cherry-cream cheese stuffed French toast? Get out. That is too good to handle. This recipe calls for Montmorency cherries, which are a bright red sour cherry. With recommended challah bread and cinnamon for a dash of extra spice, this French toast totally takes the cake for cherry season. Find the recipe here.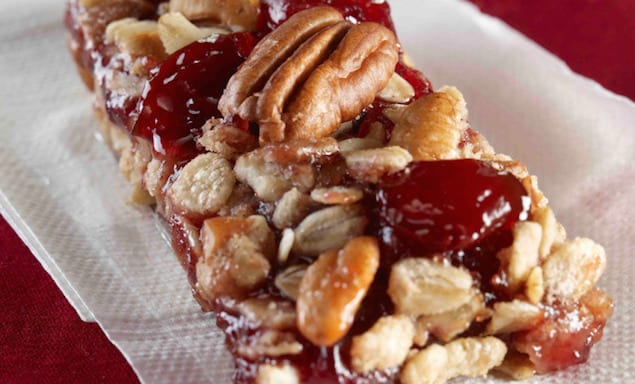 Georgian Pecan Commission
Crumb-Topped Georgia Pecan and Cherry Cereal Bars
Already out of fresh cherries? Try using some homemade cherry jam to make these crunchy, nutty cereal bars. Even throw in some dried cherries for an extra-chewy spin on this grab-and-go snack. Find the recipe here.
See Also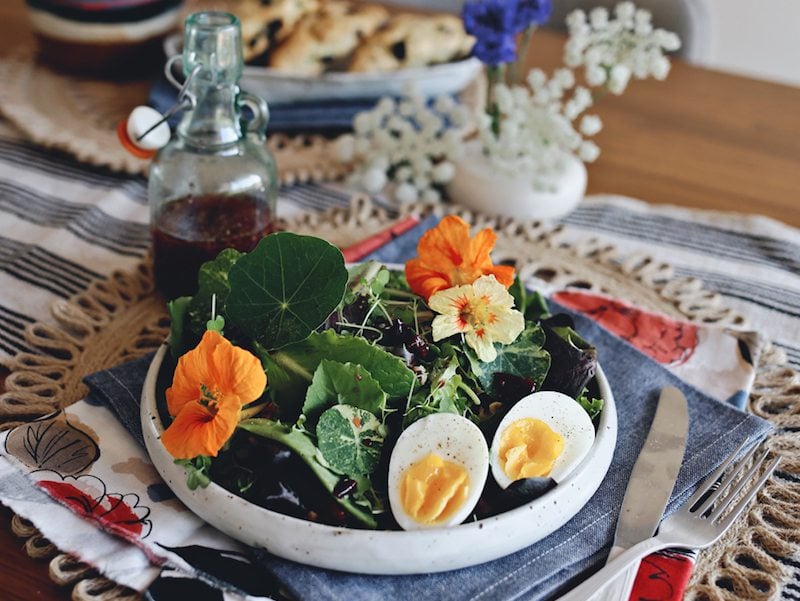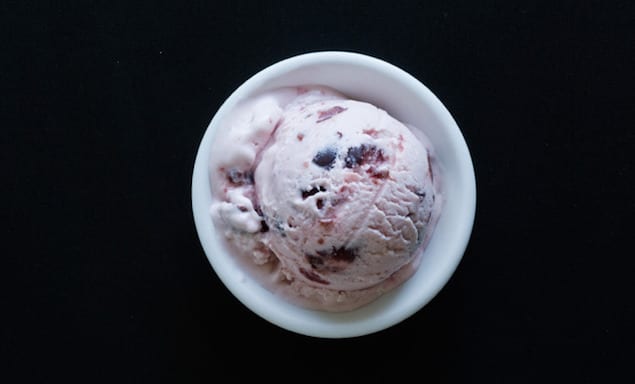 Mark Boughton Photography / styling by Teresa Blackburn
Cherry Cheesecake Frozen Yogurt
Fro-yo is always a choice dessert for summer. As long as you have ripe cherries, cream cheese and Greek yogurt, you need look no further for your next cherry indulgence. Top with graham cracker crumble for the full cheesecake experience. Find the recipe here.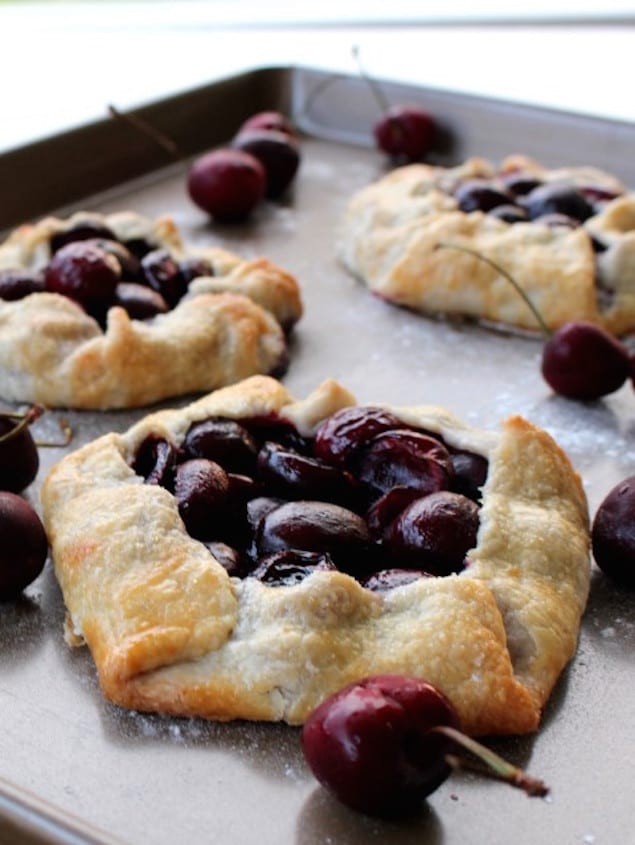 Mallory at Chocolate with Grace
Rustic Cherry Tarts
These rustic cherry tarts can make an impressive dessert with a scoop of vanilla ice cream. The warm, gooey whole cherry filling wrapped in a crisp, buttery crust will send you over the top. The hardest part about this recipe is trying not to eat everything in one sitting. Find the recipe here.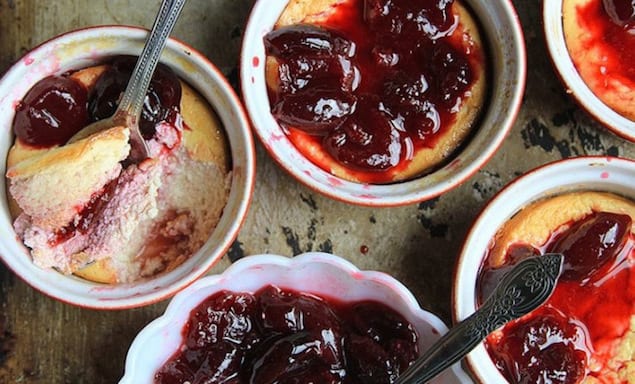 Helen Rosner
Baked Ricotta with Orange Blossom Cherry Sauce
Mmm…nothing goes better with a warm, creamy cheese than a rich, dark berry. This recipe is a perfect appetizer or sweet-savory dessert with honey-lemon ricotta and ambrosial orange blossom cherry compote. Serve with buttery shortbread cookies for a fabulous third course. Find the recipe here.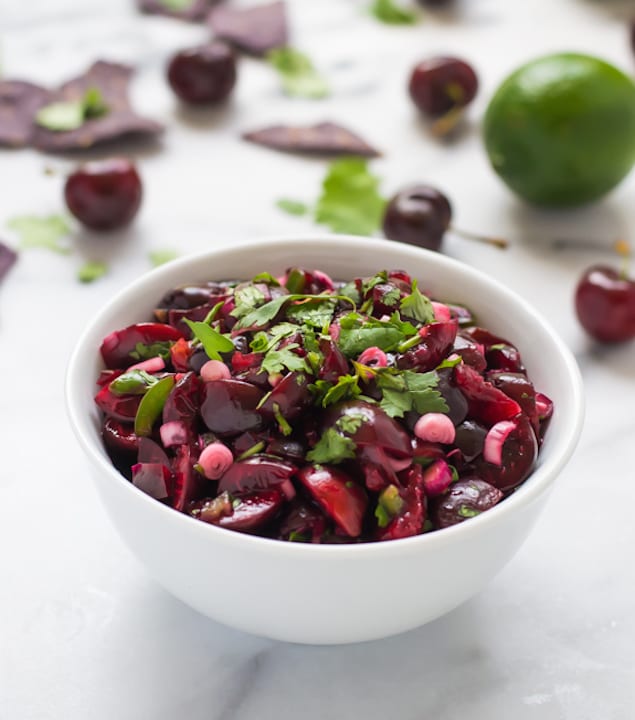 Erin from Well Plated
Fresh Cherry Salsa
This sweet and spicy chunky salsa features none other than summer's ripest cherries. It packs a kick with zesty limes and fiery fresh jalapeños. Top off your salad or grilled chicken or opt for tortilla chips, because this salsa goes with virtually anything. The incredible mash-up of tart and spice will send you back for more. Find the recipe here.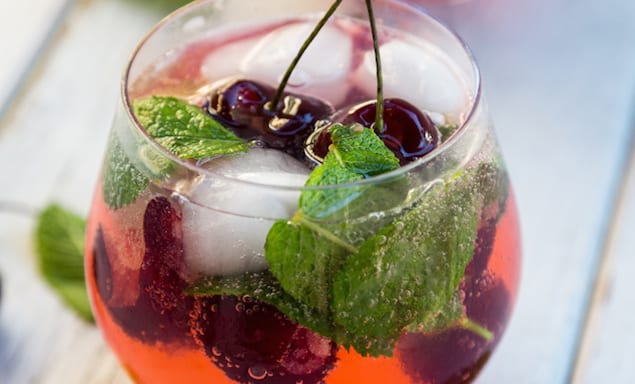 Rowena Dumlao-Giardina
Cherry Limoncello Spritz
Muddled cherries and mint with limoncello? Do you need any more convincing? This bubbly refreshing cocktail is tart, sweet and cooling with fresh mint leaves and ripened black cherries. It NEEDS to be on your go-to summer cocktail list. Find the recipe here.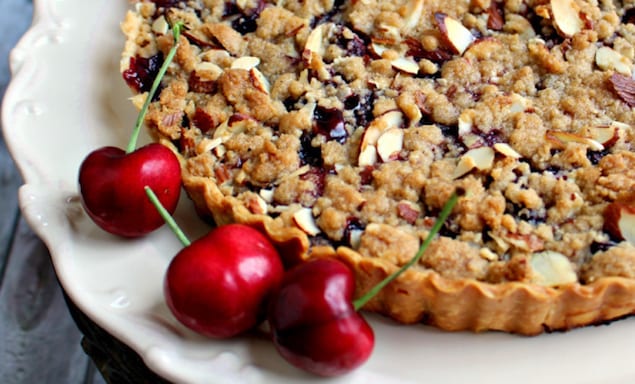 Erin from Delightful E Made
Cherry Almond Crumble Tart
Summertime doesn't get any better than a crumbly fruit tart. Warm, gooey cherry filling with a buttery, brown sugar-almond topping in a crisp shell…this tart is worth it all. Find the recipe here.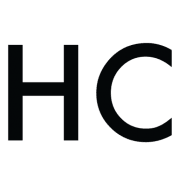 Relish
Offering more than 14,000 recipes plus features and DIYs on cooking, dining and entertaining, Relish celebrates America's love of food. Relish is about honoring cooking traditions while exploring new trends and ideas, which is why millions of people turn to both Relish.com and Relish Magazine for special occasion recipes, quick and easy weeknight suppers and culinary adventures.