As these ice cubes melt into your drink, they give the classic G&T a little something extra.
In this particular concoction, coconut water adds some sweetness to the Gin & Tonic without being overbearing. As the cubes melt into the drink a bit more, you get some refreshing mint and a hit of lime, because what drink isn't better with a little of these two?
The secret to perfectly wonderful frozen cubes of anything is these silicone ice cube trays. No, not the ones near the register at Ikea, or the ones from the dollar store (sorry guys…I have personally tried these cheap options and they just don't work). Just go to your local kitchen store or hop on Amazon and get the real thing. Trust me, after using those cheap ones I can confidently say it's one of my favorite kitchen utensils — you can use these guys for way more than just ice cubes!
Cut up your lime into small pieces and add them to the bottom of the tray moulds. Then put a few mint leaves on top and top it off with the coconut water.
After freezing, just pop a few cubes out into your glass, add your gin and your tonic, and drink up! I never measure out my liquids when making drinks, but if I'm at all paying attention (read: making the drink for someone who'll be offended by a drink that's too strong) I'll follow my own personal (and very un-official) rule of 1 part liquor, 2 parts other liquid.
NOTE ON GIN: Get something decent. That means no plastic! It's just so much tastier this way!
Print
1

Lime
Fresh Mint Leaves
Coconut Water
Gin (good quality, no plastic, just do it)
Tonic Water
---
Instructions
Quarter your lime, and cut quarters into smaller slices
Add slices to the bottom of your ice cube tray moulds
Add a few mint leaves to each tray mould
Fill each mould with coconut water and freeze
When frozen, pop a few cubes out and add to each glass
Mix your Gin & Tonic the way you like it and enjoy!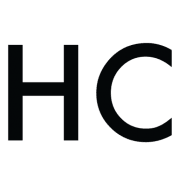 Jordan LaCount
Designer by day. Lifestyle blogger by night. I'm a Vermont native who takes her CSA veggies and craft beer seriously. I created "vermodern" to share my take on living a modern lifestyle through learning about, creating, and consuming healthy food...with the occasional treat of course!