With mango season arriving in Thailand, Jessica Smith turns to Mango Tango for her daily mango fix.
Text And Photo By Jessica Smith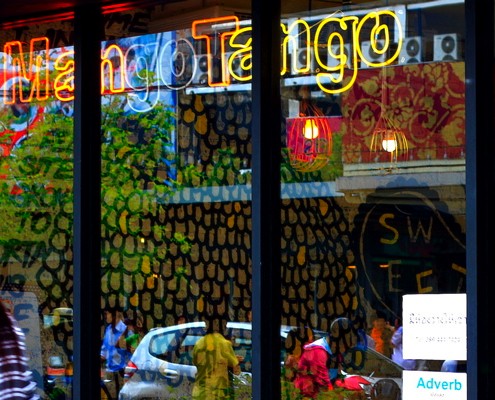 This time of year, seasonal eating in Thailand means one thing: mangos.  Although fresh mangos are available for sale in abundance, it can be an undertaking to slice and prepare them at home.  Fortunately, for the mango-lover in Bangkok, there is one stop that is sure to cure the most powerful of cravings: Mango Tango.
With its catchy name, exposed brick walls, urban decor, and upbeat music playing in the background, Mango Tango is an appealing spot to escape the heat for a mid-afternoon treat.  All of the items for sale are available to enjoy in-house or to-go.  Items like the mango lassi, a lightly sweetened version with bright mango flavor, are quick and perfectly packaged for enjoying while on the run.

Mango ice cream, chilled mango pudding, mango sorbet, mangos with sticky rice – all are subtly sweet and succeed in making fresh mango the star.  One stand-out is a mango-centric Thai-style dessert complete with slices of ripe mango and tapioca pearls swimming in a sweet, light coconut milk.
Easily the most popular is the venue's name-sake dish, the "Mango Tango", which features a half mango sliced and peeled open, served with mango pudding and a scoop of mango ice cream.
Fortunately, there is no pressure to stick to just one dessert. With prices between 60-140 Baht each, it is good sense to order a second.
See Also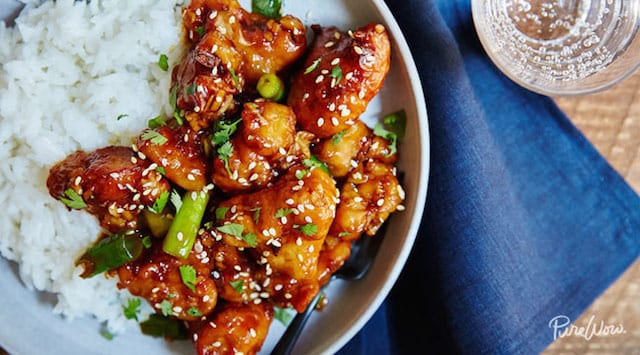 Mango Tango
three locations in Bangkok: Siam Square Soi 5, K-Village, and Chatuchak Weekend Market
and in Chiang Mai at: Nimmanhaemin Soi 11
Jessica Smith
Jessica Smith is a native of the American Midwest, currently living in Thailand where she writes about food and travel throughout Southeast Asia. Jessica believes that the best way to understand a place is through its local cuisine.