Pronounce (ga-lahk-toe-boo-reh-koh), this Greek custard with a flaky top, cinnamon, and a lemon syrup is wonderful at any meal. Serve the buttery pastry warm or cold and cut it just like the savory spanakopita.
By Kara and Marni Powers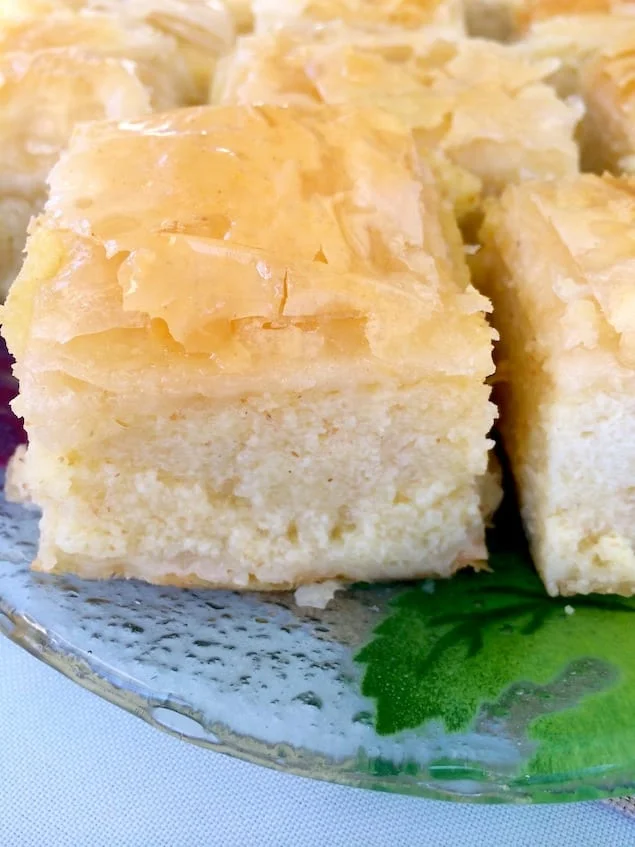 Growing up, whenever our yiayia prepared an elaborate meal for our extended family, Aunt Stella would be sure to please with desserts. Kara and I had the same kind of giddy feeling towards Yi's delectable Pastitsio as we did towards Aunt Stella's Galaktoboureko. We vividly remember indulging in square upon square of the custardy, syrupy sweet. While Galaktoboureko is by far the most difficult Greek treat to pronounce (ga-lahk-toe-boo-reh-koh), it is also by far our absolute favorite. Our family members have been known to enjoy the milk pie (gala means milk in Greek) at breakfast or basically at any hour of the day.
Like any traditional Greek dish, every family has their own preferred assembly technique. Kara and I follow Aunt Stella's recipe which incorporates cinnamon and lemon and is sliced the same way we grid our savory spanakopita pastry. The product is a creamy vanilla custard baked in between flaky, buttered phyllo layers, and submerged in a sweet citrus syrup.
See Also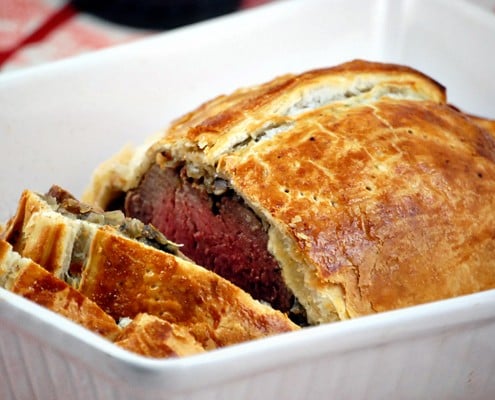 Served warm or cold, this dessert may soon become your favorite Greek pastry as well!

Galaktoboureko Custard
Pronounce (ga-lahk-toe-boo-reh-koh), this Greek custard with a flaky top, cinnamon, and a lemon syrup is wonderful at any meal. Serve the buttery pastry warm or cold and cut it just like the savory spanakopita.
Author:
Kara and Marni Powers
Ingredients
Custard Filling
6 c whole milk
1 c Farina
6 eggs
1 c granulated sugar
4 T melted unsalted butter
1 cinnamon stick
Zest of ½ a lemon
1 t vanilla extract
1 lb. phyllo pastry sheets
1 stick unsalted butter, melted
Lemon Syrup
1 c granulated sugar
1 c water
Peel of ½ a lemon
Juice of ½ a lemon
Instructions
Preheat oven to 375 degrees Fahrenheit.
Prepare the custard Filling: In a large saucepan, heat the milk over medium-high heat until just before boiling. Lower the heat to medium low and slowly whisk in the farina. Whisk the mixture until it is slightly thickened, about 10 minutes. Add the cinnamon stick and remove the pan from the heat.
In a large bowl, vigorously beat the eggs with granulated sugar until fluffy, about five minutes. To temper the egg mixture, whisk in a ladleful of the warm farina and milk mixture. Then pour the warmed egg and sugar mixture into the pan with the farina and milk mixture, continuing to whisk. Add the lemon zest and vanilla. Return the pan to the stove. With a wooden spoon, stir the cooking liquid over medium low heat until it thickens, about 5 minutes. When the custard has thickened, remove from heat and stir in the vanilla extract and melted butter. Set aside and let cool slightly.
Assemble the Phyllo Layers: Carefully remove the Phyllo roll from the plastic sleeve. The key is to keep the phyllo dough damp under a moist cloth throughout the process. Using a pastry brush, brush the bottom and sides of a 9 x 12-inch baking pan with melted butter. Next, carefully place a sheet of phyllo (you may have to trim the edges) on top. Brush a little butter over the dough and continue the layering of phyllo then brushed butter for 10-12 layers. To prevent drying, cover the dough with a damp dish towel while assembling the layers.
Pour in the custard in an even layer on top of the sheets, smoothing the surface with a spatula. Add the remaining pyllo sheets on top, brushing each sheet with melted butter between layers. Before baking, gently score the top layer of phyllo into squares with a sharp knife to enable easier cutting of pieces later. Bake for 45 minutes or until the top golden.
While the Galaktoboureko is baking, prepare the syrup: Add the sugar, water and lemon peel to a saucepan. Boil over medium high heat for approximately 10 – 15 minutes. Remove the lemon peel and stir in the lemon juice. Remove from heat and set aside to cool.
When the Galaktoboureko is ready, let it cool for 10 minutes. Then, pour the syrup evenly over the entire phyllo surface. Allow the pie to absorb the syrup for at least 1 hour before serving. Makes 24 squares.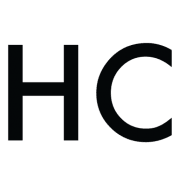 Kara and Marni Powers
Kara and Marni Powers are twin sister cooks, dining and blogging their way through Boston's North End and beyond. They see the act of cooking and entertaining as a form of creative expression, an art that encourages the mixing of flavors, spices, techniques and stories. Their interest in cooking dates back to their Greek grandmother's open-arms approach, letting them taste her savory creations like her famous spanakopita. Kara and Marni's fascination with food and culture continued during their travels abroad in Europe where they saw firsthand the limitlessness of cooking.