Fall Ham and Sweet Potato Soup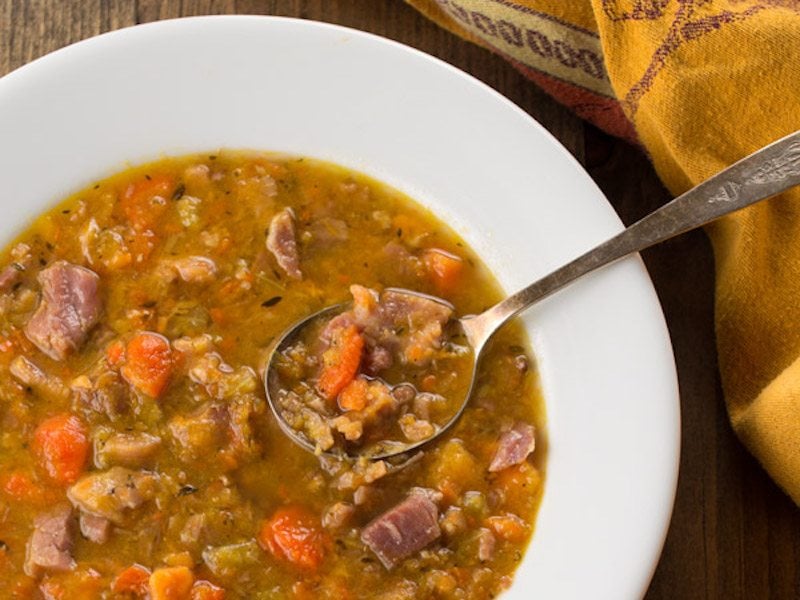 Keep away the winter chill by cozying up to a comforting bowl of Ham and Sweet Potato Soup! This easy and delicious, paleo friendly recipe, is packed with healthy vegetables and is a great use of leftover ham.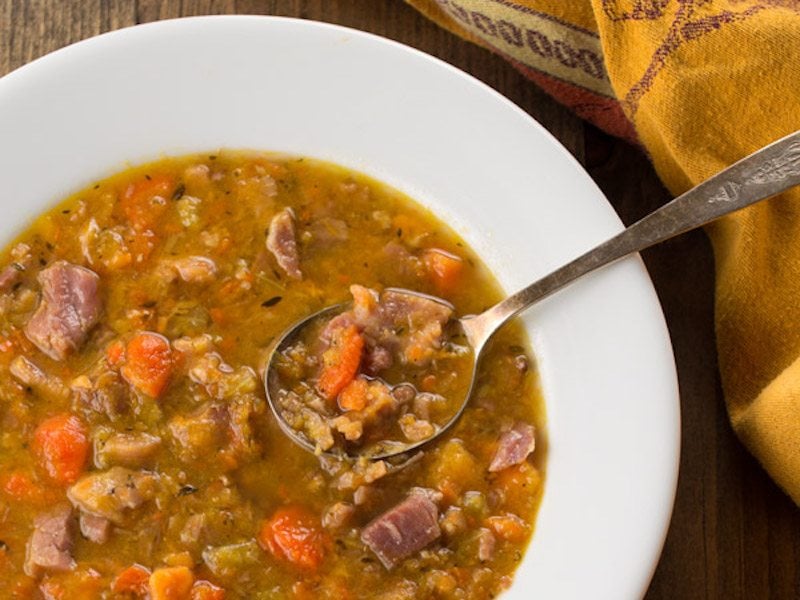 This is one of those recipes where I really didn't feel like cooking the meal I had planned, and I was too lazy to go to the grocery store, so I scrounged through my kitchen and threw a bunch of stuff into a pot, and voila, soup!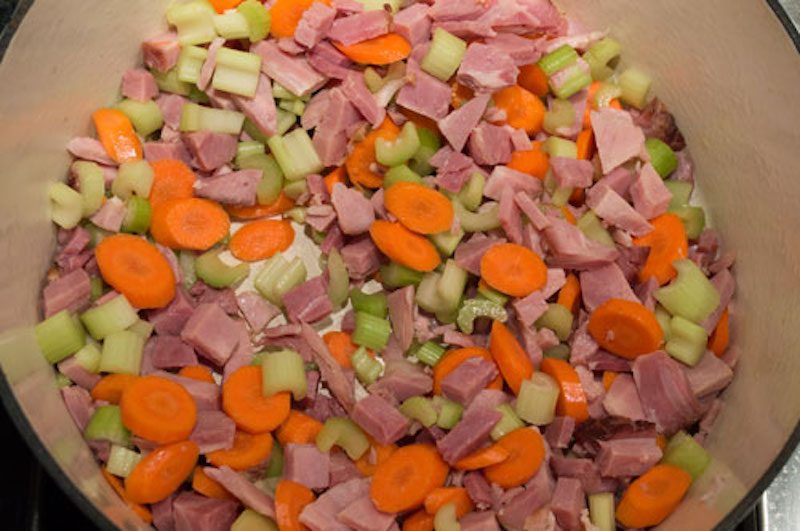 Just be sure to rinse them well because they tend to be sandy. After I trim off the white root, the green ends, and then chop them, I stir them around in a bowl full of water and let them sit for a while.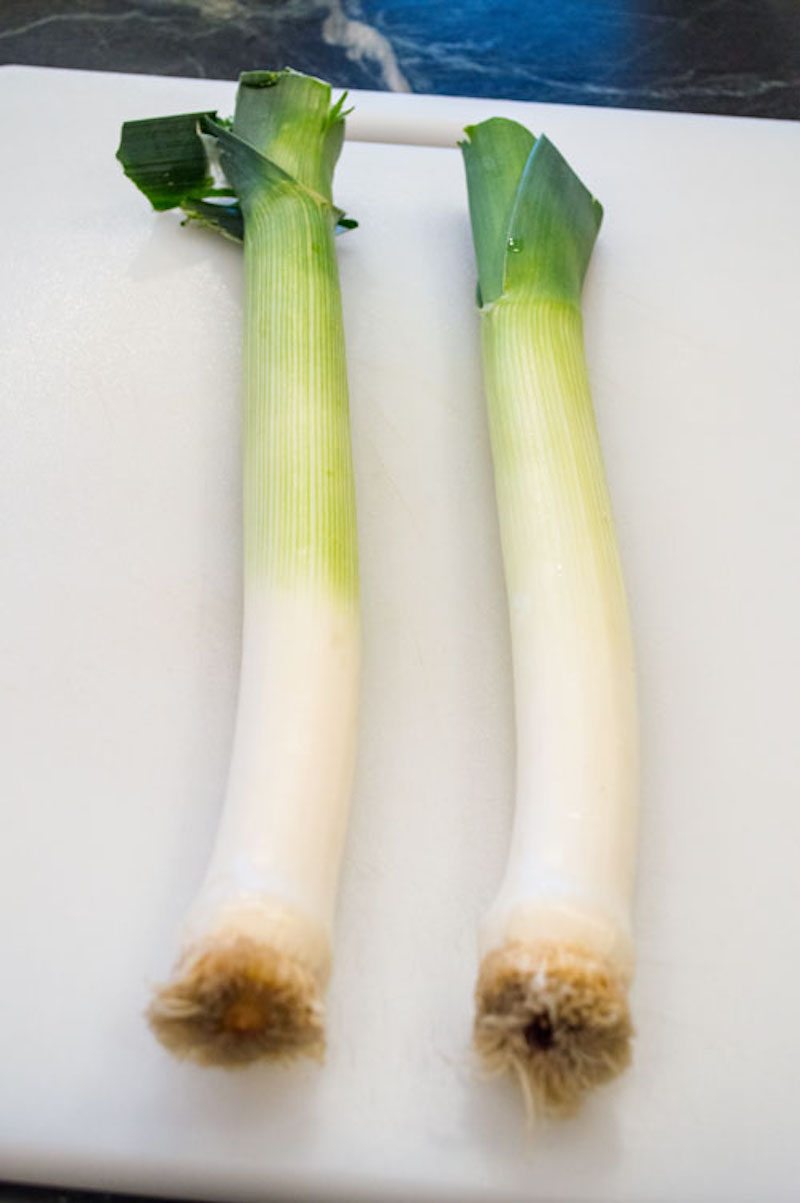 When I'm ready to use them, I fish the chopped leeks out, being careful to not disturb the sand that had dropped to the bottom of the bowl.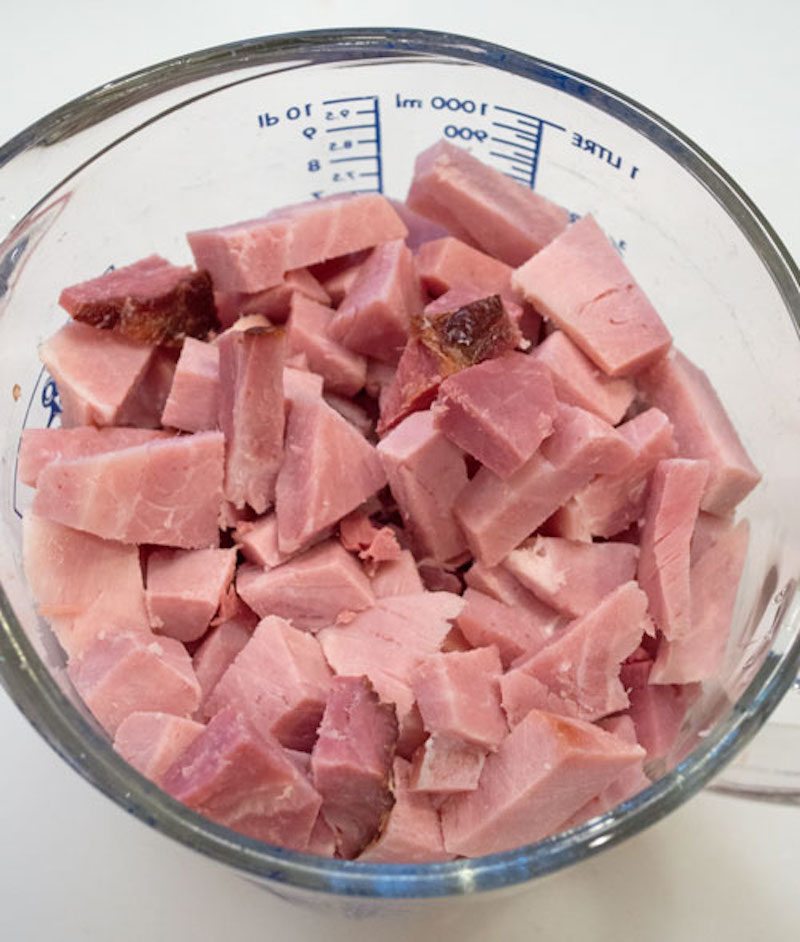 I used leftover ham that I had in my freezer.
In the past, I would have made ham and bean soup, but I avoid beans these days. In addition to the whole "musical fruit" thing, they really don't agree with me, and they are certainly not part of any ancestral diet. It turns out, that I like Ham and Sweet Potato Soup even better!
See Also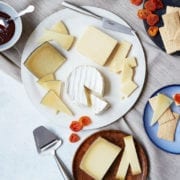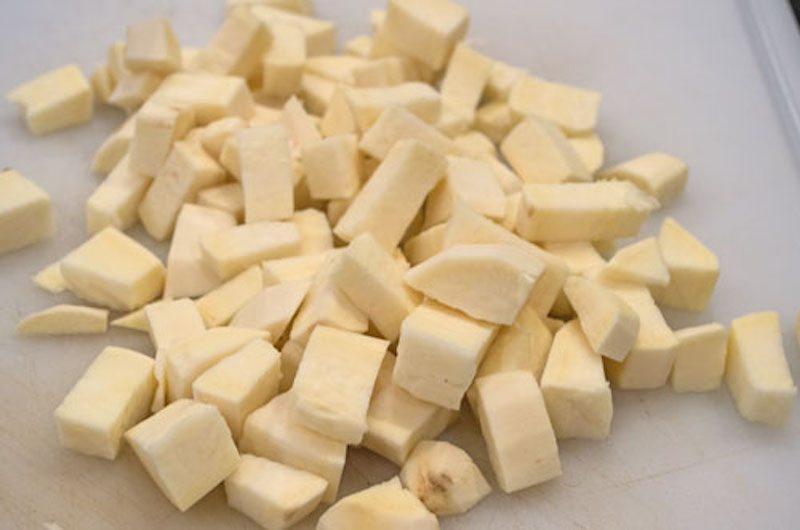 I have made this recipe twice, the first time I used sweet Hannah sweet potatoes, which have white flesh.
This soup freezes beautifully, so it is a wonderful make-ahead meal!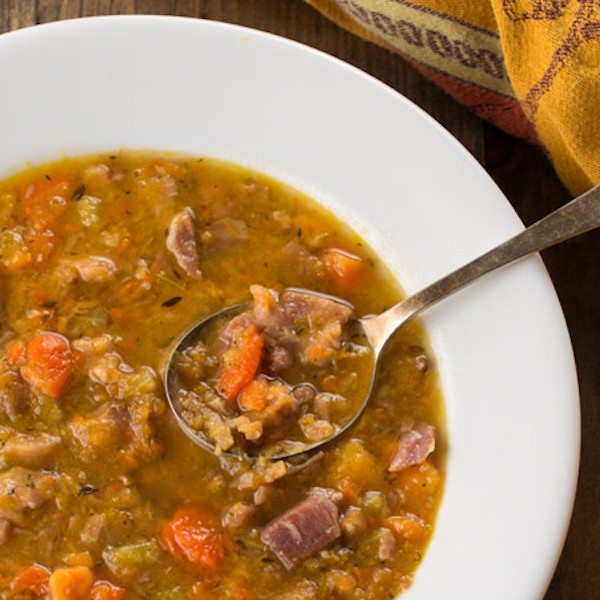 Caroline LaMorte
Ingredients
4

cups

chopped cooked ham

trimmed of excess fat

2 ½

cups

chopped celery

2

cups

chopped carrots

about 5 carrots

4

cups

leeks chopped

about 2 leeks

2

cloves

garlic minced

8

cups

of low sodium chicken stock

two 32 oz boxes

2

cups

water

1

tsp

dried thyme

2

dried bay leaves

1

tsp

ground black pepper

2

cups

peeled and diced potato

about 1 medium sweet potato

chopped fresh flat-leaf parsley for garnish
Instructions
In a large pot over medium heat, saute the ham until it begins to brown and release some fat and moisture into the pan, about three minutes.

Add the carrots and celery and saute until they begin to soften, about four minutes.

Add the leeks and saute until they begin to soften, about two minutes.

Add the garlic and saute until fragrant, about one minute.

Add the chicken stock, water, thyme, bay leaves, and ground black pepper. Stir, raise heat to high and boil.

Lower heat and simmer mixture, uncovered for 50 minutes.

Add sweet potatoes, raise heat and bring to a boil. Lower heat to simmer and cook until sweet potatoes can be pierced easily with a fork 15-20 minutes.

Garnish with chopped parsley and serve!
carolinelamorte
Caroline LaMorte is the author of the food blog awholenewtwist.com. A home cook with strong Paleo leanings, her food is often grain-free, it is usually gluten-free, and it is always unprocessed. She loves to sing, ski, and entertain large gatherings. She lives Connecticut with her husband, her two sons, and their neurotic Black Lab.