Here is a lighter, skinnier version of eggplant rollatini without sacrificing any of its original flavor.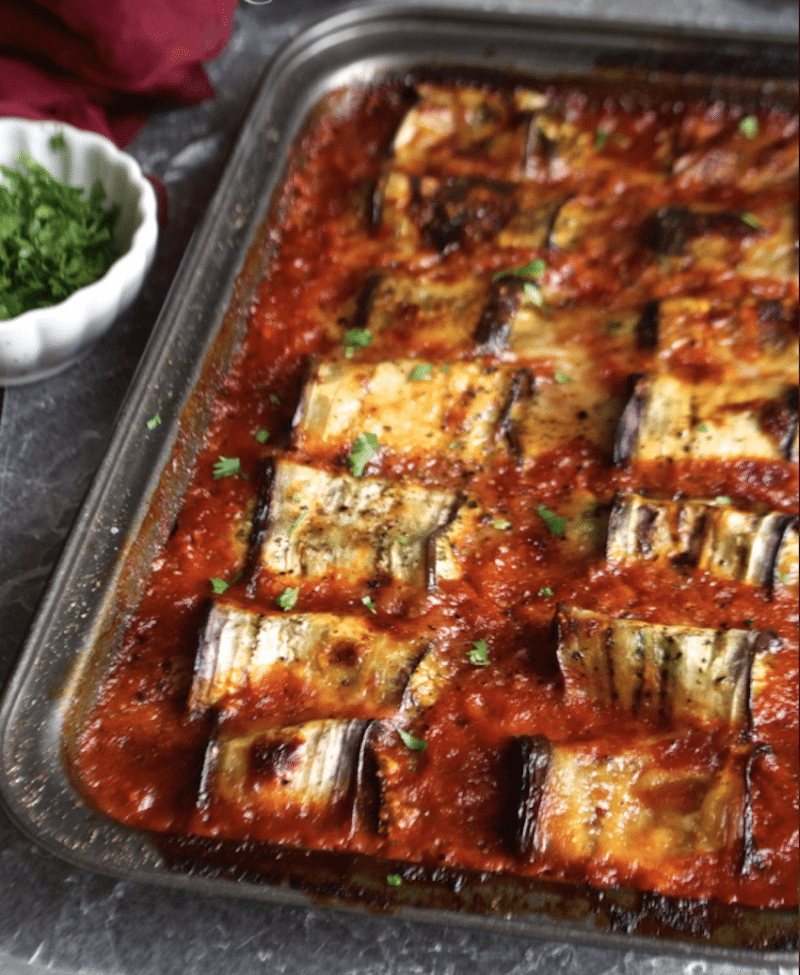 Eggplant rollatini recipe is often a twist on traditional eggplant parmesan: fried eggplants, milky-cheesy filling, lots of marinara sauce, baked in the oven with a blanket of mozzarella. there is also a very similar Italian recipe – Involtini (meaning "little bundles") – where thinly sliced meat is wrapped around cheesy filling and cooked in tomato sauce. Apparently, you can also call "Eggplant Rollatini" as the vegetarian version of the traditional "Involtini."
For obvious reasons, I have chosen to grill the eggplant slices instead of deep-frying. I have also swapped the usual fat-rich ricotta-mozzarella filling with a healthy pesto-greek yogurt filling. While the greek yogurt gives all the creaminess you are looking for in a stuffing, the nuts in the pesto gives it a nice grainy texture.
I made my own pesto – a bunch of fresh basil, about 1/3 cup of roasted pine nuts, 1 clove of garlic, salt & pepper, all pulsed together in a food processor – it's just the regular basil pesto minus the oil and cheese. While you can also use bottled/ready-made pesto, make sure to skim off the excess oil and strain before use – for you don't want to end up with a runny filling.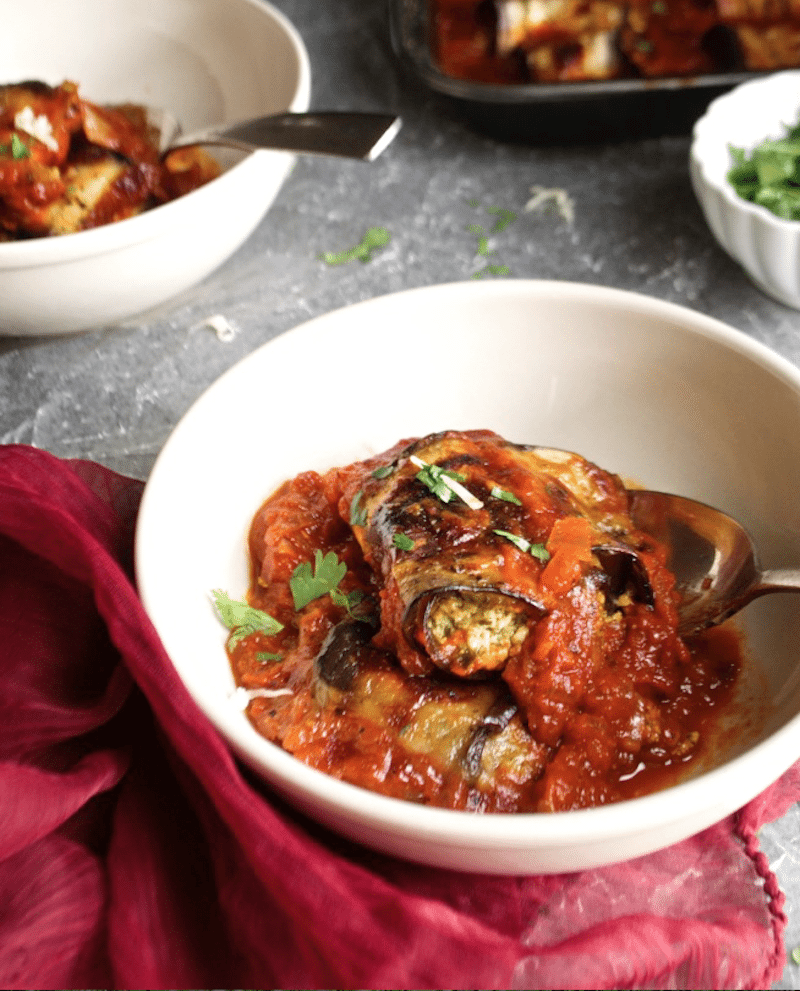 Lastly, I made a simple but complementary red bell pepper sauce instead of the traditional marinara. If using bottled marinara sauce, you would need about 1.5 to 2 cups of it. Next, Stuff the grilled eggplant slices with the pesto-greet yogurt mixture, roll them. Place the eggplant bundles in the sauce, sprinkle some cheese on the top and finish baking it in the oven.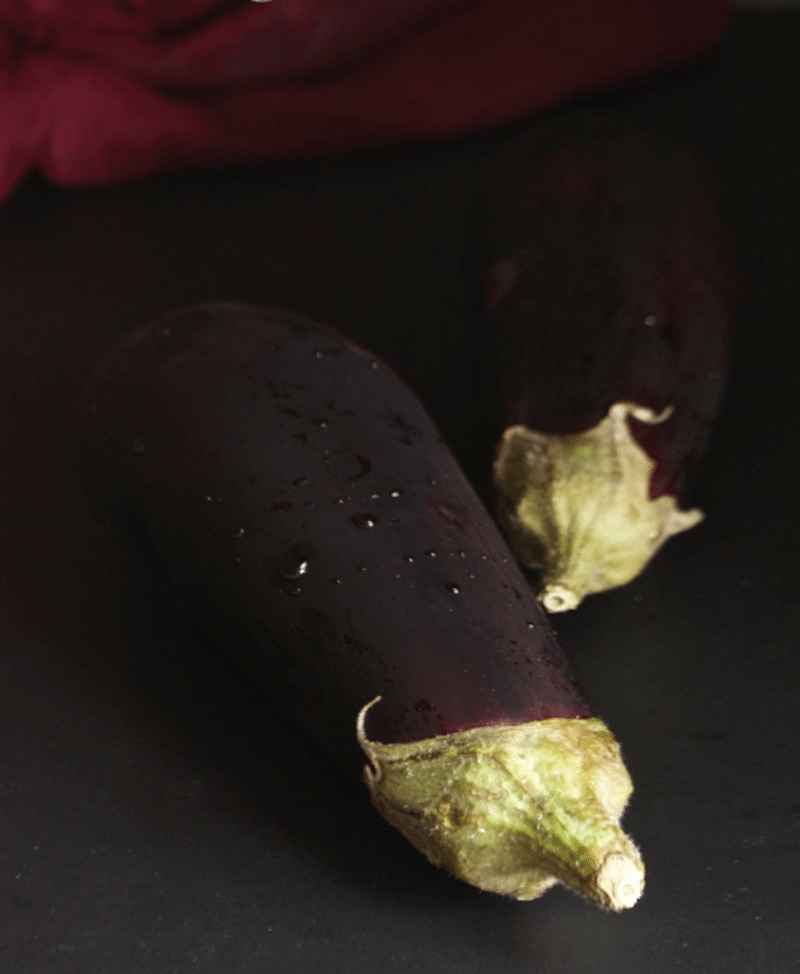 When you are buying eggplants, you want to look for firm, smooth-skinned eggplant that is heavy for its size; avoid those with soft or brown spots. Gently push the eggplant with your thumb. If the flesh gives in slightly but then bounces back, it is ripe. If the indentation remains, it is overripe and the insides will be mushy.
Though I haven't tried myself, I think this recipe should work well with zucchini too.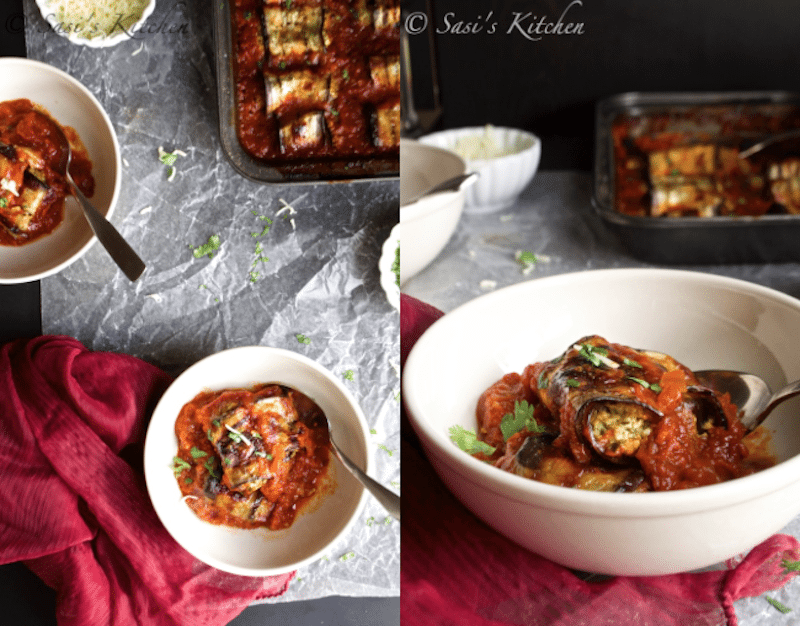 My kitchen was filled with great aroma of all the delicious herbs and spices while baking and I just couldn't wait to taste it. This recipe may take time to prepare, but the end result is so worth waiting for – just writing about the dish makes me drool all over again. Trust me, your family will request it time and again. This recipe works great as a vegetarian side for potlucks and parties – just be prepared for all the ooh's and aah's you are going to get.
Print
Author:

Sasi Balaraman

Yield:

4

1

x
Category:

Side

Cuisine:

Italian
2

large eggplants

4

red bell peppers

1

to mato blanched and skin peeled

1

red onion

1

clove garlic

1/4

cilantro/basil
Salt and pepper

1/2 cup

basil pesto

1/4

greek yogurt

1/3 cup

mozzarella cheese

1 tbsp

chopped cilantro/basil
Instructions
Bell Pepper Sauce
Roast red bell pepper on stove top until the sides are completely charred. After it cools, peel off the outer skin and roughly chop the bell pepper. Use a mixer to grind roasted bell pepper, blanched tomato and cilantro into sauce consistency.
Heat olive oil in a pan. Saute chopped onion, minced garlic until translucent. Add bell pepper/cilantro sauce, salt and pepper and cook until the sauce thickens, for about 10-12 mins.
Prep the eggplants
Trim off the ends of the eggplants. Slice them lengthwise into 1/4 inch slices. Salt the eggplants slices in a colander. After 30 mins, rinse off the slices in water and pat them dry using paper towels. Brush the slices with olive oil on both sides. Heat a griddle and roast the eggplants for about 5 minutes per side until browned. Set aside and allow to cool.
Prep the Stuffing.
In a bowl, combine basil pesto and greek yogurt. Mix well and season to taste.
Preheat oven to 375 deg F
Assemble
Spread bell pepper/cilantro sauce on the bottom of a baking tray.
Place the pesto mixture on the broader side of an eggplant slice (about two heaped teaspoons), gently roll it away from you and place it in the baking tray with seam side down. Continue with the remaining eggplant slices.
Sprinkle with mozzarella cheese on top. Cover with foil, and bake for 20 minutes. Remove foil and bake another 10 minutes or until the sauce is bubbly and cheese is golden brown. Remove from the oven, garnish with chopped cilantro and serve.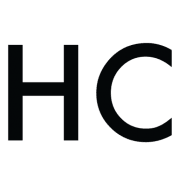 Sasi Balaraman
A south-Indian food enthusiast turned blogger started 'Sasi-Samayal-Kurippu' in an attempt to record and pass-on some of her family's old and traditional recipes. Now, spreading her experimental wings in trying other international/fusion cuisines too. Her idea of recipes are always simple, easy & healthy home-style cooking. Her passion and interest towards cooking, blogging and photography has always gotten the best out of her!