Follow these tips so you eat well and feel good while you are on the road.
You know I am a nomad. I am always on the move and I think meeting different cultures is the most exciting thing in the world.
As much as this experience can be fun and enriching, it can also be upsetting and disruptive to a healthy diet… so much that, at the end of the trip, you feel like all you want is stay at home, make salads and drink green juice. And you almost need a vacation from the vacation!!
For some reason, it seems like the tourist's diet consists of white sugar and refined flour. Seriously! When you envision the stereotypical tourist don't you picture a guy with a camera at his neck, a sandwich in one hand and a mass-produced ice cream in the other?
The common thought is: "Well I am on vacation. How bad can it be if I indulge with some 'not-that-healthy' food for a week or two"?
Well, here's the thing: while we assume that leaving our healthy eating habits at home while we travel is a pleasure, we end up feeling miserable, heavy and lethargic.
Don't miss the pleasure of exploring. Staying healthy on the road is the best way to enjoy your travels. And the good news is: it's easier than you think!!
Here are my tips to eating clean while traveling and always feeling like a champion!
1. EATING CLEAN ON A ROAD TRIP:
Road tripping is one of the easiest ways to eat healthy while traveling. Just plan ahead and pack wisely.
Pack the right food! Only bring the items that are really necessary and that don't need to be refrigerated. Shelf-stable foods such as raw wraps, healthy snacks, vegan protein powders and nuts are the best. I also like to take with me some of my favorite super food powders stored in Ziploc bags so that I can add flavor and nutrients to my shakes.

Bring a blender! Making your own smoothies and dips is the best way not to fall into temptation and cheat on some nasty food while you are out.
Don't forget to take some basic kitchen tools with you too: cutleries, a good knife and a small cutting board will make your life easier when you want to improvise a quick salad. Glass containers will be a great aid to store your food and eat it on the go.
Follow the farmers! Find out when the local farmer's markets are and stop there daily to purchase fresh, local, organic produce! This will allow you to always have access to the best produce, even when you don't have a fridge to store it!
Create fun stops on the way! Part of taking a road trip includes enjoying the local food. Make some research online and locate the restaurants and stores along your route that suit your eating habits. Google is a life savior, and platforms like Happy Cow are really useful too! Trying new restaurants or juice bars in a city we've never been is a fun and exciting part of traveling. Knowing where the healthy options are will prevent you from stopping in the first sandwich bar just because you were hungry and didn't know where to go.
You can either enter the words 'gluten free', 'vegan' or 'healthy food' into your GPS (I use the one that comes with the IPhone), or, if you are looking for a specific item, let's say 'gelato' for example, Google it together with the word 'vegan', 'gluten free' or whatever it is that you are looking for. You can't even imagine how many incredible places I discovered thanks to this quick exercise!

<h3?>2. Eating clean ON THE PLANE:
Call ahead! Most airlines nowadays provide their passengers with the possibility to select their meal preference. My favorite airline Cathay Pacific for example, offers gluten free and vegan meals onboard and the food is excellent!
Remember to call the airline at least 24 hours ahead in order to have their kitchen prepare a special meal suitable to your dietary needs.
Cook your food! If you prefer to bring your own food, make sure it doesn't contain any liquid parts: dressings or soups won't make it through the security check.
If it's a short flight, simply bring some kale chips, dried organic apples, some nuts and a big bottle of water.
If you are flying internationally, bring enough food to be covered for the hours of your flight.
Just remember that many countries (the US is one of them) don't allow travelers coming from abroad to bring in fresh produce. I usually prepare salads and dishes with cooked vegetables or rice for the plane ride and I make sure there is no raw food left when it's time to enter the country and go through customs.
You don't want to go through a massive inspection just because you had an apple in your purse! (Yes, I speak from experience).
Ship it! If you are anything like me, you show up at the airport with a suitcase so full that you need to sit on top of it to close it. Given that space is really limited when traveling by plane, consider shipping ahead the food and supplements you need to your final destination.
As soon as I know in which hotel or apartment I am going to stay, I place an Amazon or Iherb order to that destination. Finding all your things waiting for you when you get there makes you feel at home and keeps you on track with your healthy habits!
3. EATING CLEAN WHEN RENTING AN APARTMENT
Make it be like home! When you are staying in a place for more than 2 or 3 days, renting an apartment is the way to go. There's nothing like a home cooked meal and, after a few days eating out, you'll feel the burning desire to you have access to a kitchen! Get a few cheap kitchen tools that can make your life easier: a good knife, a peeler, a portable spiralizer… and you will start to feel at home.
Live the new culture! Renting a place allows you to really immerse yourself in the culture of the country you are visiting. Cooking with some new, exotic food, trying new seasonings or discovering new baking products is a great way to establish a connection with the culture of the country you are visiting.
Know your way around! Learn everything about the area surrounding your place. Where is the smoothie bar? …And where is the health food store? Again the Internet is your best advisor. Search, search, search!
Select the restaurants and stores that will make your life easier
4. EATING CLEAN WHEN STAYING IN A HOTEL
<p">
Research in advance! Many hotels offer allergy programs that are promoted right on their websites. Call ahead of time and ask the manager if they can accommodate you, given your food allergies or restrictions.
High-end chains like Fairmont of Hyatt are particularly good in catering to their client's needs. The Fairmont has a special diet protocol which they ask you to fill out by email before you even get there so the at they are aware of your allergies. But the chain of my heart is by far Hyatt: no matter where you go, they always make you feel like you are part of the family and they take extra special care of you. I can never forget those vegan and gluten free chocolate muffins that the chef at Grand Hyatt Bali would bake fresh for me every morning… or the special gluten free pizza chef Alessandro used to prepare for me at Hyatt Regency Phuket.
Get your own water! As a habit, before I even check in to a hotel, I stop at the closest grocery store and buy a pack of water. I always want to be sure to have water available in my room and because many times hotels extort their guests with mini bottles of water that cost $8, I want to make sure my hydration is never compromised. Coconut water is another great way to stay hydrated, especially when it's really hot outside. Get a few bottles and store them in your mini bar so that they are always fresh!
Refill your minibar! Since the moment I check in, I inform the concierge about my special diet and ask them if I can take my own food to the room. They are usually really understanding and send somebody from the room service department upstairs to empty the minibar so that I can use it as a refrigerator.
Just anther simple trick to feel at home wherever you are in the world!
5. EATING CLEAN WHEN DINING IN A RESTAURANT
Be picky in your selection! Usually I select restaurants that have a separate gluten free kitchen (again, Google is your best friend) so that there is no risk of cross contamination.
In case I can't find any, I check the online menu of the restaurant I would like to go to and see if they have any items that can be safe. When I get there, I make sure to inform the waiter about my food intolerances. I ask them to boil my gluten free pasta in a separate pot and to make sure none of the foods they serve is seasoned with neither butter nor any other ingredients containing lactose.
Don't be afraid to inquire about specific ingredient lists: it is your right to know what they put in your plate and it is the waiter's job to be aware of allergens and contamination issues.
Also, consider bringing a card with the list of foods you are allergic to and ask the waiter to give it to the chef while he cooks.
Reserve your table during off-peak hours! Busy restaurants are less likely to slow down and address your personal needs. Either show up during off peak hours or try to speak directly with the head chef or a manager.
A good habit is to never show up starving. Since you don't know if the kitchen will be able to accommodate your needs, make sure to don't rely on them for your food and you'll be less likely to make mistakes when ordering.
Always keeping a raw energy bar in your purse is a good habit in case of emergencies.
Avoid restaurant buffets and salad bars! This tip is particularly valuable for those with food allergies. In places like buffets and salad bars, cross-contamination is highly likely because of spills and shared serving spoons. And because the food served wasn't prepared specifically for you, it might have been at risk of contamination even in the kitchen. Whole Foods hot food and salad bar are great alternatives for a quick stop, but they can be dangerous if you have really bad allergies.
Ask them to cook your own food. Many times restaurants don't have the special foods you need in order to avoid allergens. When I am in Asia, for example, I always bring a small jar of coconut oil with me and ask the chef if they can use that.
You can do the same by bringing your own gluten-free pasta or vegan bread. But remember, you get what you pay for. So if you are looking for this personalized care, it's way more likely higher-end restaurants will be able to accommodate you. The restaurants at Mandarin Oriental hotels are particularly prompt in taking care of their guests and in making each one of them feel special. At Mandarin Oriental Macau, for example, I have never had a meal that was listed on the menu: each time the chef surprises me with a special dish made just for me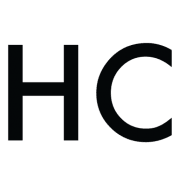 Ambra Torelli
Born and raised in Italy, Ambra is a healthy recipe developer, food and travel writer with a passion for healthy living and wellness. She is the founder of 'Little Bites of Beauty" and the author of the cookbooks "Healthy Italian Desserts Made Simple" and "The AIP Italian Cookbook". She shares her daily food & travel adventures on her Instagram @LittleBitesofBeauty