Born and bred Melbourne-girl, Michelle Tchea travels to New South Wales and discovers what all the fuss is about in the rival state. The Tweed is a surprisingly wonderful piece of paradise locals want you to discover.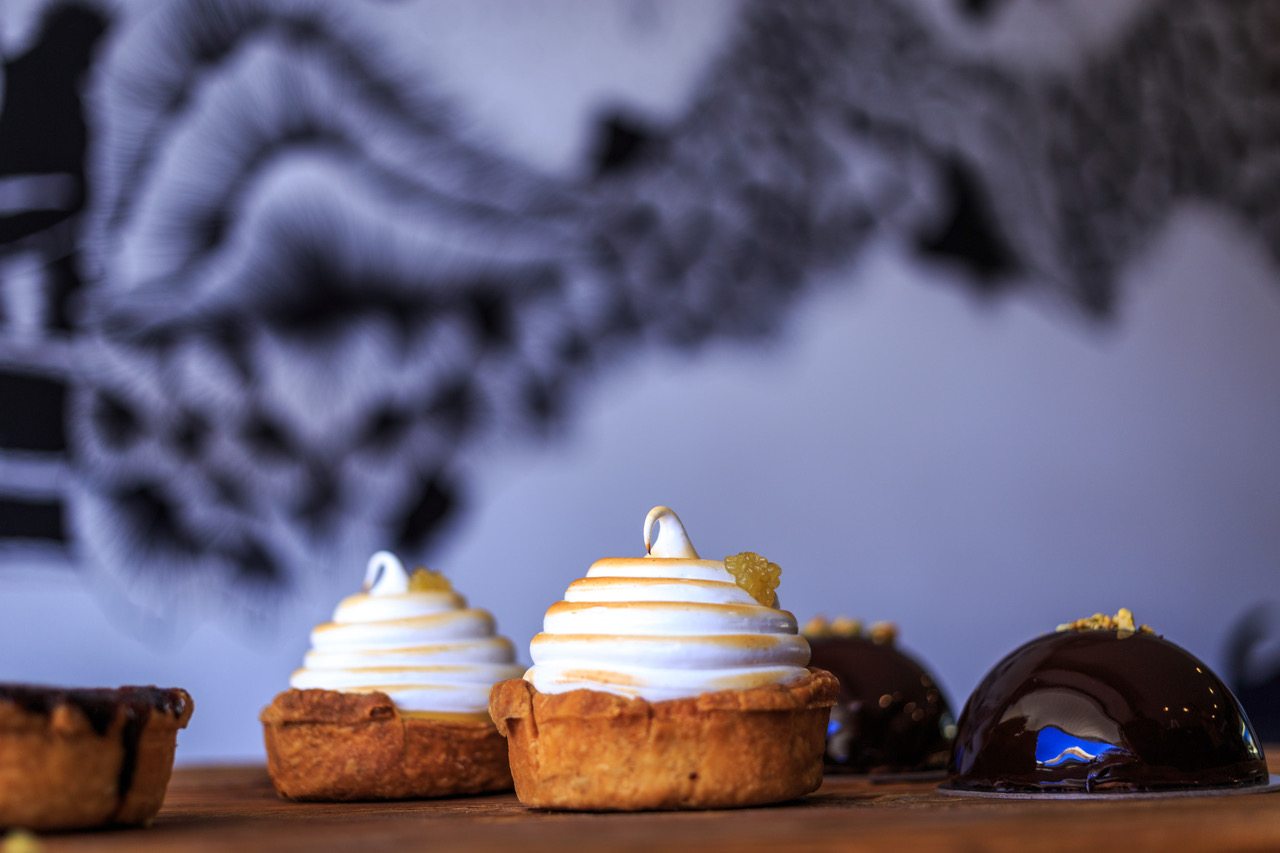 When it comes to food, Sydney or Melbourne spring to mind, right?
What if I told you there was a slice of paradise just 10 minutes from tourist-ridden Gold Coast and 30 minutes from Byron Bay. Don't believe me?
Welcome to the Tweed
Known affectionately to locals as the Green to the Gold ( we all the Gold Coast from the Commonwealth Games!), the Tweed is home to some of Australia's lesser known gems.
From Australia's sweetest seafood to an award-winning gin distillery, the Tweed is a gastro- hotspot for foodies.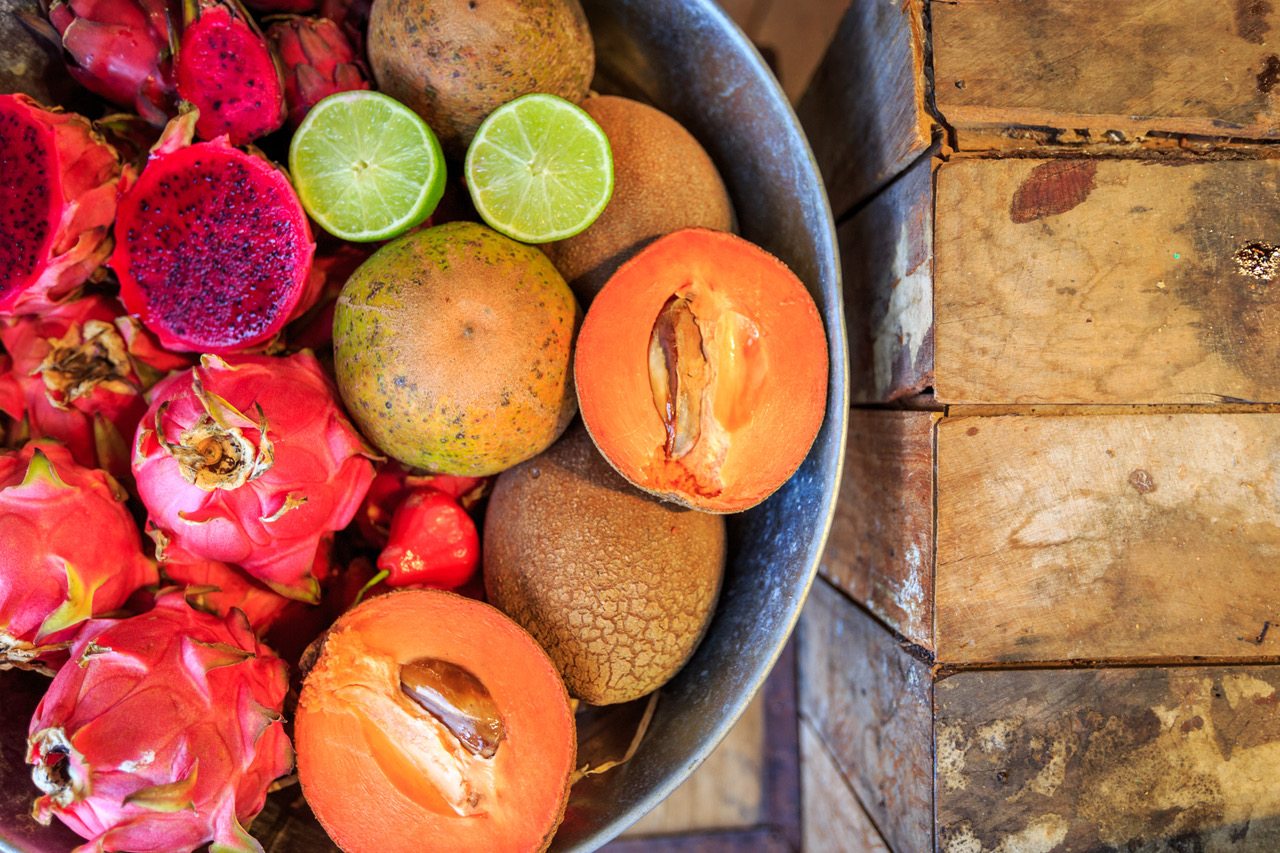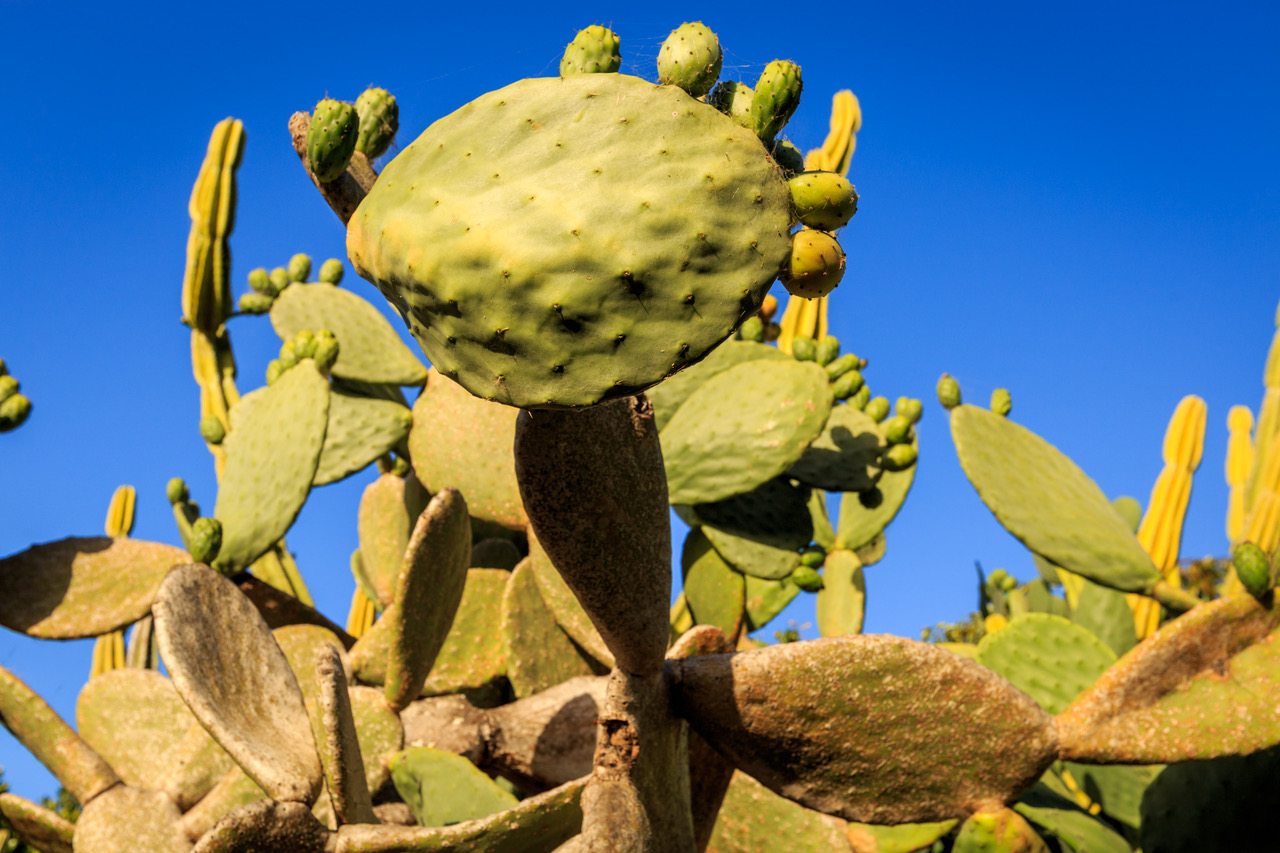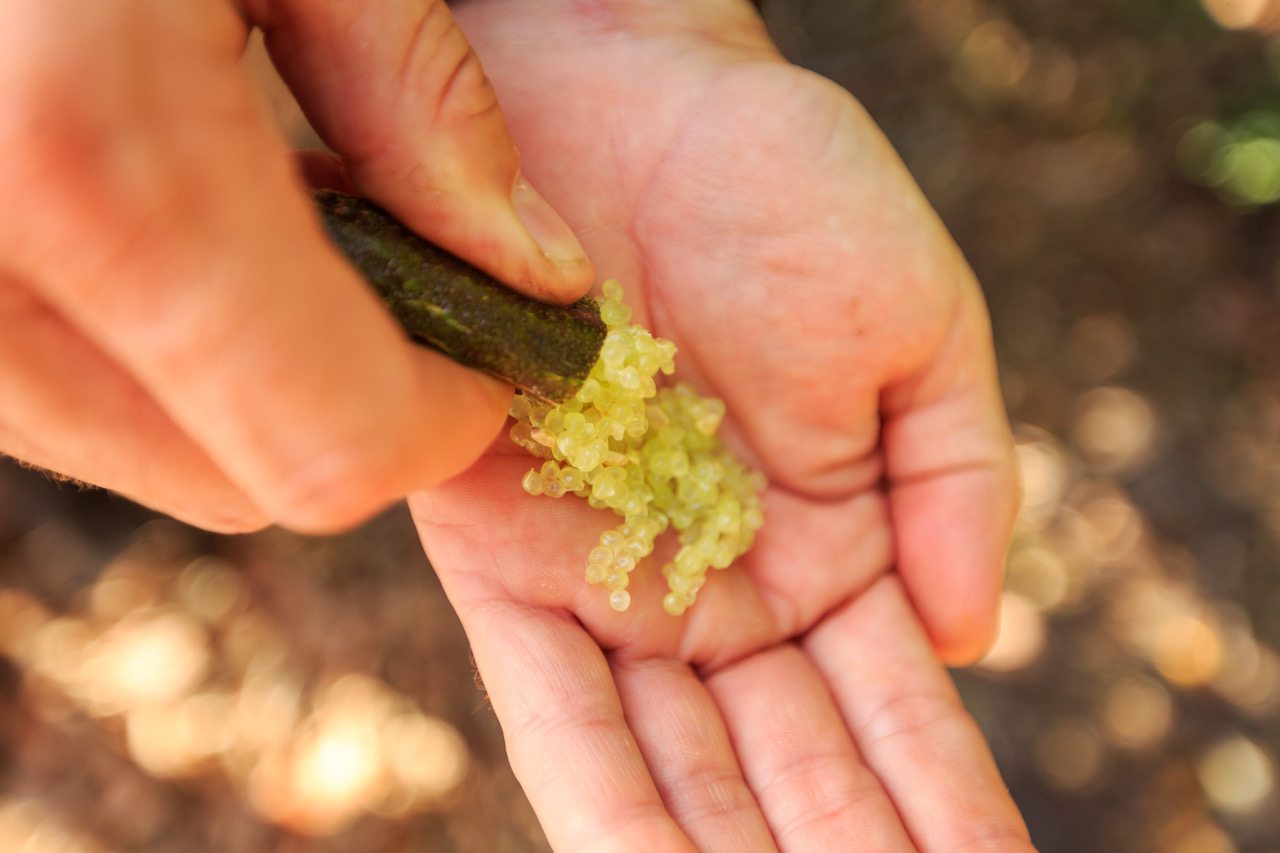 Image Credit – Ryan Fowler
Native Bush Tucker
Buddha's Hand, Finger Limes and Davidson Plums… are some of the exotic Australian bush tucker found in the Tweed region. Although Buddha's Hand is native to India, the Finger Limes and Davidson Plums grown on Buck's Barn in Chillingham is exclusive to grower, Gerard 'Buck' Buchanan. Spread out on more than 350 acres, book yourself  a tour with Buck and explore his exotic playground – tasting and discovering native Aussie fruit used in Aboriginal food and medicine. With Australia's highly-reputable restaurants like Tetsuya in Sydney and Wasabi in Noosa sourcing fingerlimes (caviar-like consistency) from Buck, you know you have the best in all of Australia. For a more general overview of tropical fruits, head to Tropical Fruit World and follow the giant avocado. The Murwillumbah Farmers Market is also a great spot to meet real farmers
Chillingham Bush Tucker – CONFIRMED  1292 Numinbah Road, Chillingham, NSW, 2484  T: +61 2 6679 1022  W: www.bucksfarm.com.au
www.murwillumbahfarmersmarket.com.au/
Gourmet Restaurant in a Sun-beach Motel
Well… former motel. Halcyon House may have started as a surf motel in the middle of nowhere but has grown into one of Autralia's most instagrammable hotels. The hype is thanks to eye-popping interiors ( all unique and different in the 21 suites) with bold patterns and colours on the walls and floors of the once-run-down motel. The heart of the hotel is Paper Daisy, an delightfully surprisingly restaurant by young chef Ben Devlin who worked with Copenhagen's great chef Rene Redzepi. The menu offers a rotating 4-course degustation with local fish the star for true gourmets. Native vegetables are on show and grilled to perfection in squid, black garlic and glazed lamb two stellar dishes you should try. The desserts are playful and enjoyable in this 90-seat beachfront restaurant.
Image Credit – Halcyon House
Melting Pot Of Cultures
Although the Tweed is smack-bang in the middle of nowhere – in between the hustle and bustle of the Gold Coast and Byron Bay, there is a giant melting pot of diversity shown throughout the award-winning restaurants.
The Bombay Cricketer's Club is a great spot to eat with locals – on the menu is modern Indian cuisine in a simple yet atmospheric setting. Spices from across the sub-continent of India, Sri-Lanka and Pakistan are vibrant and earthy. Favourites include the pork belly, sorrel and candy radish, as well as the roasted pumpkin jalfrezi with seasonal vegetables – delicious!
For Spanish food, drive to the base of the majestic Wollumbin-Mount Warning and explore the 25-acre former dairy farm before stopping in at Mavis's Kitchen. The eco-friendly B&B is surrounded by world heritage rainforest with a menu focused on ingredients from the lush Tweed Valley. With a head chef hailing from Spain get lost in delicious cured meats, house-made chutneys and of course cheese. The pan-seared scollaps with cauliflower pistachio and cured lado and Beetroot gnocchi with truffled pear puree are delicious but be sure to save room for home-made cakes and dessert.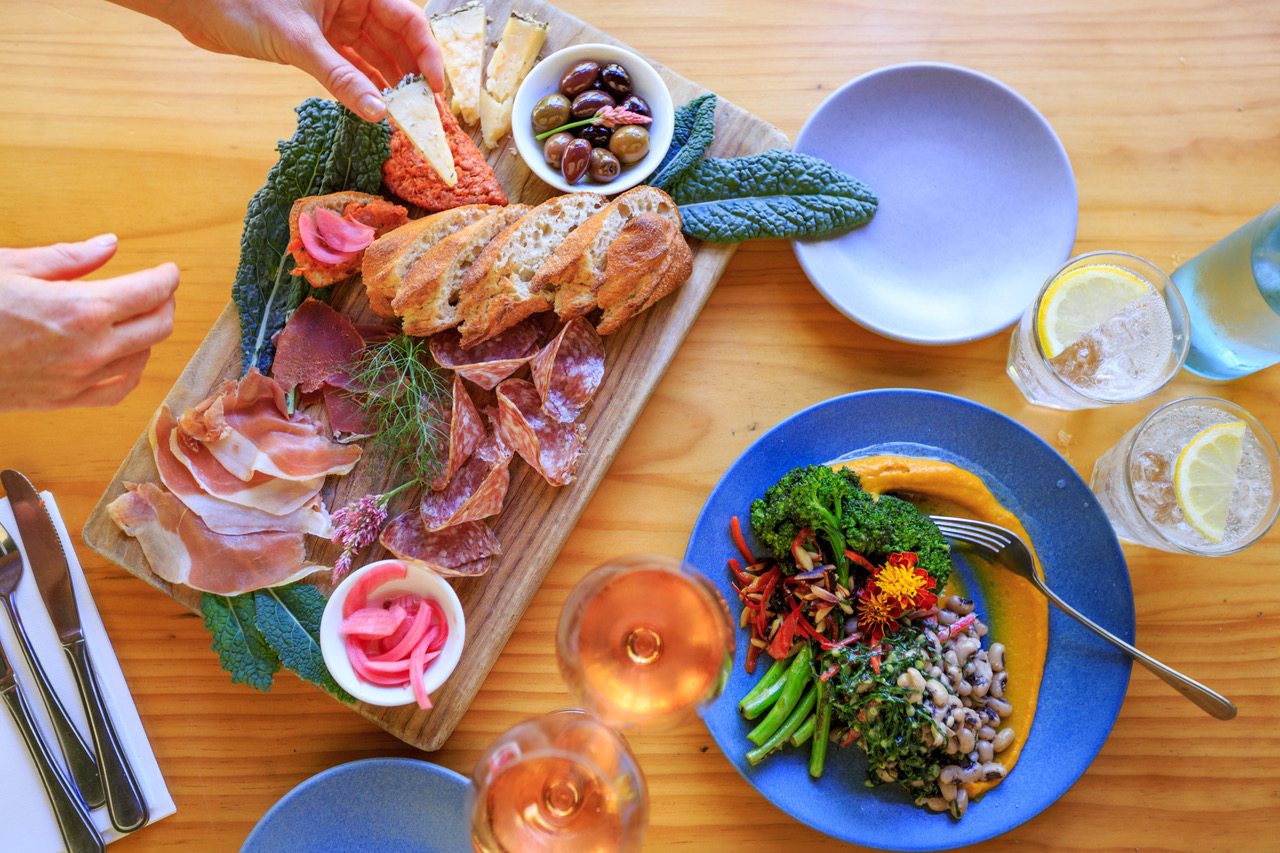 Seafood Odyssey
Seafood lovers rejoice! With a bounty of seafood restaurants and eateries to choose from fish-lovers and oyster-enthusiasts do not have to look very far for fresh seafood caught off the coast of the Tweed. For a great experience with locals, the Mount Warning Tours Five Course Seafood Degustation Cruise is the only way to experience the Tweed. If you like cruising, the three hour tour takes you on a trip around the Tweed Valley on the Spirit of Wollumbin. As your local Tweed resident, Michael and his happy crew steer their way around the Valley, learn about the history of the Murwillumbah Heritage Trail while enjoying excellent seafood like large king prawns, smoked salmon and Morton Bay Bugs. If you love bird watching – this cruise is also for you.
Departure times: 10.30 every Wednesday and Sunday, (other days on demand) and as scheduled via website booking engine. Other times for group bookings on request.
RRP $119.00 per person (Includes 5 course meal, unique rainforest cruise and drinks on board)
Experience is 3 hours duration. Minimum numbers required for cruise to go ahead.
http://mountwarningtours.com.au/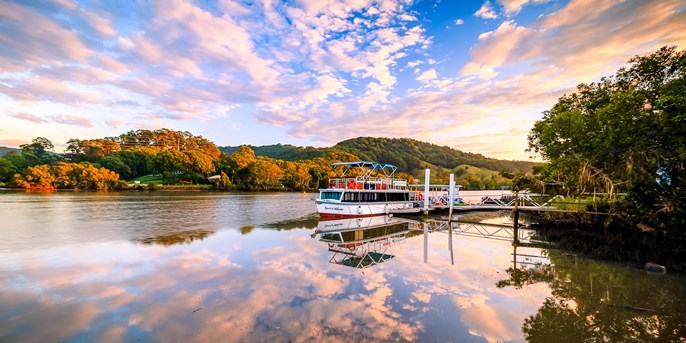 Paddock to Bottle
The Tweed is famously known for its production of cane sugar. With more than 1.5 million tonnes of sugar cane crashed per year, it's no wonder distilleries are popping up in the Tweed region … and winning awards for their efforts.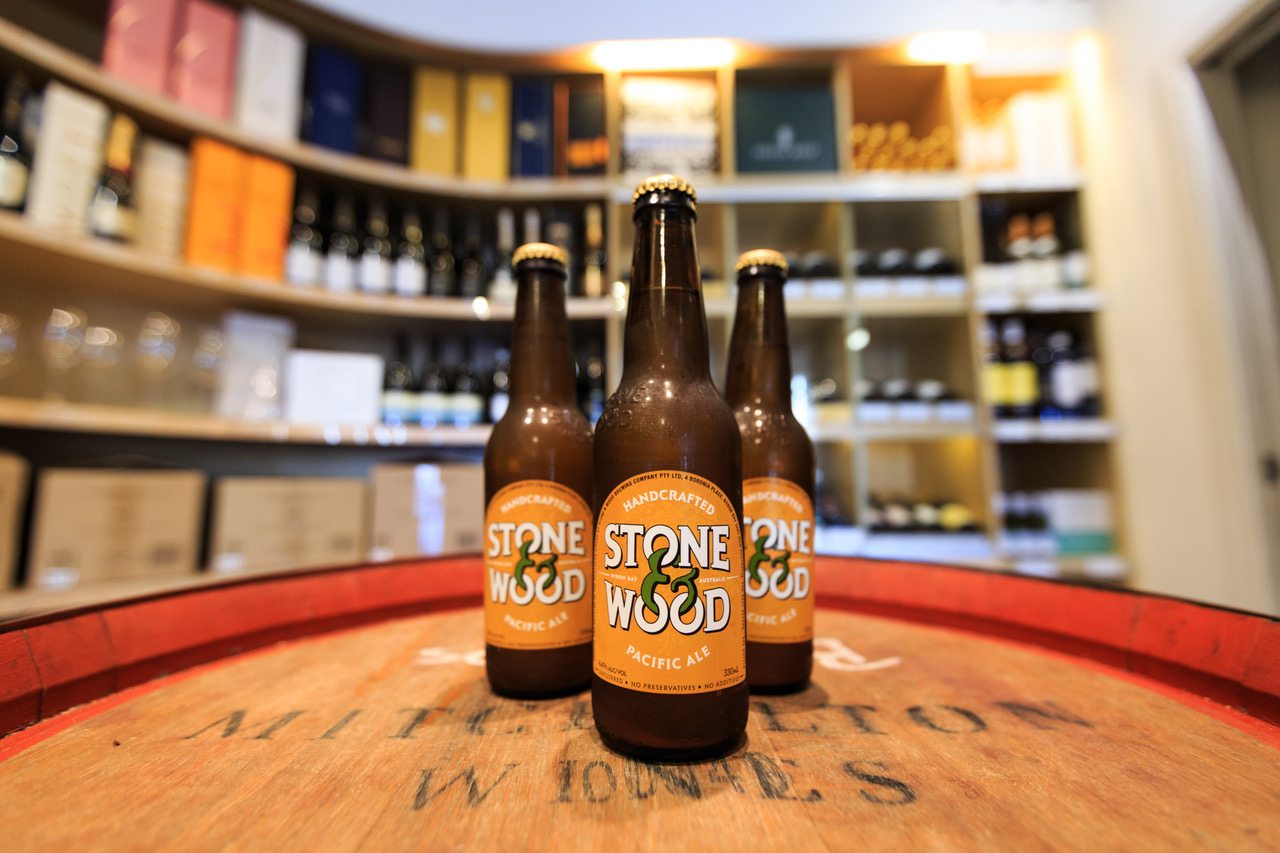 As Australia's appetite for gin grows, distilleries are popping up in every corner of the country. One of the best Australian-gin labels out there is Husk. With botanicals like locally grown lemon myrtle, Tasmanian pepper berries and juniper berries, the secret ingredient of butterfly pea flower is what makes Husk's Ink Gin a winner. For beer lovers, Pickled Pig Brewery should also be on your radar when visiting the Tweed. Using German brewing techniques more than 18 varieties are available to taste – anything from kosher, mango and even gluten-free are on the tasting-board. Stone & wood is yet another brewery in Murwillumbah to finish your beer-crawl.
Michelle Tchea
Michelle Tchea is a 4-time bestselling author. Her books include, Building a Perfect Meal, My Little SoHo Kitchen, Signature Dishes (Australia's Best) and Chefs Collective. Her work can be found in other leading luxury travel and food magazines including Travel+Leisure Asia, SMILE, NUVO Magazine and The Telegraph