Sponsored Post – A diverse wine region in the heart of France, discover wines from the Loire Valley.
Rather than going out, get into hibernation mode and have a date night at home. Spend an evening in the kitchen together making homemade pappardelle pasta with roasted winter squash and a perfectly paired bottle of Loire Valley wine.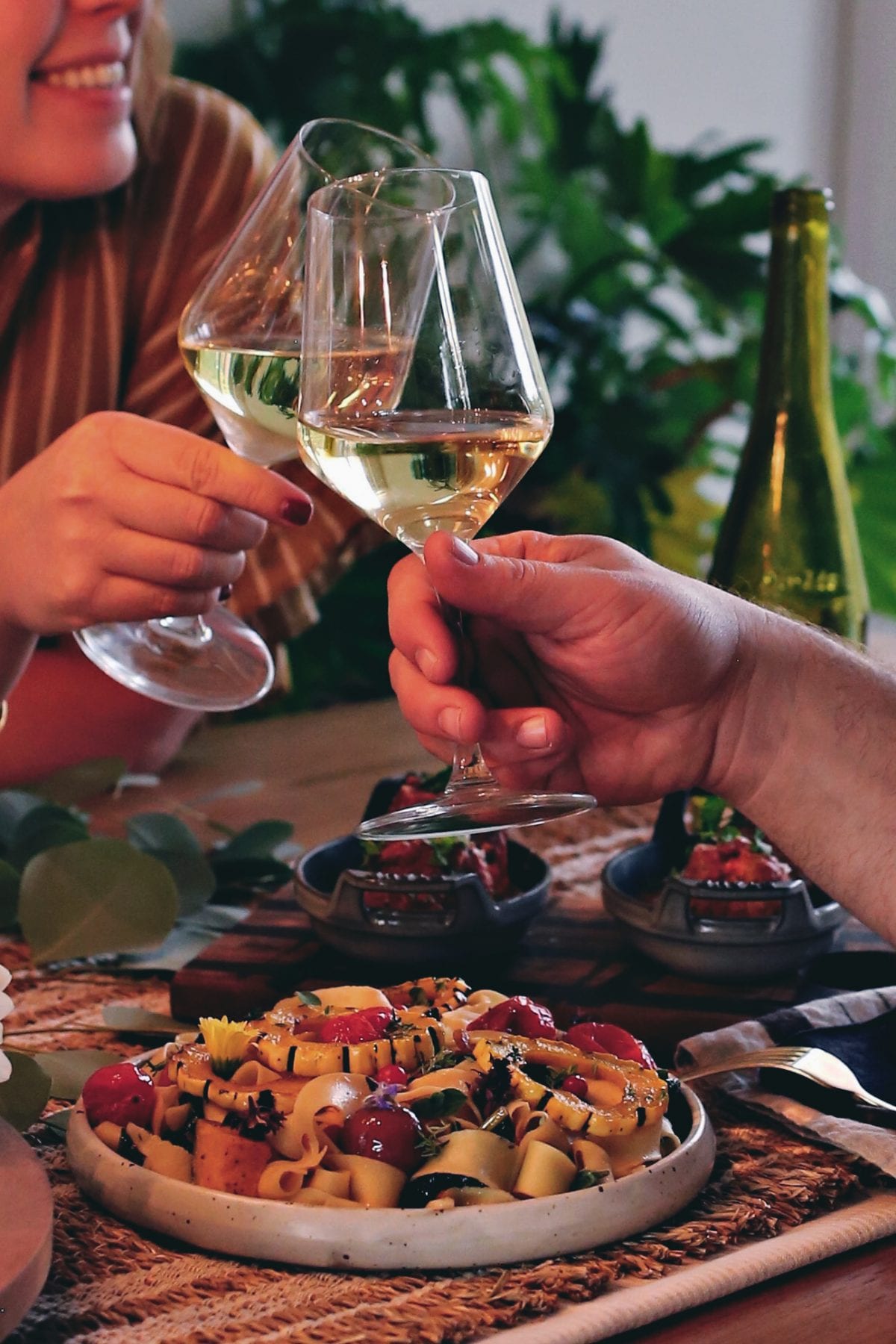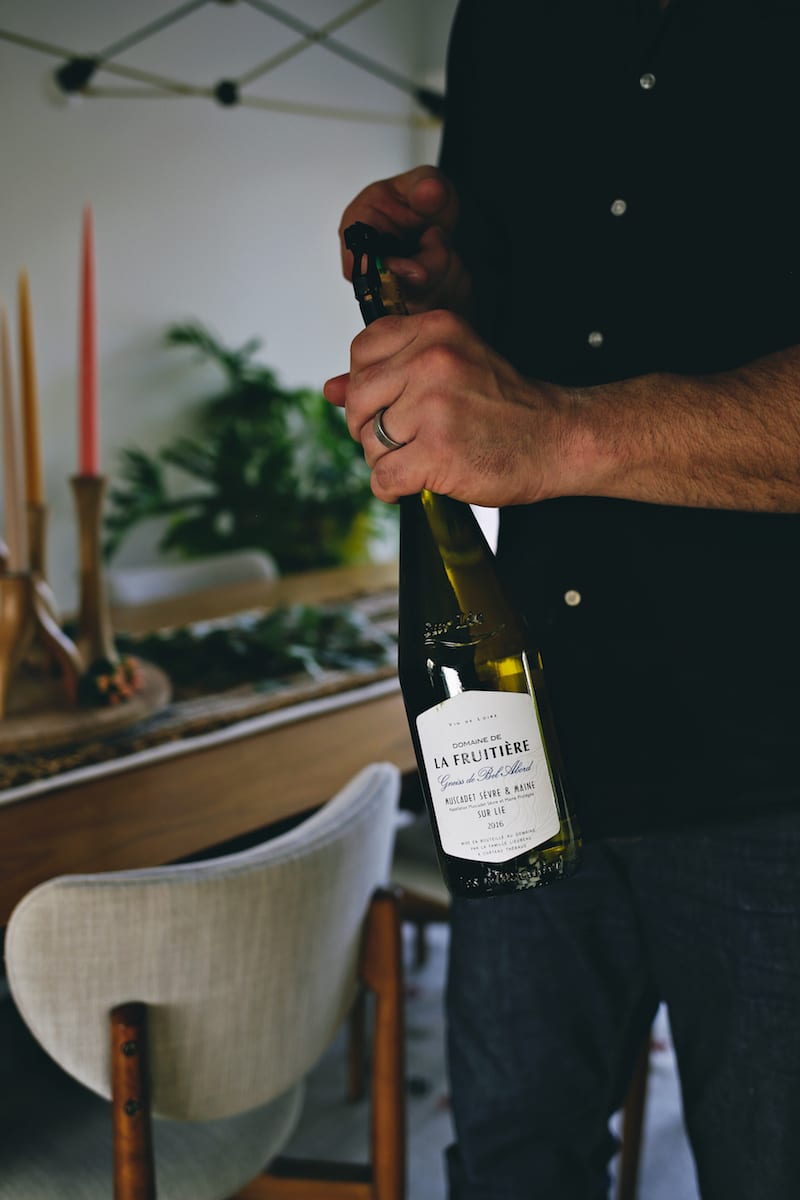 Winter hibernation is a real thing you guys, even when you live in the not-so chilly parts of the world! There's something about the sun setting earlier and that crisp evening air that really makes you want to stay in for the night, light a fire and get all cozy (slippers most definitely involved). Yes it's okay, we're all staying in.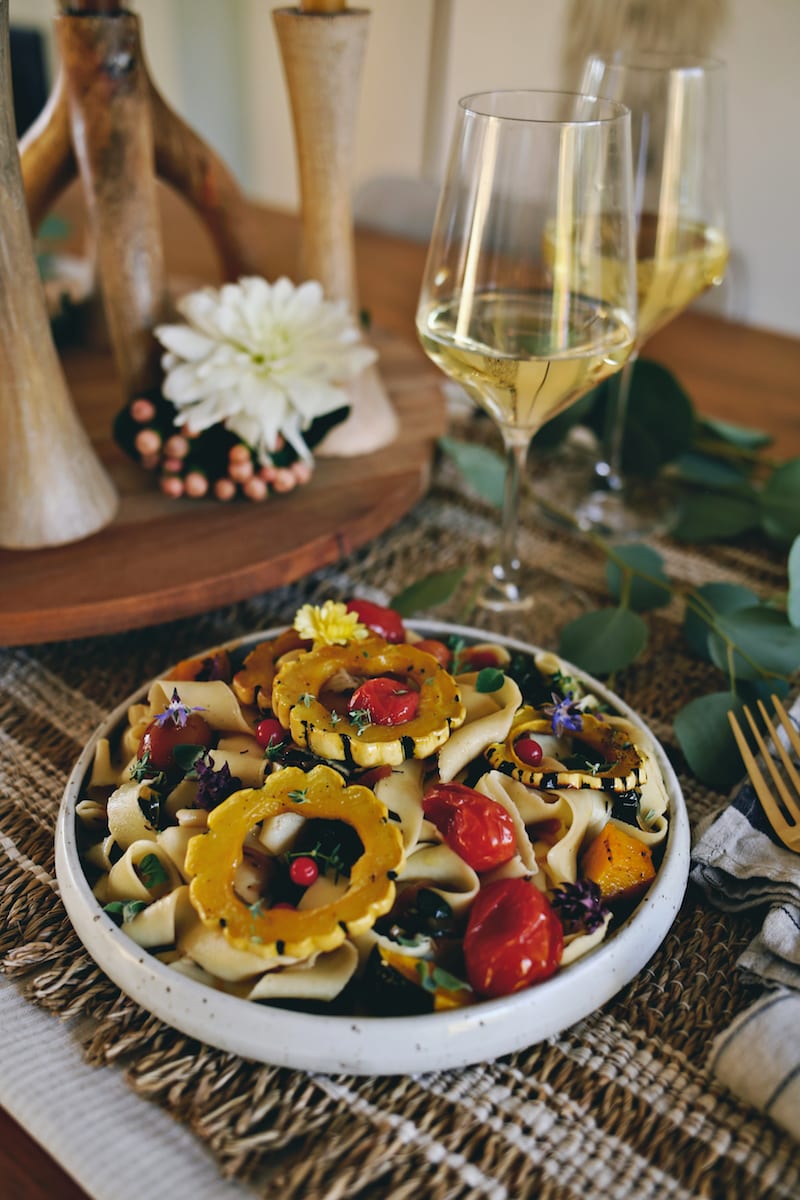 My husband and I love cooking together and this time of year. We tend to trade a night at a new restaurant for a date night at home. We think of it as a collaborative dinner where we either try out a new recipe or perfect making something from scratch. Lately, it's all about the pappardelle pasta…because who doesn't want a warm satiating bowl of pasta on a chilly night?! (Insert me raising both hands)
Wintertime pasta making is the perfect way to get cozy at home – whether you're planning to celebrate a special occasion, or just want to celebrate that it's Friday night. Heck, it doesn't even have to be a couple thing…get the girl gang together, set up a prep station for each guest and prepare to get flour everywhere, it's fun that way. Think think, this little date night right at home might just become your weekend go-to for the season and I encourage you to make it so!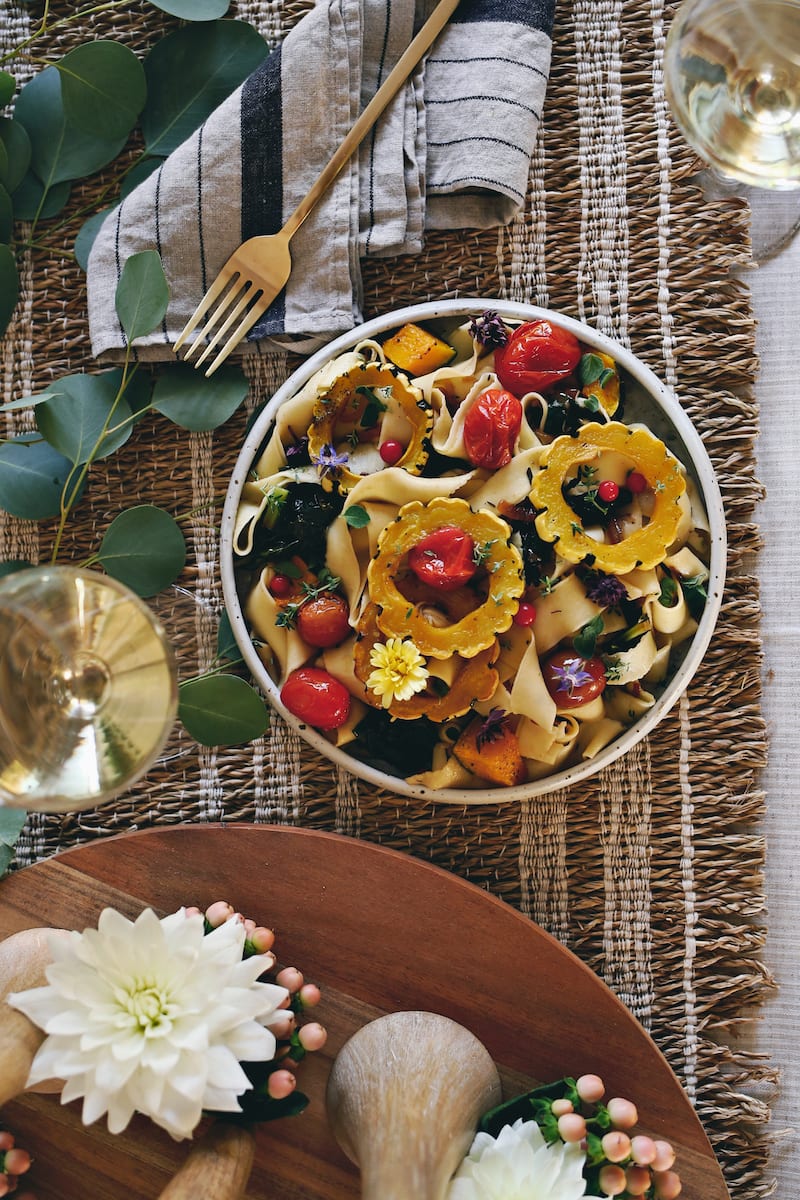 You don't have to be a pro-chef to tackle homemade pasta, as long as you're armed with a stand mixer you've got this, no problem. Another key thing? Wine! And not just any wine, we've really been enjoying the fresh, fruity, friendly, and fun wines of France's Loire Valley.
If you're not familiar, this wine region is located in the heart of France. Sauvignon Blanc, Chenin Blanc, Cabernet Franc, and tonight's pasta accompaniment Muscadet are all varieties known to be high quality, affordable, and diverse. Talk about a go-to this holiday season to enjoy at home aaaand bring to all your holiday parties – crowd pleaser!
So are you ready to roll up your sleeves and give it a go!? Ready set…let's make some noodles…
We're topping this pasta with a wine-based herb and shallot sauce and two kinds of roasted winter squash: Kabocha and Delicata. Both are incredibly creamy and floral, such a wonderful addition to a delicate sauce and we brighten it all up with some lemon satuéed kale and roasted heirloom tomatoes.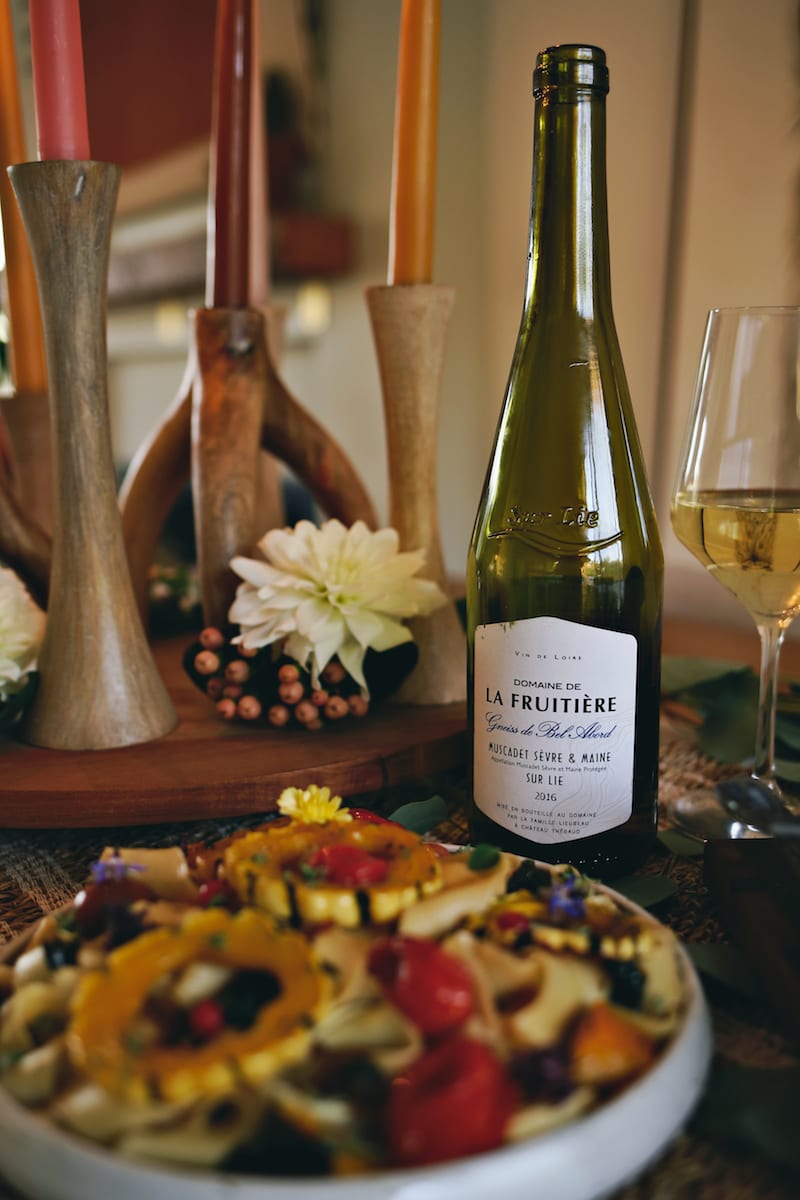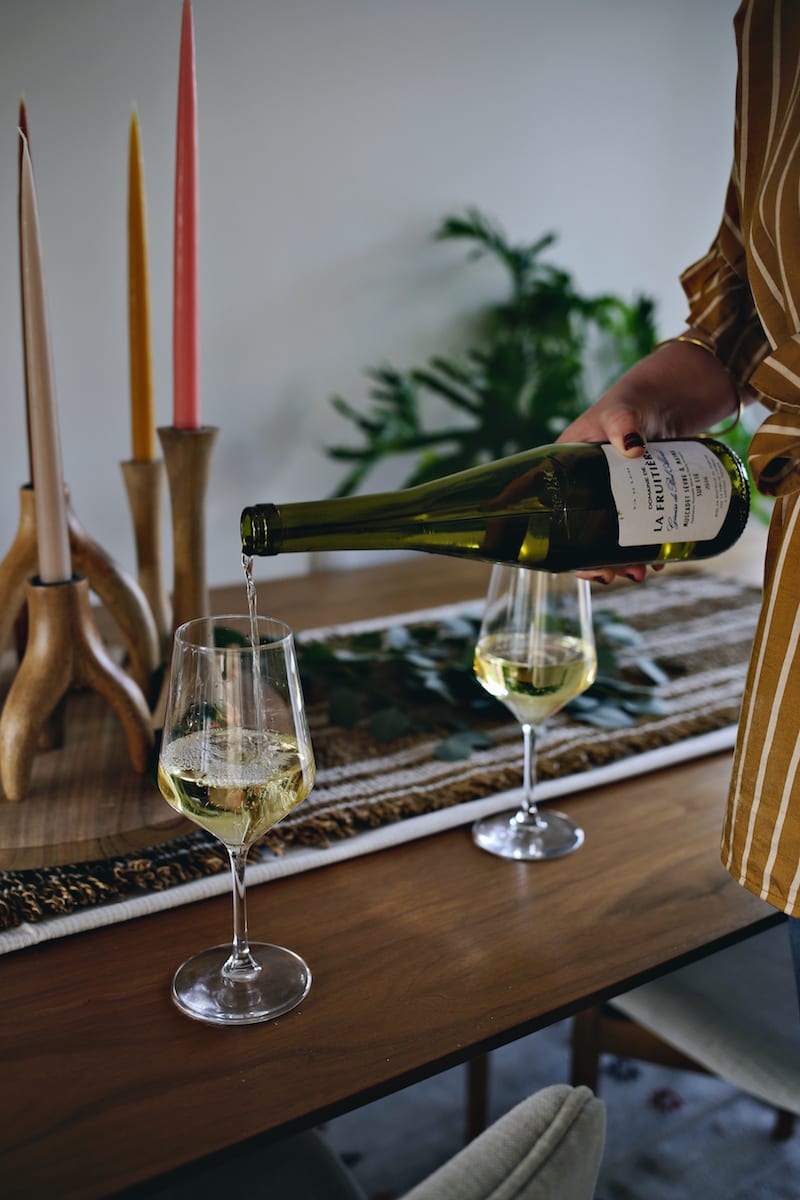 See Also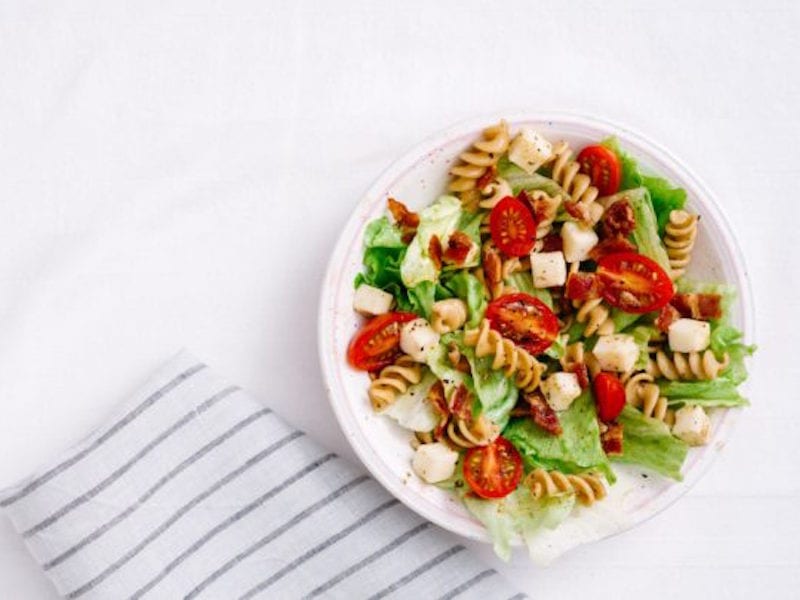 While you're waiting on your roasted squash, let's open that bottle of Muscadet to sip while we set the table with a few candles – it's date night after all! Plus there's nothing better than a quality wine that is perfect to enjoy while making our pasta, and to toast with our final dish! This is a gorgeous pasta, it's well rounded, filled with winter flavors while still being incredibly light too! Who knew staying in could be so delightful!
Are you ready to give homemade pasta a go? And yes, I was wearing slippers the whole time…and you should too.
Here's to a cozy night at home soon!

Print

Date Night: Homemade Pappardelle with Winter Squash and Loire Valley Wine
---
Author:

Kristin Guy - DinexDesign
3 1/2 cups

all-purpose unbleached flour (sifted (plus extra flour for preparing))

1/2 teaspoon

salt

4

large eggs (beaten)

2 Tablespoons

water

1/2

Kabocha Squash (cubed and seeds removed)

1

Delicata squash (cut into rings and seeds removed)

1

–

2

pounds cherry tomatoes

1

bunch dino kale

2

shallots

5

–

6

cloves garlic
Dry or fresh thyme and oregano

1

–

2

TBSP unsalted butter

1/2 cup

dry white wine

1/2 cup

chicken or vegetable stock
---
Instructions
For the pasta, add all ingredients into a stand mixer fitted with the paddle attachment. Beat at level 2 for 30-60 seconds until ingredients are combined. If the mixture seems to dry, add another 1/2 tsp of water. Swap out the paddle for the dough hook attachment and mix on level 2 for an additional 2 minutes. Remove dough ball and knead by hand for another 1 – 2 minutes. Cut into 4 pieces and wrap in plastic, allowing to sit on the counter for 30 minutes.
While pasta rests, preheat oven to 350F. Toss both squash in salt, pepper and olive oil. Scatter on a baking sheet and roast for 30-35 minutes until tender. Place cherry tomatoes into a roasting dish tossed in salt, pepper and olive oil and allow to roast for 35-45 minutes until juices form.
In a sauté pan, add finely diced garlic and shallots. Drizzle with a small amount of olive oil and stir occasionally over medium heat until golden. Add butter and continue to stir until soft, adding herbs as you go. Deglaze with wine, continuing to stir. Reduce down and add chicken/veg stock, allow to simmer for 10 minutes, stirring occasionally. Add chopped kale and cover on low for 2-5 minutes until wilted.
Returning to pasta, either flattening dough discs using a rolling pin or your stand mixer pasta attachment. Cut pappardelle with a wooden cutting tool or knife. Noodles should be approx. 1 inch wide. Allow to dry on a rack before boiling in heavily salted water for 3-4 minutes, until tender.
Drain into a colander and rinse with cold water, toss in olive oil and then add to your saucepan, coating noodles well. Serve warm topped with roasted squash and tomatoes.