Creamy Mango Ice Cream Recipe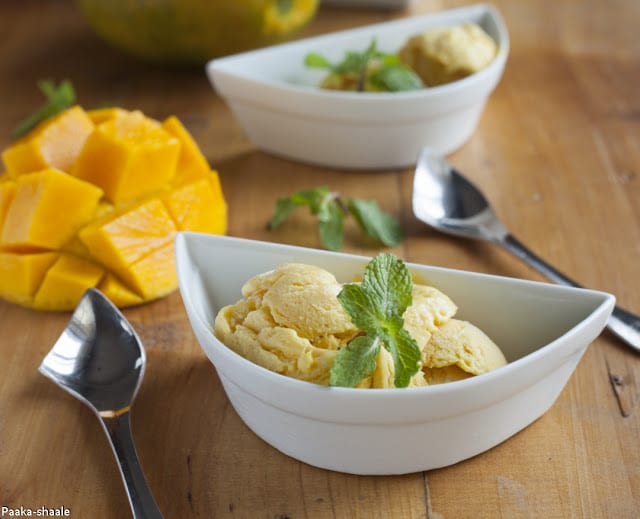 Although this ice cream is deceptively easy to make, the texture is super rich and creamy.
By Nandita Nataraj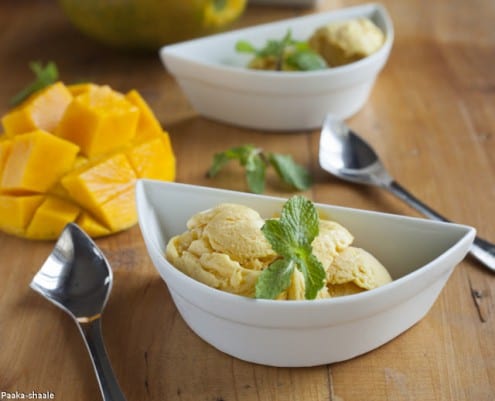 Right now, summer is in full swing in Tanzania and the produce of mangoes is in abundance. A few days back, my vegetable vendor got these extremely sweet smelling mangoes at my door step. I couldn't help but buy a dozen. Under ordinary circumstances, I wouldn't have made ice cream out of the mangoes. But Purvi had been asking for mango ice cream for a long time. She had been seeing this picture of Mango ice cream in one of Sanjeev Kapoor's recipe books. The recipe looked very easy and more over I had all the ingredients. So there I was making this ice cream.
See Also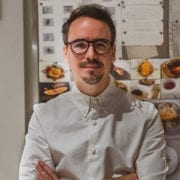 Although this ice cream is deceptively easy to make, the texture is rich and creamy. More like kulfi. There is something about this sweet scented aromatic fruit. It imparts a luscious texture to this frozen dessert. All you have to do is give this ice cream a lick and you will fall for this hook, line, and sinker!
Although this ice cream is deceptively easy to make, the texture is super rich and creamy.
Ingredients
Cream - 1 cup
Mango pulp - 1 cup
Milk powder - 1 cup
Sugar - 1 cup
Chilled milk - 1 cup
Corn flour - 1 tbsp.
Instructions
Blend all the ingredients in a blender till smooth. Pour the mixture in an airtight container. Cover with a cling film, place the lid and freeze the mixture for 2-3 hrs
Remove the ice cream to a blender and blend till smooth. Transfer the contents back to the air tight container and freeze for 5-6 hrs till completely set.
Scoop and serve immediately.
Notes
If the mango pulp is very sweet, reduce the amount of sugar. You can use a cup of any size. Just make sure to use the same cup to measure all the ingredients.
Nandita Nataraj
Nandita was born, bred and spread in India, but right now lives in Tanzania where her quest for simple and exotic pleasures of food led to the creation of the blog Paaka-Shaale. She believes that food is not just a means to feed a body. But it is also meant to appeal the mind and satiate the soul.