Natalie McLaury considers herself a bit of a hoarder when it comes to magazines. Never one to pass up a good deal on a subscription, it's to the point where she now finds herself receiving a magazine in the mail several times a week. Most of the time, she rips out pages of recipes but fails to actually create the recipe in her kitchen. Not anymore! Join Natalie as she cooks the magazines.
By Natalie McLaury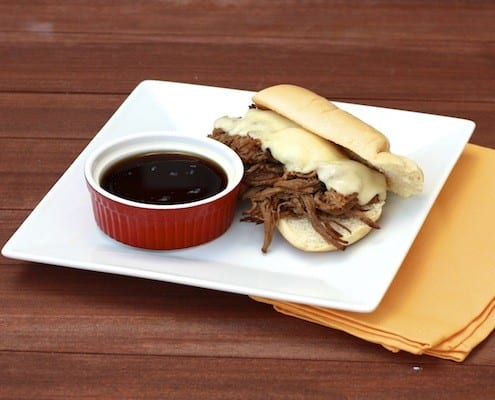 Have I mentioned that my husband Ryan and I are a one-car family? When we were first married, it was out of necessity, as we were paying loans and living on one income. Although we're out of debt and now working for the same company, we still haven't bought a second car. While it is occasionally inconvenient, the pros still outweigh the cons and I'm proud to think how much gas, insurance, and maintenance money we've saved over the past three and a half years! Because Ryan is in class two nights a week, we typically work late and then he drives me part of the way home. He then heads to class in the car and I hop on my bike to finish my commute. Save for dealing with the crazy rush hour drivers, I actually enjoy this break in my day before I head home to work on my own homework or blog posts!
Our travel arrangement has definitely made cooking dinner a little bit more interesting. We typically stick to leftovers on these nights to prevent too many stops for fast food. This French Dip recipe came in handy when I had no leftovers for Ryan to take. I stuck the roast in the slow cooker before we went to bed and by morning it was ready to be shredded! Even better, it made enough to feed us (and my brother!) for a few days!

Slow Cooker French Dip Sandwiches
Class french dip sandwiches, made in the slow cooker!
Ingredients
1 (3½ - 4 lb) boneless chuck roast, trimmed
½ cup soy sauce
1 beef bouillon cube (or substitute beef broth instead of water--I used a combo of broth and water)
1 bay leaf
3-4 peppercorns
1 tsp dried rosemary, crushed
1 tsp dried thyme
1 tsp garlic powder
French rolls, split
cheese, if desired (we used swiss)
Instructions
Place trimmed roast in slow cooker. In a separate bowl, mix soy sauce and next five ingredients. Pour over roast. Add water to slow cooker until roast is nearly covered.
Cook, covered, on low for 7 hours or until very tender. Remove roast and shred with a fork.
Place roast in rolls and top with cheese if desired. Serve with reserved broth for dipping.
Notes
from Southern Living Magazine
The meat itself is on the drier side—it is best served with the leftover broth (au jus) for dipping, and we topped our sandwiches with Swiss cheese. My brother said the leftovers he took to lunch one day were his best lunch all week! Regardless of how many cars you have, I know your schedule is likely just as busy…and you can't beat a meal like this one that does all of the cooking for you!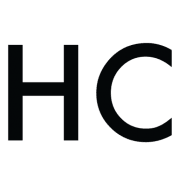 Natalie McLaury
Natalie McLaury is a St Louis based food writer with a passion for real food and experimenting in the kitchen. Her cooking ranges from healthy three course meals to decadent desserts, and she shares many of her food tips and recipes on her successful The Sweets Life blog . As an avid runner and fitness expert, she also gives the occasional tips on how to combine a serious interest in health with a sweet tooth.