Natalie McLaury considers herself a bit of a hoarder when it comes to magazines. Never one to pass up a good deal on a subscription, it's to the point where she now finds herself receiving a magazine in the mail several times a week. Most of the time, she rips out pages of recipes but fails to actually create the recipe in her kitchen. Not anymore! Join Natalie as she cooks the magazines.
By Natalie McLaury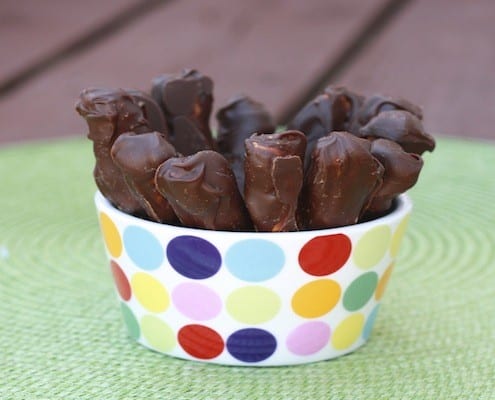 I'm debating whether this is even worthy of a true recipe post. Three ingredients?! Hey, if it's good enough for Cooking Light to call a recipe, it's good enough for me!
Sometimes the simplest recipes are the best, as these dipped pretzels have proven. Chocolate and peanut butter is already a well-loved combination. Add some honey wheat pretzels and you've got a sweet snack healthy enough to justify for an afternoon snack.
Peanut Butter and Chocolate Dipped Pretzels
Honey wheat pretzels dipped in a chocolate peanut butter mixture make for an easy, no bake treat!
Recipe Type:
appetizer, dessert, snack
Ingredients
4 oz semisweet chocolate, chopped
¼ cup creamy peanut butter
30 braided honey-wheat pretzels
Instructions
Line a baking sheet with parchment paper or wax paper and set aside.
Melt chocolate in a glass bowl in the microwave, heating in 30 second increments and stirring until smooth. Once smooth and melted, add peanut butter and stir until combined and smooth.
One pretzel at a time, dip pretzel into the chocolate peanut butter mixture, using a spoon or fork to wipe off excess chocolate if needed. Place dipped pretzel on prepared baking sheet. Repeat with remaining pretzels.
Once all pretzels have been dumped, place the baking sheet in the freezer for 20-30 minutes, until chocolate is set. Store pretzels in an airtight container in the fridge.
Notes
From Cooking Light December 2011
All you need are fifteen minutes to whip up a batch of these and you can enjoy them throughout the week. My peanut butter chocolate mixture dipped closer to 40 pretzels than the 30 it called for. Because these will last in your fridge or freezer, you might as well double the recipe…once these ran out I was definitely wishing for more!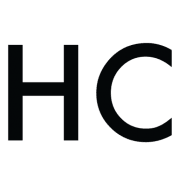 Natalie McLaury
Natalie McLaury is a St Louis based food writer with a passion for real food and experimenting in the kitchen. Her cooking ranges from healthy three course meals to decadent desserts, and she shares many of her food tips and recipes on her successful The Sweets Life blog . As an avid runner and fitness expert, she also gives the occasional tips on how to combine a serious interest in health with a sweet tooth.