Natalie McLaury considers herself a bit of a hoarder when it comes to magazines. Never one to pass up a good deal on a subscription, it's to the point where she now finds herself receiving a magazine in the mail several times a week. Most of the time, she rips out pages of recipes but fails to actually create the recipe in her kitchen. Not anymore! Join Natalie as she cooks the magazines.
By Natalie McLaury
It's fitting that this recipe comes from Real Simple magazine, as it is indeed real simple! Lucky for me, because the day we had this for dinner I was absolutely starving and in no mood to putz around in the kitchen! My only disappointment in this meal came when I opened the crisper drawer in my fridge only to find a rather sad looking bunch of cilantro. We used what we could of the herb, but I don't feel like we got a true taste of what the cilantro does to the taste and flavor of this main-dish salad. I plan to try it again, fresh cilantro included, soon. But if you don't like cilantro or don't have much on hand, I can attest that this salad was a win without it.
The dressing has a nice little kick from the crushed red pepper, but it's such a small amount that the flavor doesn't overwhelm with every bite. I haven't put raisins on salad in a long time (typically my salads include craisins), but I welcomed the slightly less sweet dried fruit. The various elements of the salad worked well together and both my husband Ryan and I were pleased with the outcome. Eaten with some crackers or whole-grain bread, this makes for a healthy, wholesome lunch or dinner!
Moroccan Chicken Salad with Carrots
from Real Simple March 2010
Ingredients:
-5 tbsp (75 ml) olive oil
-8 small chicken cutlets
-1 tsp (5 ml) ground cumin
-kosher salt & pepper
-3 tbsp (45 ml) lime juice
-1/4 tsp (1 ml) crushed red pepper
-5 oz. (125 g) baby spinach
-2 cups (300 g) cilantro leaves
-4 carrots, peeled into strips
-1/2 cup (75 g) raisins
Directions:
1. Heat 2 tbsp oil in a large skillet over medium-high heat. Season chicken with cumin, 1/2 tsp salt, and 1/4 tsp black pepper. Cook chicken in batches until golden brown and cooked through (approximately 2 minutes per side). Remove from skillet and cut into strips.
2. Whisk together lime juice, red pepper, 3 tbsp oil, and 1/2 tsp salt in a small bowl.
3. Toss chicken, spinach, cilantro, carrots, and raisins with the dressing in a large bowl. Divide amongst plates.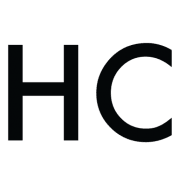 Natalie McLaury
Natalie McLaury is a St Louis based food writer with a passion for real food and experimenting in the kitchen. Her cooking ranges from healthy three course meals to decadent desserts, and she shares many of her food tips and recipes on her successful The Sweets Life blog . As an avid runner and fitness expert, she also gives the occasional tips on how to combine a serious interest in health with a sweet tooth.