A delicious treat for all seasons, and easy to make on a sweet-tooth's whim.
By Tamara Novakovic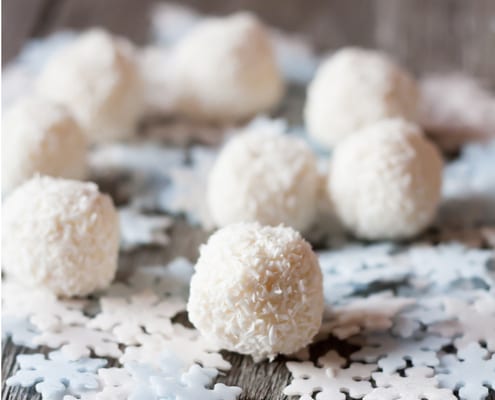 Coconut and White Chocolate Truffles
Truffles are always an easy and delicious treat.
Ingredients
7.9 oz (225 g) white chocolate
¼ cup (60 ml) heavy cream
¼ tsp cinnamon
2.1 oz (60 g) coconut flour
Instructions
Heat cream until it boils and remove from heat. Add chopped white chocolate and stir until it melts. Add cinnamon and coconut flour.
Let cool completely and roll into balls. Roll truffles into shredded coconut.