Chocolate Chip Cookie Butter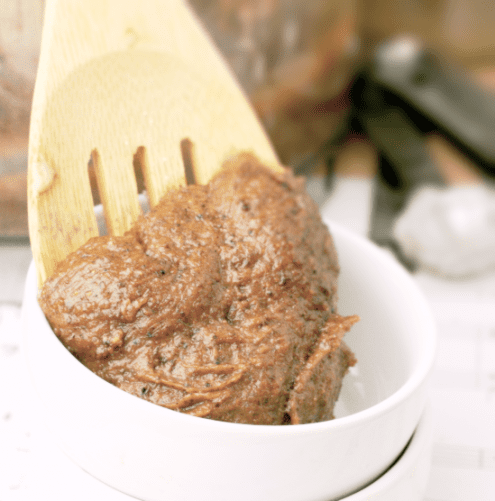 Let the almond butter and the cookie get to know each other, add bit of sweetener, vanilla and salt to the party, and let your tongue mingle with the blade of the processor.
By Kelly Morisson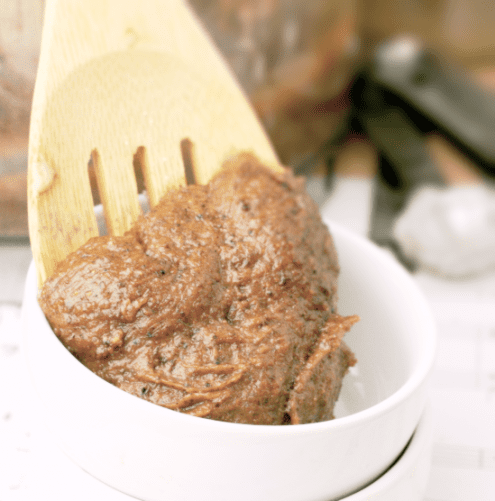 Now. Homemade cookie butter. Let's do this.
Because almonds are amazingful with their taste and their health properties and their ability to make you fly and walk on water or something of that nature, we're going to utilize their amazingfullness here. Spellcheck can't even handle its excitement.

Chocolate Chip Cookie Butter
Let the almond butter and the cookie get to know each other, add bit of sweetener, vanilla and salt to the party, and let your tongue mingle with the blade of the processor.
Ingredients
1 cup raw almonds
1 cup crushed chocolate chip cookies (I use Chocolate Chip Olive Oil Cookies)
¼ cup unsweetened almond milk
¼ teaspoon vanilla extract
pinch salt
sweetener to taste (I use 2 teaspoons erythritol)
Instructions
Add the raw almond to the bowl of a food processor. Turn the food processor on and let it process the nuts until they become creamy and butter-like, approximately 12 minutes, stopping to scrape down the bowl as needed.
Once you have achieved almond buttery goodness, add in the crushed chocolate chips and let process until completely incorporated, about 3 minutes. Now add in the unsweetened almond milk, vanilla extract, and salt, and process until incorporated and smooth. Sweeten to taste.
Kept in an airtight container in the fridge, this cookie butter should last for about a week. Spread on toast, scoop onto oatmeal, eat with a spoon, but most importantly, devour.
Notes
You may use any chocolate chip cookies you want, but I use Chocolate Chip Olive Oil Cookies. You may substitute unsalted dry roasted almond for the raw almonds. I'm not ure how any other nuts would work in this recipe as I have not tried them. You may substitute any milk for the unsweetened almond milk. I store the cookie butter in a jar in the fridge, but any airtight container in the fridge should work just fine. The cookie butter should keep for about a week.
Kelly Morrison
At the age of thirteen, Kelly Morrison founded Foodie Fiasco, a popular healthy recipe website that provides the ultimate guide to having it all: happiness, decadence, and loose pants. Five years later, she currently resides in West Hollywood, CA, where she spends her days developing recipes, photographing food and her cats, and writing bios in the third person.