Chicken Stuffed With Olives And Cheddar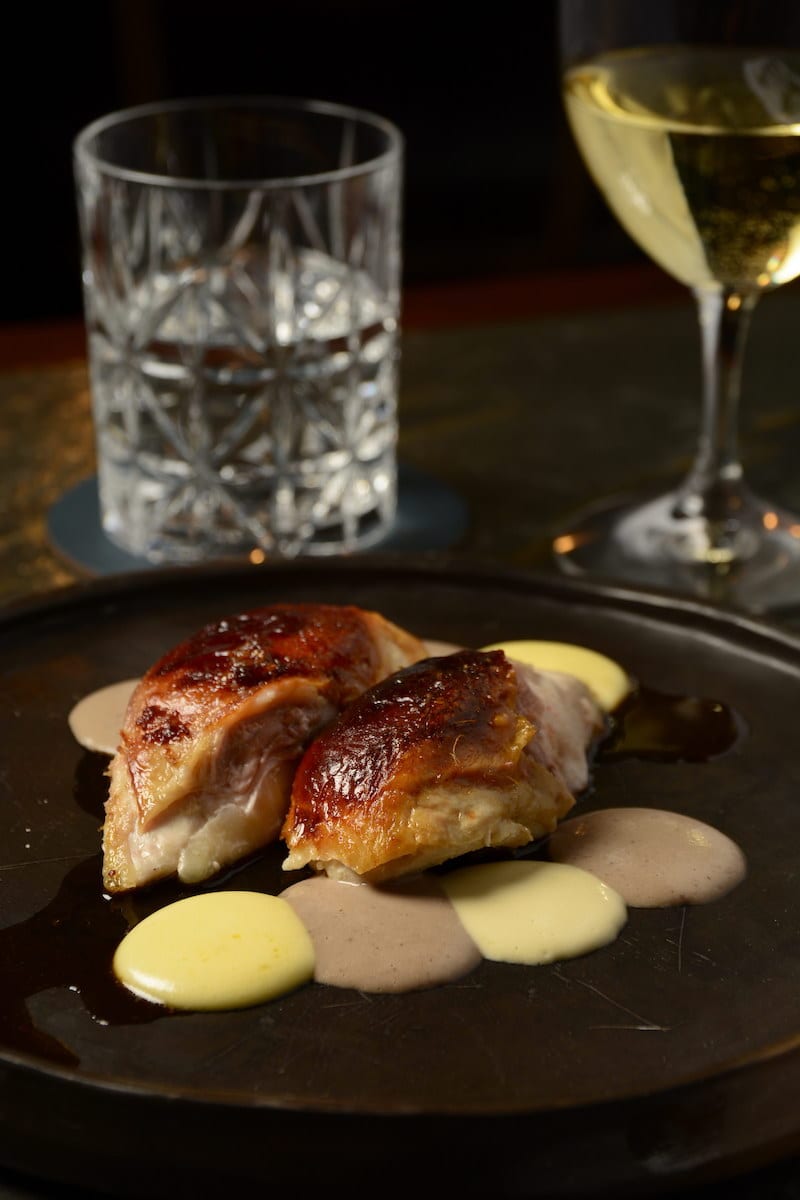 Pollo al spiedo relleno a las dos salsas de oliva con salsa de cheddar
By Chef Facundo Keleman of Mengano, Buenos Aires – Argentina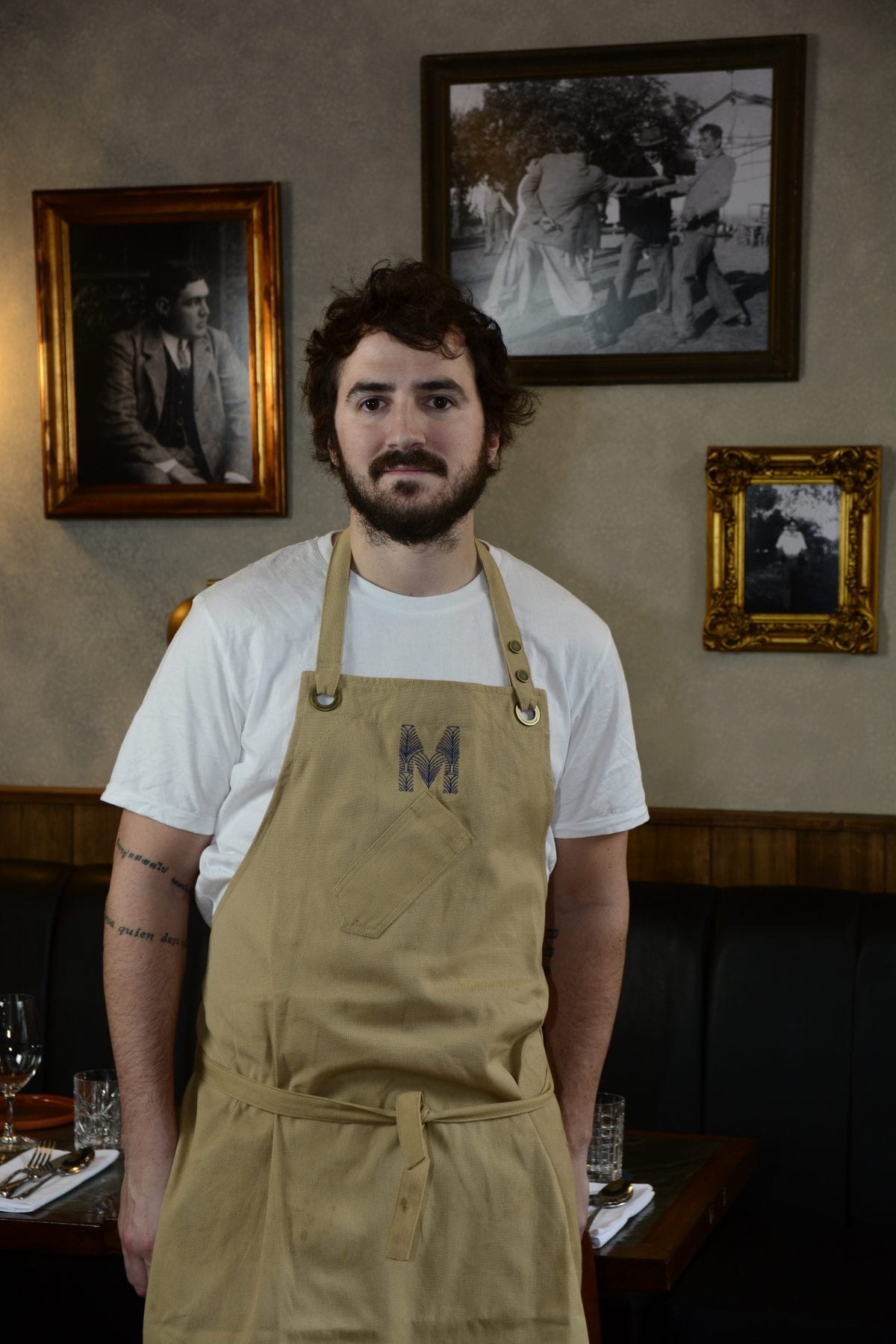 2 chickens
3 Chicken carcases
100 ml of white wine
1 onion
1 leek
1 carrot
6 cloves of garlic
Black pepper c / n
2 leaves of Laurel
250 grs of leberwurst (can be bought but ours is homemade)
250 grs butter
500 grs of brioche bread
750 cms3 of cream
200 grs of green olives
200 grs of black olive
100 grs of cheddar cheese
METHOD:
In the oven, brown the chicken carcasses.
Deglaze the plates with white wine and scrape the bottom. Brown the chopped onion, carrot and leeks in the pan. Add chopped garlic, pepper and bay leaf. Add white wine and shaved bottom. Once the wine has evaporated, add water to cover the casings. Let reduce until it tastes, between 8 and 14 hours and sift.
For the stuffing of the chickens, process the brioche bread with the leberwurst and butter and arrange in a sleeve. Pass the finger between the skin and the breast so that they detach and distribute the filling evenly. Put in a hot oven for 1hr 30 minutes.
Meanwhile, heat the cream divided into 3 different bowls. Grind one with green olives, another with black olives and another with grated cheddar. Sift them.
Emplatado: Serve points of the hot creams on the sides. Put bottom in the middle and the boned breasts in the center. With the rest of the chicken you can make a salad.
Michelle Tchea
Michelle Tchea is a 4-time bestselling author. Her books include, Building a Perfect Meal, My Little SoHo Kitchen, Signature Dishes (Australia's Best) and Chefs Collective. Her work can be found in other leading luxury travel and food magazines including Travel+Leisure Asia, SMILE, NUVO Magazine and The Telegraph