Candied Clementine Peel Dessert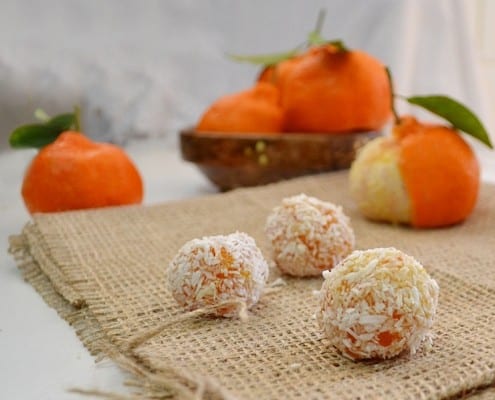 This candied clementine peel dessert is one of many candied orange and citrus peel recipes that Sawsan Abu Farha makes in the winter.
By Sawsan Abu Farha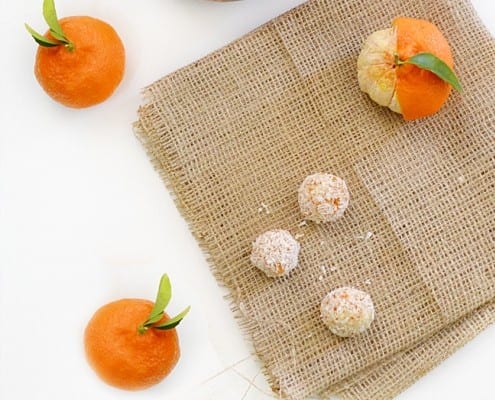 I love citrus fruit, I think it all started when we were kids and we would go visit my grandmother and grandfather in Jenine. My grandparents had a two-story house and we usually stayed in the second floor when we visited. My favorite part of the house was the balcony, it provided a breath-taking view of orange orchards that stretched as far as the eye can see. It was sheer joy to wake up in the morning, open the window and allow the first rays of sunlight to wash over you carrying with them a smell I will never forget, the smell of orange blossoms.In early morning and late afternoon the breeze carried over the scent of those pearly white blossoms and whenever I smell it now, it brings back fond memories of days spent playing between the trees, climbing, looking for bird nests and hours spent in treasure hunts in a sea of leaves, trees and oranges.
Candied clementine peel dessert balls are one of many candied orange and citrus peel recipes that my mum makes in the winter. The recipe couldn't be simpler yet it really lets that citrus fragrant flavor of the clementines shine. You don't have to make these into balls, you can use the same recipe as preserves to serve with scones or fill a cake or even to stuff cookies. I love them as these little dessert balls,they are a great way to satisfy a sweet craving because the flavors are so intense you don't need more than one or two. They make wonderful gifts,  you can serve them at parties and they keep in the fridge for a very long time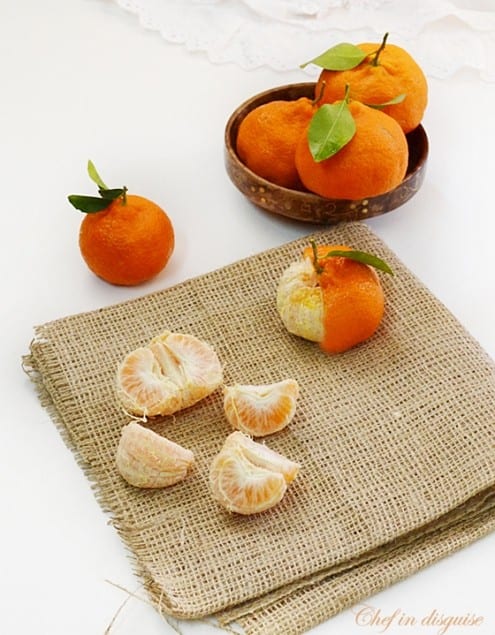 Candied Clementine Peel Dessert
This candied clementine peel dessert is one of many candied orange and citrus peel recipes that Sawsan Abu Farha makes in the winter.
Ingredients
Clementine orange peel
sugar
lemon juice
Instructions
Soak your orange peel in water for two days, changing the water once or twice every day
In the food processor pulse the orange peel until it is the size of lentils or a little finer
For each cup of ground orange peel add 1 cup of sugar if you plan on storing these for a long time . I use ½ to ⅔ of a cup and keep them in the fridge.
In a pot cook the orange peel and sugar with the juice of half a lemon until the orange peel is translucent and the mix thickens
Take off the heat and allow to cool completely
Roll about a heaped teaspoon of the mix between your hands to form a ball.
Roll the balls in shredded coconut or ground pistachio or ground almonds.
You can also dip these clementine orange dessert balls in chocolate if you want to take them to a whole new level
Sawsan Abu Farha
Passionate food explorer Sawsan Abu Farha lives in Jordan and enjoys mixing east and west in her kitchen aiming to get the best of both worlds.Juggling work, motherhood, blogging and a passion for food and food photography, she shares her journey in her blog "Chef in disguise".