Coffee mornings for charity have had a steady presence in the UK but lately the use of cake to raise money for charity or to help a good cause has hit an all time high.
By Nikki Vivian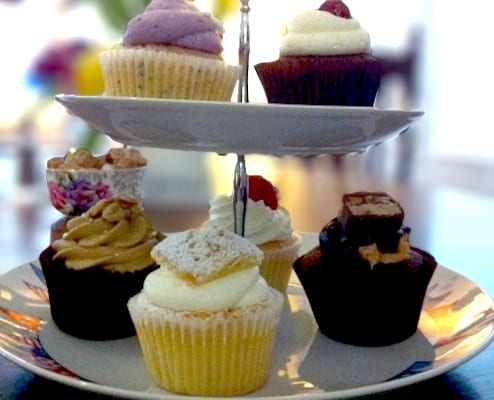 Cake has always been popular and has traditionally been a good way of bringing people together for a celebration. Coffee mornings for charity have had a steady presence but lately the use of cake to raise money for charity or to help a good cause has hit an all time high.
In 2011, the market for home baking in the UK had an estimated value of £576 million and sales of bakeware had more than doubled since previous years. This craze in home baking has naturally paved the way for cake to be the new way to help a good cause.
With the hype surrounding the BBC's 'Great British Bake Off'  it is no wonder that low-key baking competitions and even high brow occasions have risen up to become the trendy way to make money for charity or to bring a community together. In the past 3 months alone, I have judged in two community bake offs and one charity bake off.
With the Celebrations surrounding the Queen's Jubilee weekend, charity tea parties were in abundance and what a great way of sharing in the spirit of things as well as making money for a great cause. Marie Curie have championed their 'Blooming Great Tea Party' and encouraged people all over the country to hold their own tea parties under the theme while many others are doing their own thing with the proceeds going to a charity of their choice.
Kate McIntyre, owner of 10 Maryport Cafe in Cardiff, South Wales is planned her own Blooming Great Tea Party at her premises to attract people from the local community on the Jubilee Bank Holiday and to raise money for Marie Curie Cancer Care. Kate says;
' I have wanted to help out a good cause and now that I have established my business I am in a position to do so'.
Along with baking contests and coffee mornings, some other novel ways of using cake to help a good cause have made themselves known. Free Cakes For Kids UK is a not for profit community service that helps economically or socially disadvantaged families provide a birthday cake for their child when they would otherwise find it difficult to do so.
They have a team of volunteer bakers who respond to individual requests as and when they arrive.  They bake in their own homes and will deliver the cake just in time for the child's birthday.  The service is completely free and links in with other community projects, charities and organisations that can make referrals.
It appears this new trend is here to stay, for the time being at least with a new series of the Great British Bake Off set to hit our screens in the UK this year. I for one can't think of a better way to enjoy guilt free cake!
Nikki Vivian
Nikki is a food blogger from the UK and founder of food review website yourlastmouthful.com. Having travelled extensively, Nikki is passionate about discovering food from across the globe. Currently living in South Wales, she makes it her business to sample the best local produce and offerings from local independent food businesses.