Buttermilk adds a slight tang and fluffy texture to this cake, and lemon zest adds a floral aroma.
By Laura Kasavan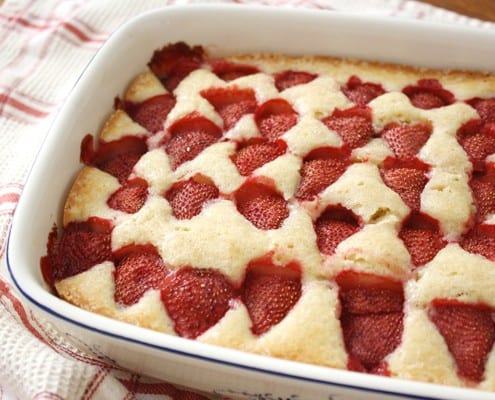 Devouring fresh strawberries is one of my favorite summer pastimes. I love to eat them sliced on granola for breakfast, or over vanilla ice cream with a splash of fruity balsamic vinegar. A favorite new way to enjoy them is baked in this simple yet delicious strawberry cake – as it cools, the cake fills the kitchen with the intoxicating aroma of a strawberry stand.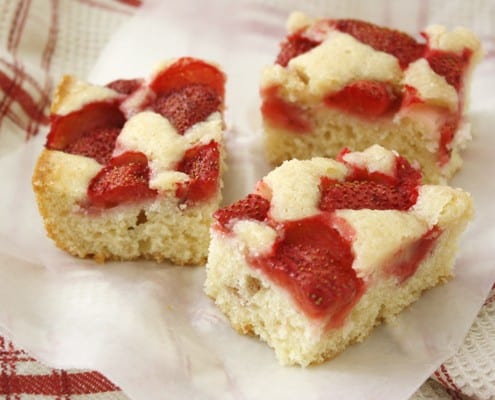 See Also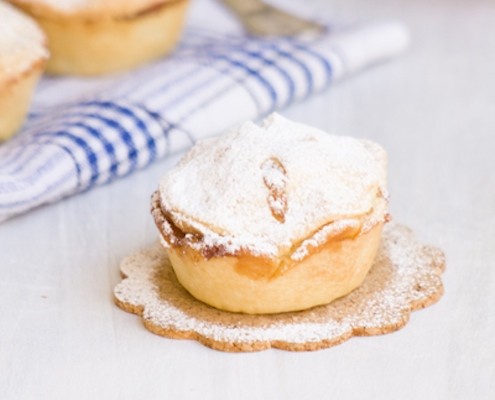 Buttermilk adds a slight tang and fluffy texture to the cake, and lemon zest adds a floral aroma. Baking this cake in a rectangular baking dish makes it an easy sweet to cut into squares and serve a group.
Buttermilk Strawberry Cake
A simple, golden cake perfumed with fresh strawberries and lemon zest.
Ingredients
1½ cups (50 g) all-purpose flour
½ teaspoon baking powder
¼ teaspoon baking soda
¼ teaspoon salt
6 tablespoons (85 g) unsalted butter, softened at room temperature
¾ cup (144 g) granulated sugar
Zest of 1 lemon
1 large egg
1 teaspoon vanilla extract
½ cup (0.12 l) low-fat buttermilk
1 pound (450 g) strawberries, hulled and halved
1 tablespoon turbinado (raw) sugar
Instructions
Preheat oven to 350°F (180°C and spray an 11 x 7-inch (2 quart) baking dish with nonstick spray.
Whisk together flour, baking powder, baking soda, and salt in a medium bowl.
Beat butter, sugar, and lemon zest in a large mixer bowl on medium speed until pale and fluffy. Reduce speed to medium-low and add egg and vanilla; beat well.
Reduce speed to low and add half of flour mixture, beating just to combine. Add buttermilk, then finish with remaining flour mixture.
Pour batter into prepared baking dish; smooth top with an offset spatula. Arrange strawberries on top of batter in a single layer with cut sides down and sprinkle with turbinado sugar.
Bake for 10 minutes, then reduce oven temperature to 325°F (160°C) and bake until cake is golden and a toothpick inserted in the center comes out clean, about 35 minutes.
Cool in pan on a wire rack before cutting into squares. Store leftovers loosely covered at room temperature up to 2 days.
Nutrition Information
Serve Size:
1 piece
Calories:
140
Carbs:
22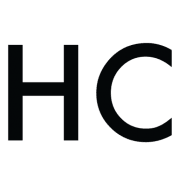 Laura Kasavan
Laura Kasavan is a California-based writer and author of the baking blog Tutti Dolci - All Sweets. She has a passion for seasonal baking and often features locally-grown ingredients in her recipes. She strives to create flavorful sweets with reasonable nutritional profiles, and believes dessert can be savored every day.