Buttermilk Muffins with Apples and Cinnamon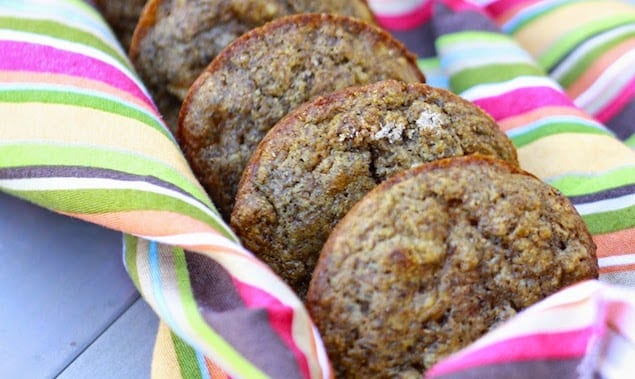 These "everyday" apple muffins are anything but ordinary and are still hearty enough to have for breakfast or for a snack. They are light and fluffy, with just enough crunch from the apples and walnuts and spice from the cinnamon.
By Natalie McLaury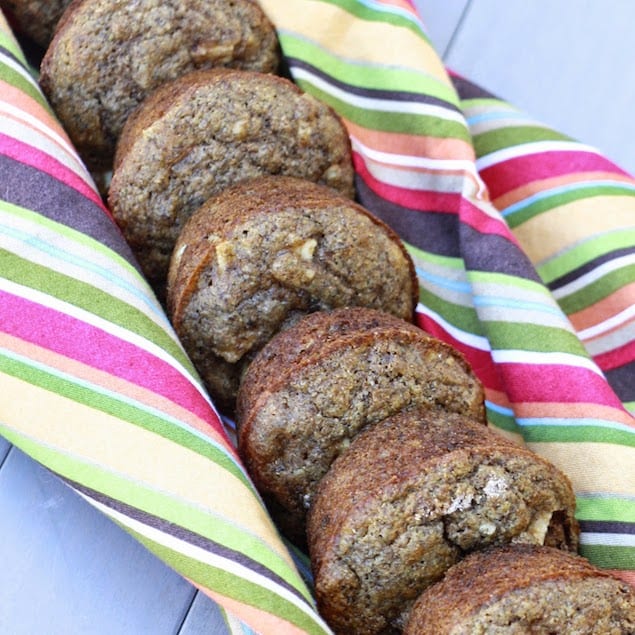 I made these a few weeks ago, when I decided it was high time to kick off my fall baking. I had a Granny Smith apple on hand and with only one apple, pie or apple crisp was out of the question, so muffins it was!
If I'm making "everyday" muffins that I'm not planning to share with friends or guests, I try to err on the side of healthy. For these, I reduced the sugar, used whole wheat flour, and added some flaxseed. I figured they'd be good–aren't all muffins?–but I didn't expect them to wow me. Guess what? They wowed me!
These apple muffins are light and fluffy, with just enough crunch from the apples and walnuts and spice from the cinnamon. I froze my entire batch and would throw a few into my lunchbox to enjoy, thawed the next day, at work. These might be "everyday, healthyish" muffins, but don't let that keep you from sharing these…although I totally understand if you don't want to!

Buttermilk Muffins with Apples and Cinnamon
"Everyday" muffins that are anything but ordinary and are still hearty enough for breakfast. Fluffy with a crunch from the apples and walnuts.
Ingredients
cooking spray
1 medium Granny Smith apple, peeled, cored, and diced
½ cup granulated sugar
1½ cups whole-wheat flour
½ cup ground flaxseed
2 tsp baking soda
½ tsp salt
½ tsp cinnamon
¼ cup chopped walnuts, toasted
2 large eggs
1 cup buttermilk, at room temperature
½ cup unsalted butter, melted
Instructions
Preheat oven to 400F. Spray a muffin tin with cooking spray and set aside.
Whisk together sugar, flour, baking soda, salt, and cinnamon in a medium bowl. In a separate bowl, whisk together eggs, buttermilk, and butter. Gently fold the buttermilk into the flour mixture, just until combined. Fold in the apples and the walnuts.
Divide batter among the muffin cups, filling about ¾ths of the way full. Bake muffins for 16-18 minutes, until browning around edges and springing back when touched. Allow to cool for 5 minutes before transferring out of the muffin tin and onto a wire rack to cool completely.
Natalie McLaury
Natalie McLaury is a St Louis based food writer with a passion for real food and experimenting in the kitchen. Her cooking ranges from healthy three course meals to decadent desserts, and she shares many of her food tips and recipes on her successful The Sweets Life blog . As an avid runner and fitness expert, she also gives the occasional tips on how to combine a serious interest in health with a sweet tooth.