The only place to find the complex-tasting coffee of the Vanuatu islands is in Providence, Rhode Island. Stop by for a unique, life-changing cup.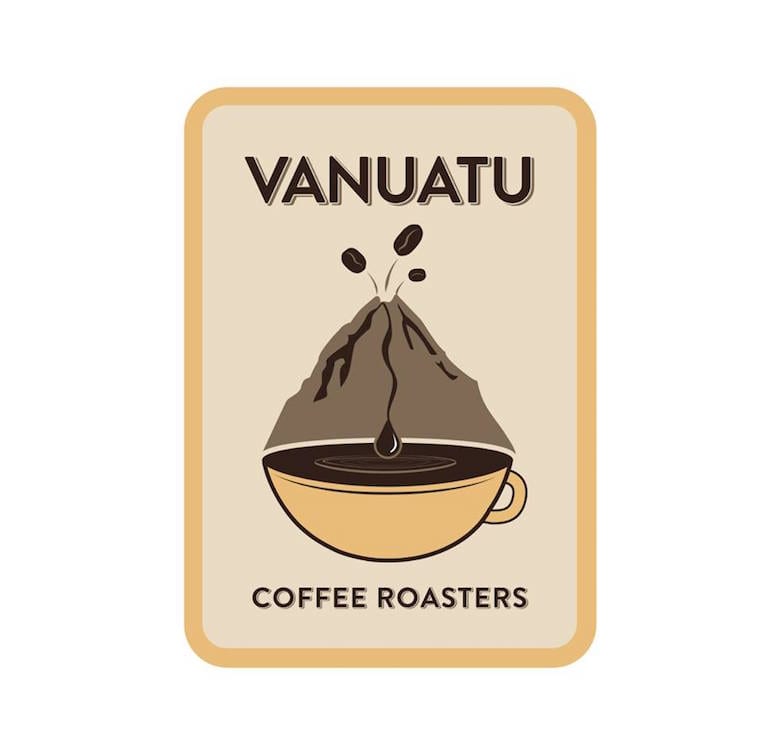 Located in the Federal Hill district of Providence, Rhode Island, between iconic Italian businesses sits a new coffee shop, Vanuatu Coffee Roasters, that boasts of roasting beans that are better than fair trade and brewing cups of caffeine that will change your life. So what's the big deal?
Former software engineer turned coffee entrepreneur, Jimmy Lappin discovered the unique coffee beans during his travels to The Republic of Vanuatu on the lush island of Tanna. After tasting a sip of the brew from one of the locals, he was hooked. Bringing beans back with him to San Fransisco to roast on his own, Jimmy was eventually convinced by his sister Martha to return to his hometown of Providence to share his passion and open a coffee shop with her.
Working as a cooperative with the farmers of the island, Jimmy and Martha are hoping not only to help the islanders preserve their way of life, but also to introduce, what they believe to be the best coffee to the common coffee drinker in the US. By cutting out the many middle men that come with fair trade coffee organizations the people of Vanuatu are benefitting as Jimmy works directly with the co-op of growers on the island. Jimmy is convinced that all it takes is one sip to convert a person to the amazing coffee of Vanuatu, and after our first taste we would have to agree.
"Great coffee is available to the masses! You don't have to drink the "dishwasher" water or the over-roasted products of corporate giants! And it doesn't have to cost you an arm and a leg! Vanuatu Coffee Roasters is all about growing, roasting and serving quality gourmet coffee at prices you'll find in any corner cafe in Rhode Island."
The Rhode Island coffee culture has always been an important constant, one example, their regional coffee milk. However, in recent years it has continued to grow and showcase more of the hip, small batch roasting that you would more commonly find in Brooklyn. Part of Jimmy's dream is to continue this growth towards quality coffee and bring his love for well made coffee to the people of Providence.
"Growing up in Rhode Island, coffee was entrenched in the culture. From coffee syrup to coffee ice cream, it was virtually impossible for coffee NOT to touch your life here. During my 25 years in San Francisco I learned much about the culture of artisan coffee, but it was truly difficult to convey the coffee craziness of Rhode Island to the SF locals. And while that scene in San Fran can be quite "uppity", I did learn to appreciate the amazing offerings artisan roasters were bringing to the area. What I am enjoying most now is educating people about what great coffee really is, and pricing that coffee for the Rhode Island wallet."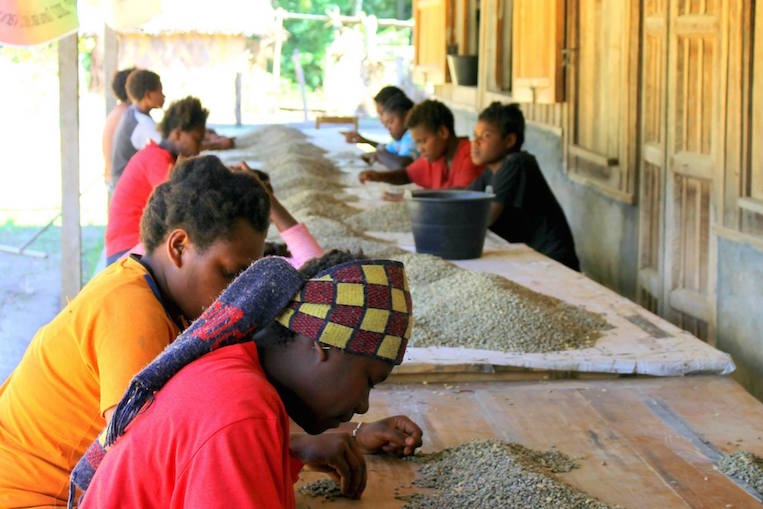 Image from Vanuatu Coffee Roasters
Working with the natives of Vanuatu, specifically on the island of Tanna, Jimmy continues to visit each year to meet with the people growing the intriguing coffee. Most coffee shops are not able to say that they have met and formed a bond with the growers of their beans. However, Jimmy is proud to say that Vanuatu Coffee Roasters are involved in and think about the whole coffee process from "seedling to cup".
"Did we set out to change the Rhode Island coffee scene? ABSOLUTELY!!! The concept of coffee "from seedling to cup" is something that Rhode Island has never seen. As a grower, I cannot convey the pride I have in our beans. From negotiating land use with chiefs over psychedelic kava, to surveying the land, to planting seedlings, to working with our farmers during harvest, this experience has been so positive, and it shows in our product and in our great relationships with our customers."

During our visit to Providence, we of course had to try the "Rhody", a cold brew coffee milk that is unique to Rhode Island and of course made with the one-of-a-kind Vanuatu coffee beans. Also being Jimmy's favorite way to drink the roasted beans, he was eager to not only hear our thoughts, but see our reactions. After the first sip, our eyes lit up as the cold brew coursed through us. There was no overpowering bitterness, but instead a plethora of complex flavors to create a unique profile of subtle tastes in one coherent cup.
At this time, Vanuatu Coffee Roasters are the only source of these unique beans in the US. The next time you are in Providence, be sure to stop by Federal Hill for a taste of authentic Italian food and a cup of the best coffee of your life.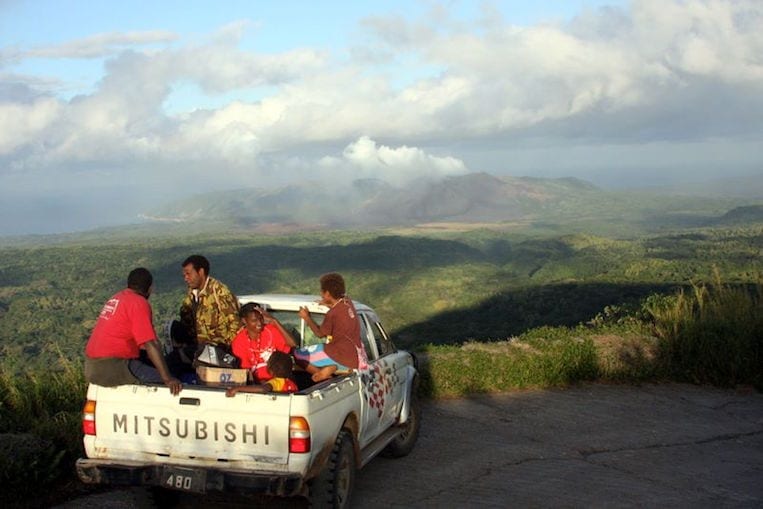 Image from Vanuatu Coffee Roasters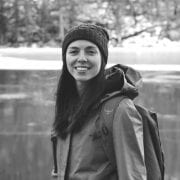 Annelise McAuliffe
Mandatory family outings to the Detroit farmers' market and nightly home-cooked meals cultivated Annelise's respect and curiosity for food. A graduate of The Culinary Institute of America, she spends her free time in New York City recipe testing, eating breakfast all day, and dreaming up international culinary adventures.