New popcorn flavor alert! Hot toddy and caramel popcorn meet to create this unforgettable and cozy hot toddy caramel popcorn. Is there anything better than a boozy cocktail-inspired caramel popcorn?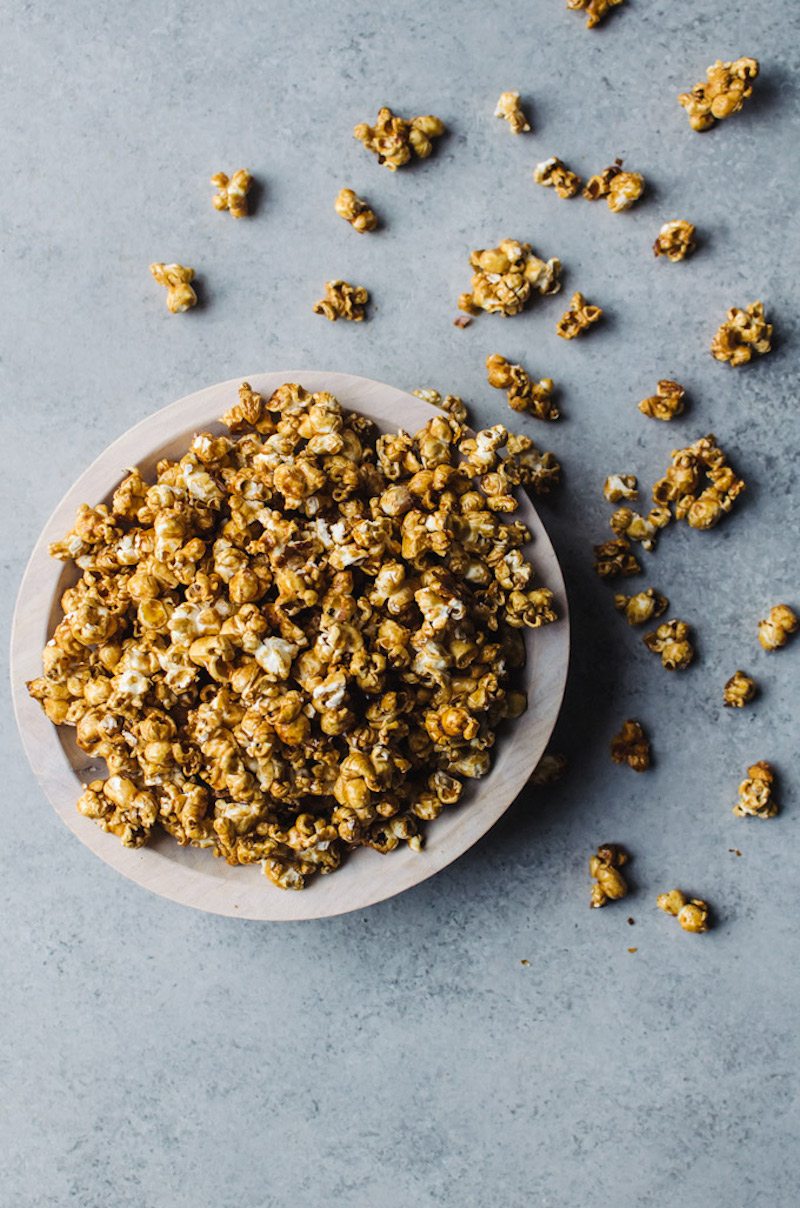 I'm sure you can't wait to read on about hot toddys, caramel popcorn, and a little bakery/bar in New York.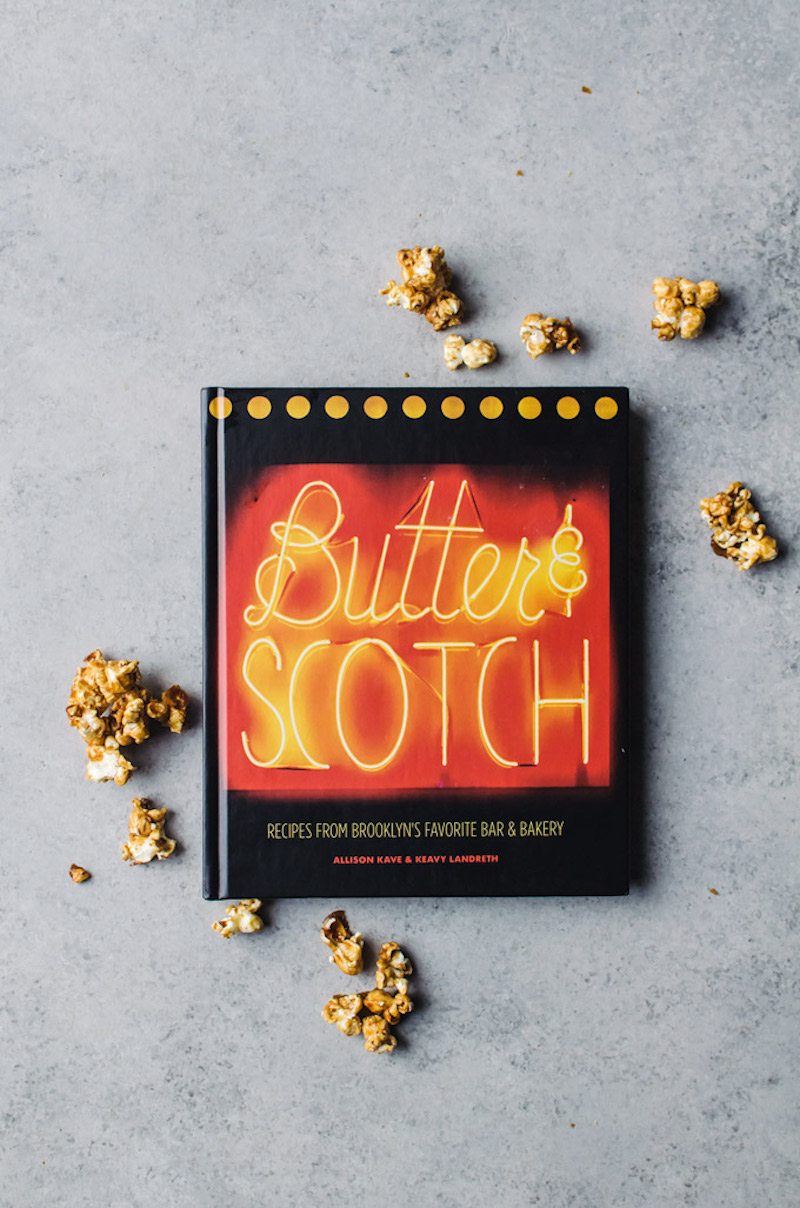 One book I recently was most excited about was Butter & Scotch. Butter & Scotch is actually a bar and bakery. Yes, you read that right. A bar and bakery. They are in Brooklyn, NY anddddd they even have an online shop and can deliver within the U.S. Sadly, you can't order cocktails to be delivered. I checked.
Anyway, they have an incredible bar, and desserts that are rich, decadent, and often very boozy. Their cookbook is a definite reflection of that. They share a lot of their signature drinks, plus a few extras. They also include cocktail and dessert pairings and many of their desserts are directly influenced by their best cocktails. I mean, a negroni pie? Mind freaking blown. They also have a selection of caramel popcorn flavors that are cocktail-inspired. The one that drew me in the most was the hot toddy caramel popcorn. I've been obsessed with hot toddys for a couple of years and eating hot toddy caramel popcorn is the best thing I have ever done.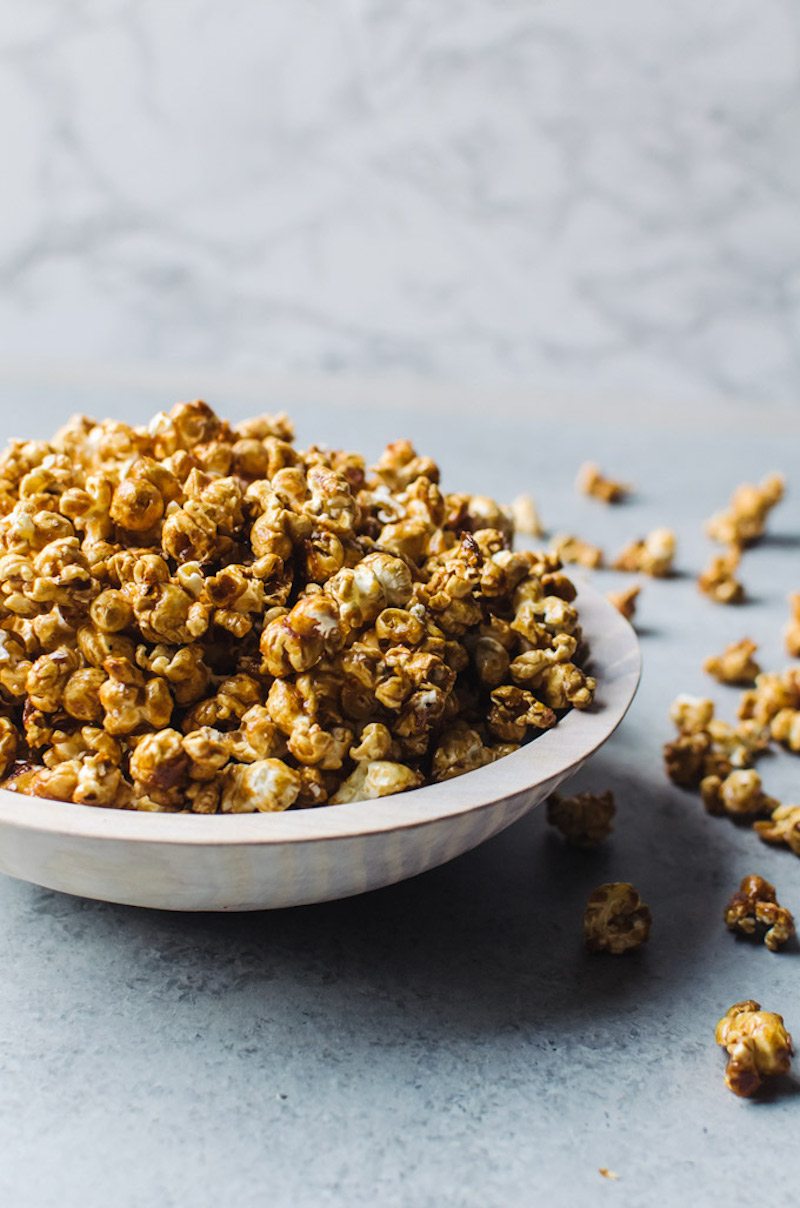 The flavors are so warm and inviting. It isn't overpowered by the taste of bourbon. Instead it plays nicely with the honey and spices. I was most surprised by the saltiness. It isn't labeled as a salted caramel, but it certainly is. I love that it adds more depth and the salty sweetness makes it so irresistible.
If you are into delicious cocktails and cocktail inspired desserts, I don't think there is a book that you will love more that Butter & Scotch.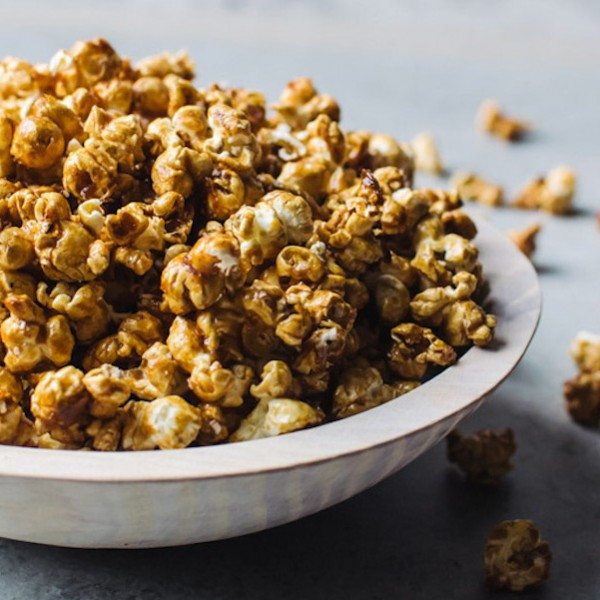 Amanda Powell
Ingredients
1

cup

granulated sugar

½

cup

1 stick unsalted butter

¼

cup

honey

¼

teaspoon

baking soda

3

tablespoons

bourbon

zest of one lemon

2

teaspoons

kosher salt

1½

teaspoons

ground cinnamon

14

cups

popped popcorn
Instructions
Preheat the oven to 325 degrees F. Grease two baking sheets.

Add the sugar, butter, and honey together in a very large, heavy pot. Stir until the butter is melted and the ingredients are well mixed together..

Cook without stirring, until the mixture is a medium amber color. You can clean away any sugar crystals on the side of the pot with a wet pastry brush. Once it reaches the amber color, immediately remove from heat.

Whisk in the baking soda, then immediately whisk in the bourbon, lemon zest, salt, and cinnamon. Stir well, but carefully as the mixture will bubble and sputter a lot. Sometimes I like to wear an oven mitt on my stirring hand for extra protection.

Add in the popcorn, mixing well to evenly distribute the caramel onto the popcorn. I recommend using two heatproof spatulas to do the job.

Spread the popcorn on both baking sheets in a single layer. Bake for 20 minutes, stirring every 10 minutes.

Store in an airtight bag for up to five weeks.
Amanda Powell
Amanda is a self-taught baker and photographer. Her passion for food began when she started college in London and was able to experience authentic food from across Europe. She loves being in the kitchen with her daughter and developing her skills in the kitchen.