PARTNER POST: Sip through the holiday season with easy cocktails and drinks that can be made in a flash with merriest berry – blueberries.
Let this blueberry ginger hot toddy warm your hands and your entire body on the way down. Its honey, lemon, ginger, and blueberries to ward off a winter cold, plus there's a splash of bourbon to keep things festive.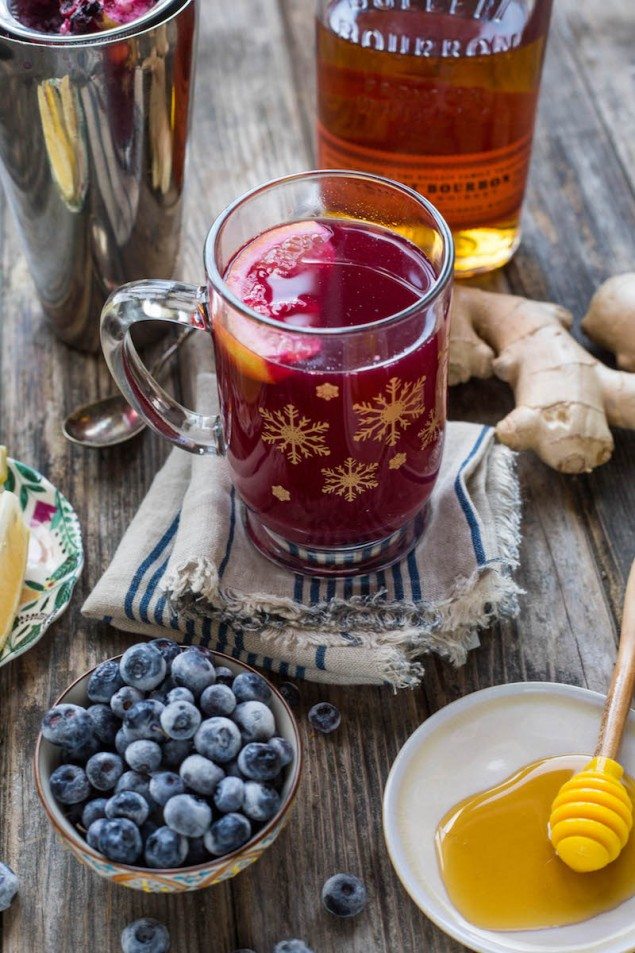 There's always a strange adjustment period that happens around this time every year. Even though the days gradually start getting shorter in June, this whole dark at 4pm business always seems to come out of nowhere. I feel like just yesterday I was putzing around in the garden until 9pm and now I suddenly find myself rushing to take pictures of our dinner at 3:00 because the sun is starting to set. It requires a major shift in mindset that is only now starting to set in.
In just a few days we'll transform the house into a winter wonderland, adorned with decorations that only make contextual sense one month out of the year. We'll drag a big tree inside and spend the next ~25 days trying to remember to water it. We'll start to think about buying things for everyone but ourselves for once. Morning smoothies get replaced with heavily buttered toast. And when it comes to our evening cocktails, we'll swap out crisp white wines and bubbly spritzers for something a little more satisfying.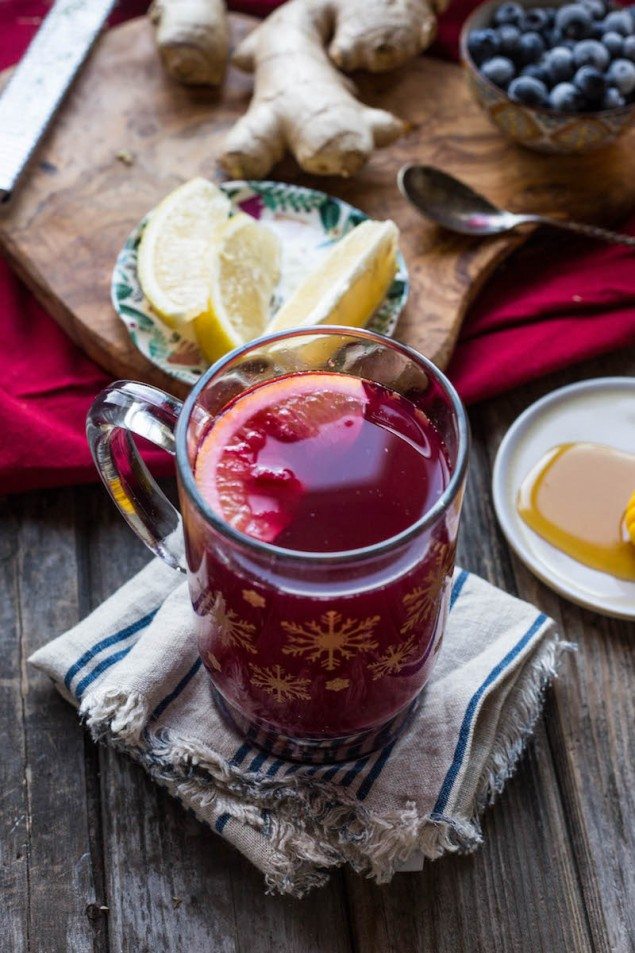 Warm cocktails are somewhat of a new thing for me. I've always enjoyed a little nip in my coffee (after dinner, of course), but mulled wines, hot ciders and the like were never really in my wheelhouse. This year, however, all that's changed. Getting older is funny that way. Just when you think you know what you like, it up and changes out of nowhere. Hot toddies, in particular, have become my favorite way to drink up winter. They feel so nice going down and also manage to convince me that I'm hydrating at the same time.
A classic hot toddy made with honey, lemon, hot water and whiskey is always a solid move when the weather starts getting that familiar nip in the air. As for this toddy, it's a bit more special, making it most appropriate for the holidays. Spicy ginger and sweet, tangy blueberries give this otherwise simple libation a very welcome twist.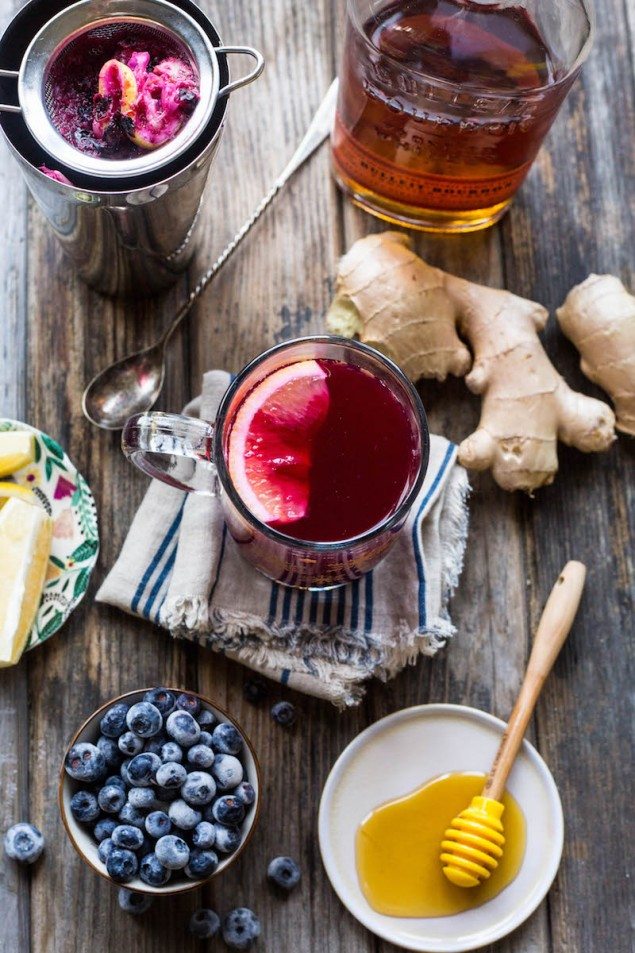 If you don't have a freezer packed full of frozen-from-summer blueberries like I do, not to worry. Fresh blueberries are available for purchase year round thanks to our friends in South America. What a time to be alive!
This drink couldn't be more perfect for the cold winter months ahead. It warms your hands, your throat and your tummy all at the same time. Plus, it's loaded with nutrition to ward off colds and keep you healthy as a horse all season long. Honey, lemon and ginger are all natural immune boosters, and blueberries are packed with vitamin C and antioxidants to help keep all the bad bugs at bay. And if you happen to come down with a little tickle, this is just the thing you want to be sipping on. The bourbon is merely a bonus.
See Also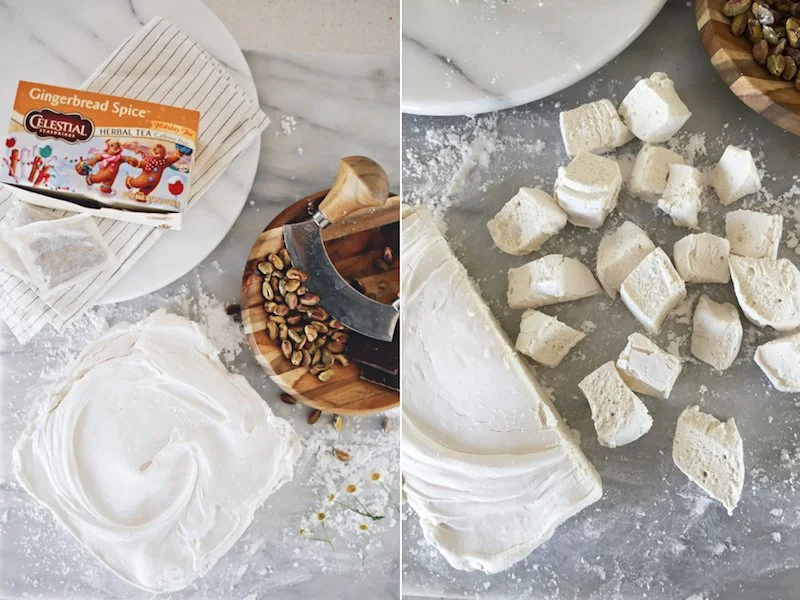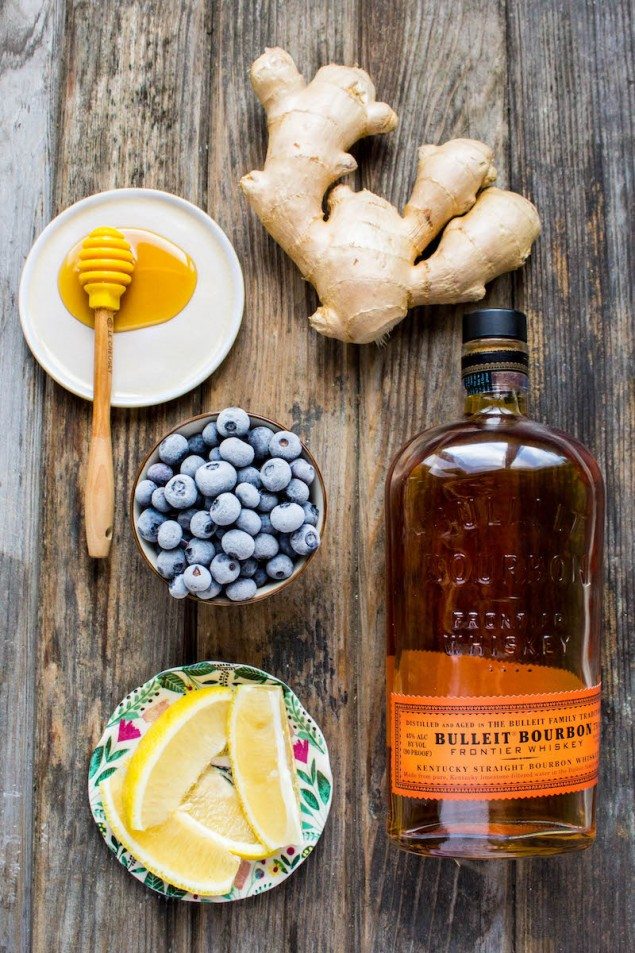 For another easy drink that is ready to please a crowd of holiday guests, check out this blueberry bellini.