Blackberry puree and honey makes a divine adult punch that is perfect to prep ahead and serve to a crowd of thirsty guests.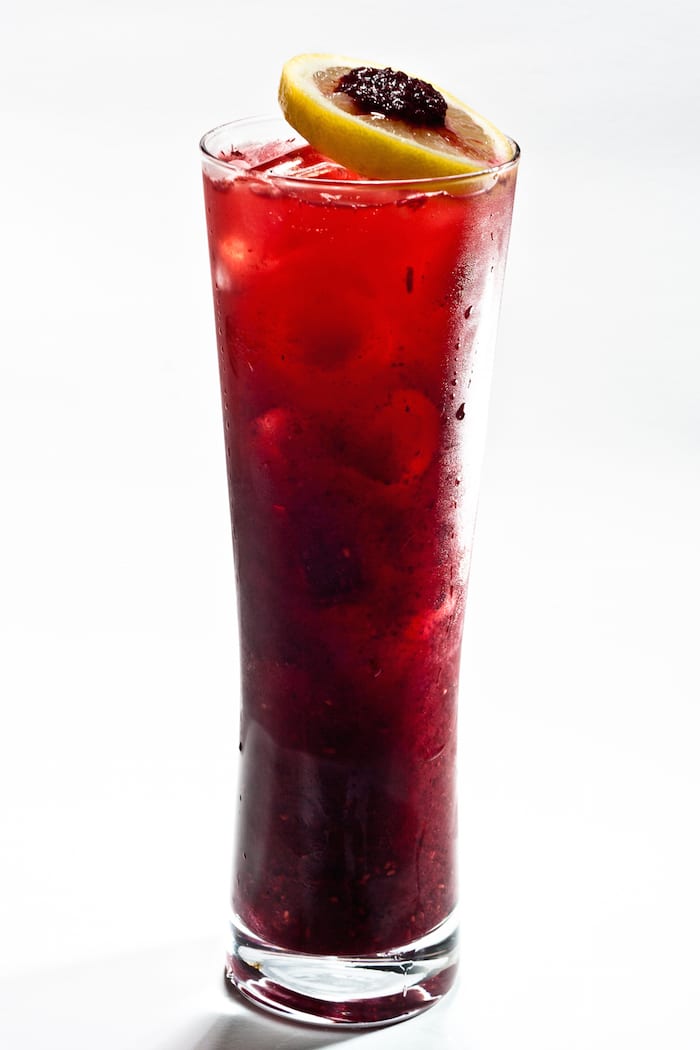 A child's 2nd birthday party may seem like odd inspiration for a cocktail however, for this bourbon punch that is indeed the case! My godson was turning two and my cousin asked if I'd create a special adult beverage for the 21+ guests drinking responsibly at the party. The theme was Winnie the Pooh and immediately my brain thought: honey! From there I added bourbon, seasonal blackberries, lemonade (it is summer after all!) and so the specialty drink for the party was created.
Even the guests who typically shy away from whisky enjoyed a few glasses of the punch and the entire bowl was gone before you could say "Oh, bother!"

Blackberry Bourbon and Honey Punch
This whisky lemonade is a refreshing punch-style drink that is easy to pre-batch for a crowd.
Ingredients
For Blackberry Bourbon Honey Lemonade
1 750mL bottle of Maker's Mark
1½ quarts fresh squeezed lemonade
½ c. blackberry purée*
1 c. honey syrup**
Blackberries and lemon wheels for garnish
For Blackberry Purée
3 packages for fresh blackberries, reserve 1 for garnish
¼ c. cold water
For Honey Syrup
1 c. organic raw honey
1 c. water
Instructions
For Blackberry Bourbon Honey Lemonade
Combine all ingredients to a large punch bowl and mix with wooden spoon.
Float whole blackberries and lemon wheels for garnish.
Chill in refrigerator up to 2 hours prior to serving.
Add ice directly to serving cup to avoid watering down punch.
For Blackberry Purée*
Add 2 packages of fresh blackberries in to a blender and blend sing purée setting.
Slowly add ¼ cup water and blend again.
Double strain mixture in to measuring cup and set aside until use.
For Honey Syrup**
**In a stove-top pot, add 1 c. water and 1 c. honey.
Mix together over medium heat until honey has completely dissolved and remove from heat until use.