These donuts take on the flavors and colors of festive funfetti cake, but they are so much better because they are homemade, cakey, sweet, and even paleo. Dive into these glazed confections.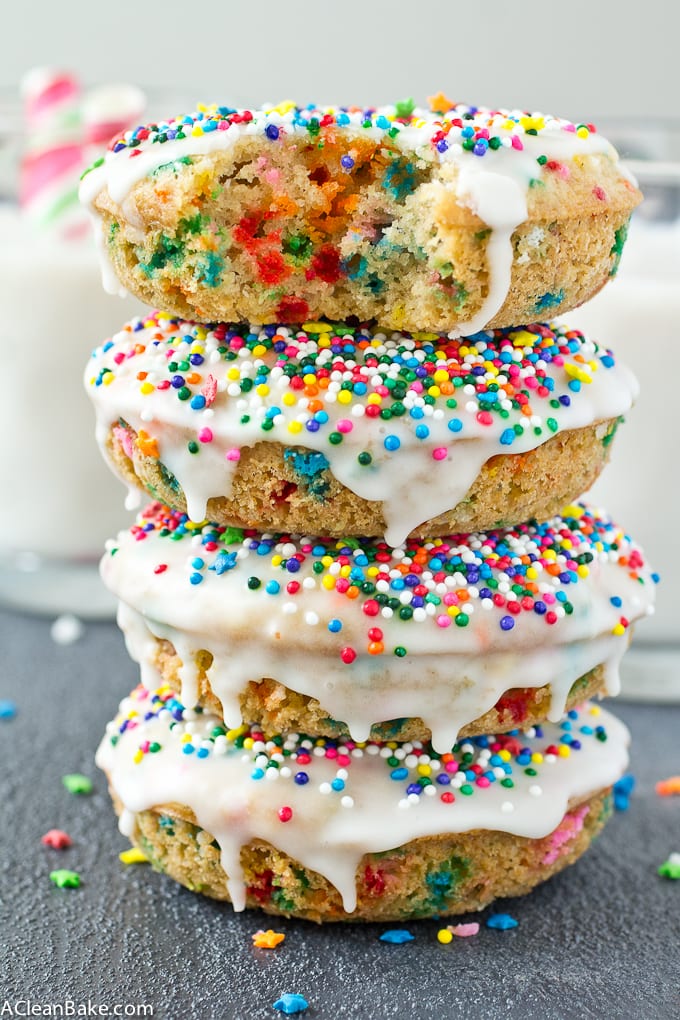 I thought a homemade doughnut sounds pretty good. And what better way any occasion than with a festively dressed grain free version. Admittedly, these are closely related to the chocolate frosted doughnuts that I made for a baby shower earlier this year, but with a slightly different flavor and, of course, bursting with color.
They are dense, cakey, festive and just sweet enough – and, for goodness' sake, they're doughnuts, which need no further explanation.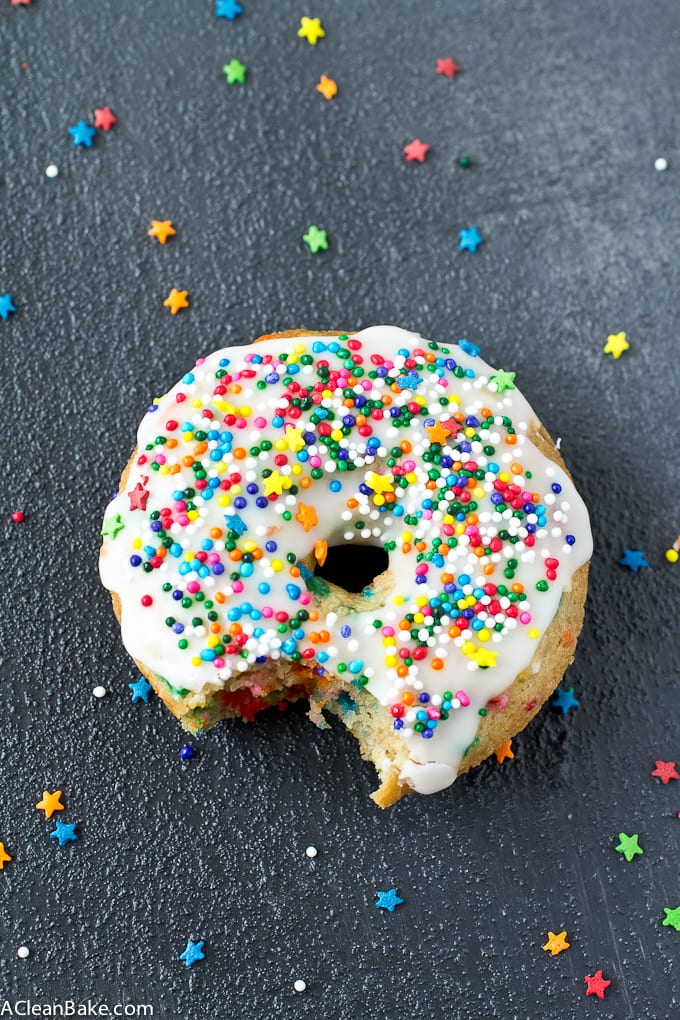 Click here for the recipe.