Mitch Weinstein makes an awesome risotto with what he already has readily available at home.
By Mitch Weinstein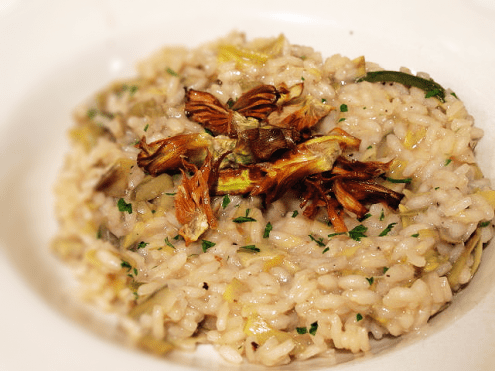 I had a good pound of baby artichokes (which aren't really babies, but that's another story altogether), a bunch of spring onions and a quart of homemade chicken stock in the freezer. Sure, you can use canned or boxed (Swanson's Low Sodium; Pacific) chicken stock, but will it ever be as good as homemade? No. You can even make you're own vegetable stock if you're a…gasp…vegetarian; that's easy and only takes an hour. If you're a vegan, well – work on that yourself. Pantry wise, I always have Parmesan cheese, and really – you don't need much else. Salt & pepper – of course.
Print

Baby Artichoke and Spring Onion Risotto
---
Author:

Mitch Weinstein

Total Time:

30 mins

Yield:

2

1

x
Description
Mitch Weinstein makes an awesome risotto with what he has readily available at home.
---
1

C Carnaroli rice

4

C stock (chicken preferred, vegetable okay)

1/2

C dry white wine

1

T butter and olive oil ( or

2

T of

one

or the other, I don't care)

1

lb. baby artichokes, cleaned and sliced

1

bu. spring onions (or

1

medium onion, diced)

1

C grated Parmersan

2

T Italian parsley
---
Instructions
after cleaning the artichokes, I frizzled them. Okay, deep fried…
Then I proceeded to make the risotto. First, sweat (which means to lightly fry without getting the vegetables all brown) the onions and artichokes in butter and olive oil till they're soft, then add the rice till it's translucent…
Then add 1/2 cup wine, and continue making the risotto…you know, waiting until each addition of stock is absorbed before you add more and stirring a lot…
The final step in making a risotto is generally adding the cheese and sometimes more butter. I try to be a little judicious, only because. So, when the risotto is almost done to your liking – you're tasting it, aren't you? – turn off the heat. Then add the cheese. If it gets too tight, a little more stock can't hurt; it will get absorbed, and it's why I start with at least 4 times the amount of stock vs. rice.
I like to serve the risotto in bowls, garnished with a little finely minced parsley and those frizzled baby artichoke hearts. It's so good…
Prep Time:

10 mins

Cook Time:

20 mins

Category:

Main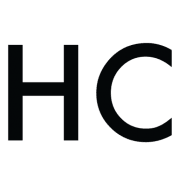 Mitch Weinstein
Mitch Weinstein is an avid seeker of good food, culinary school grad and writer of the blog Tasty Travails. When not cooking at home, he is on the hunt for that next delicious restaurant meal, great market or maybe even a cocktail. He regularly contributes to the food and drink forums on mouthfulsfood.com, eGullet.org, Chowhound.com and others.