Atlanta: Boba Tea Love At Snow Mountain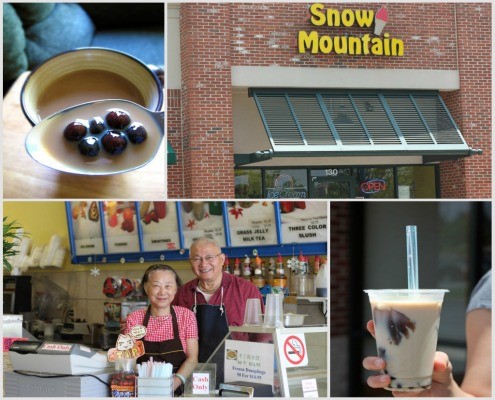 Tucked away in a large shopping center in a small suburb of Atlanta, Georgia, is where Amrita Rawat spent many days of her youth.
By Amrita Rawat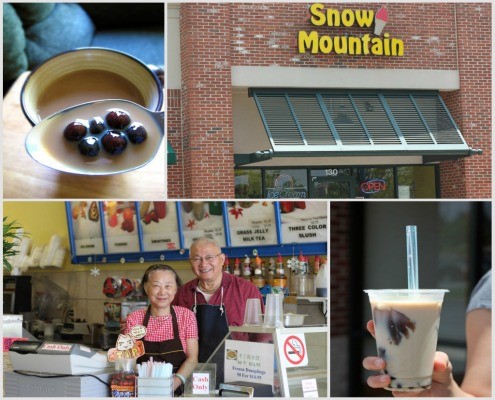 *Click here for a cute infographic on bubble tea*
Tucked away in a large shopping center in a small suburb of Atlanta, Georgia, is where I spent many days of my youth sipping on pearl milk tea and catching up with friends.
The set up is homey; a couple of couches in one corner, some tables in another, and a little play area for children. The thing that gives this place the most warmth, though, is not the decor but the old Chinese couple who run the place. They are perpetually smiling as they shuffle around placing orders for their customers, who tend to return again and again. I've been so many times that they have memorized my drink order; now the sweet lady simply smiles at me and asks "Regular or large?"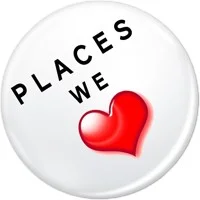 Snow Mountain's specialty drink is boba tea, also called "bubble tea". When I first tasted this popular Taiwanese drink, the tapioca balls at the bottom of my drink were strange and chewy. I just couldn't wrap my head around the idea and instead tried to avoid them as much as possible. But since my friends of Asian origin loved them so much, I gave it another shot. Over time, I found myself craving the black pearls. There's something satisfying about having a delicious milk tea with something chewy at the end of every sip. Sounds strange, but there's a reason why boba tea is so popular and on its way to becoming a worldwide craze!
Indeed, boba tea is no longer the exotic drink it used to be. The tapioca pearls are now available in many stores for purchase and one can simply boil them at home and add them to any drink of their choosing. The best boba are boiled to just the right consistency; chewy and slightly soft. Too hard and they're still undercooked. Too soft and they're past the point of no return. It's surprising how many places can screw up a good milk tea with poor bubbles. On the other hand, many places get the bubbles right but fumble on the drink. Snow Mountain is one of those rarities that manages to perfectly balance both aspects of the drink and create something greater than the sum of its parts.
For the last seven years of my life, I have frequented this quaint cafe with friends and family. My family is in love with the lychee and mango slushies, my friends love the taro milk tea, and my personal favorite is the classic black milk tea with grass jelly (a barely flavored very slightly bitter Asian jelly that offsets the sweetness of the tea). One of my friends often gets egg nog pudding added to her green milk tea drink. All of these, of course, have to have the tapioca at the bottom.
See Also

At Snow Mountain, the boba is consistently delicious, and their various milk teas and slushies have never disappointed. Although it can get crowded and overrun with teenagers (be nice, we all used to be one of them), it is well worth waiting in line. And the best part of Snow Mountain? No one can beat the price. For $2.50, you can get a drink with any number of additions. At most other places, prices often start at $2.99 before the addition of boba.
Snow Mountain also offers home-cooked Chinese dishes such as soups, vegetables, and their most popular "salt and pepper fried chicken". The chicken pieces are piping hot and served with a toothpick. Though I've never tried it before, friends tell me it's scrumptious.
Although I have since moved away from Atlanta, this is the one place I keep coming back to. So, next time you're in the south and feeling adventurous, stop by Snow Mountain, grab some boba tea, and say hello to the sweetest old Chinese couple you'll ever meet.
Amrita Song
Amrita Rawat is the author of the blog Chai and Dumplings. Born in India and a lifelong resident of Atlanta, she recently moved to Saint Louis. Her love for food stems in part from its ability to bring cultures together and in part from how darn good it feels to eat a delicious meal. She loves traveling and has eaten her way through cities like Hong Kong, Paris, Budapest, Mumbai, and Shangri-la. Amrita is also a contributor to Sauce Magazine in St Louis.