Astoria hasn't been the same since Ample Hills Creamery opened up it's first Queens location in June, 2018 right on 30th Avenue and 34th Street. Here's why the homey and yet luxurious ice cream made by hand is so good.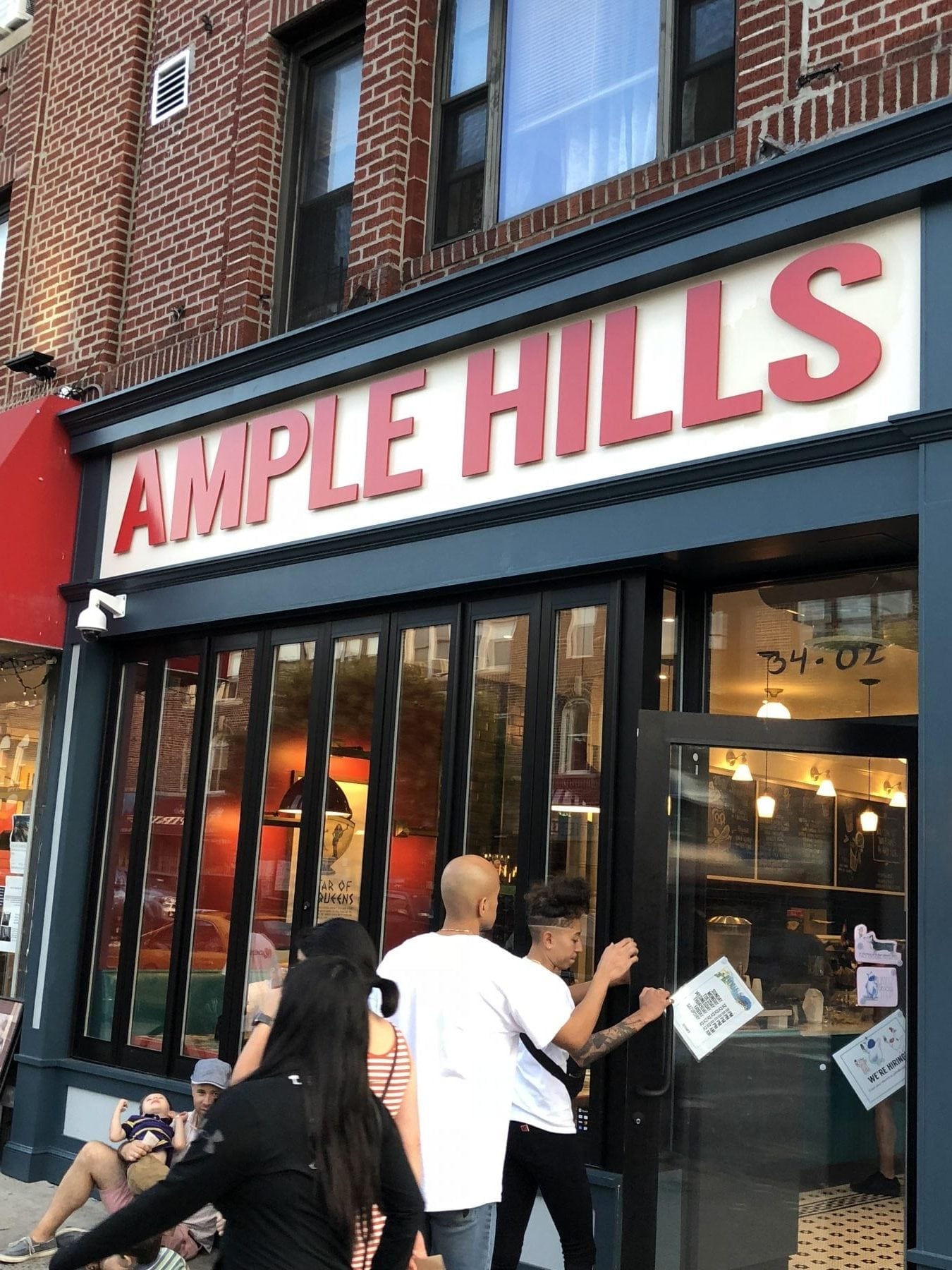 Astorians and those who love them have waited on line for up to 30 minutes (guilty as charged) to taste and try to savor ever lick of this homey and yet luxurious ice cream made by hand.  Unfortunately,  you can't stop eating the simple flavors like Nona D's Oatmeal Lace which is brown sugar cinnamon ice cream with Nona's homemade oatmeal lace cookies or the Oye Gooey Milk chocolate ice cream with Back to Nature sandwich cream cookies folded in.  And let's not even talk about their Pistachio.  A deep pistachio base and broken wedges of housemade pistachio brittle brought the flavor and texture of this nutty delight to an entirely different level.  It's that good.
You can hop on the N or W train (the yellow line for those into colors) and get off at the 30th Street station in Astoria.  Ample Hills is 3 block north.  If you passed the Supermarket you're going the wrong way.   But don't worry, if you forget just ask someone when you get to 30th Avenue.   And who knows, maybe a  local will  escort you there so they can pick up a cone or a cup as well.  One thing is for sure,  by the time you walk one city block after getting your scope on your ice cream will be gone.  But no one will know if you head back to get another.
See Also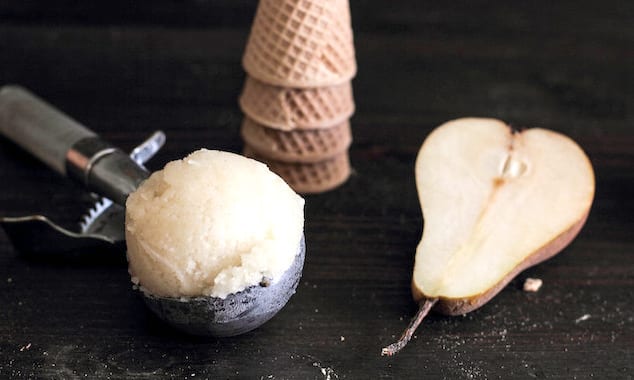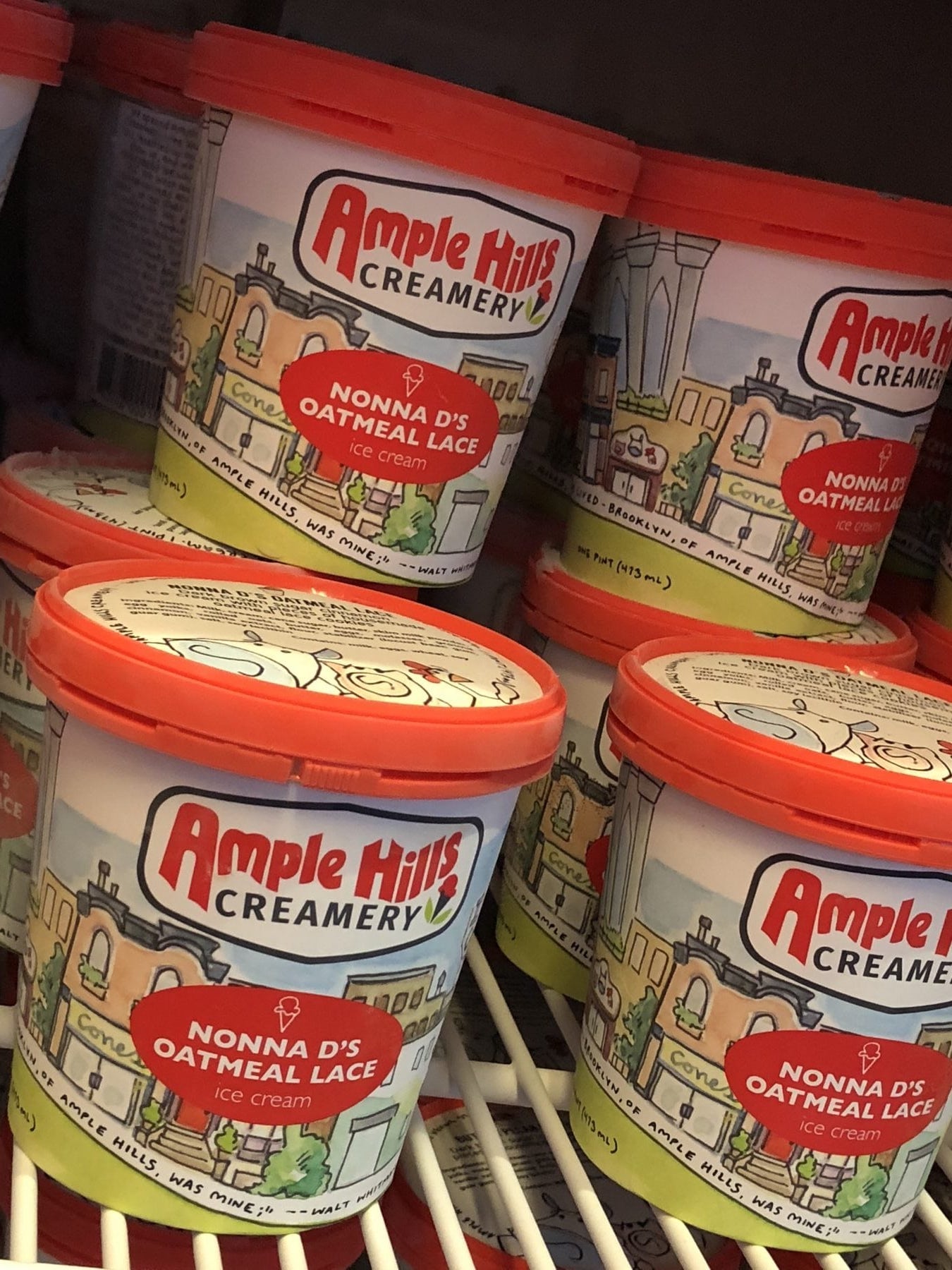 Gabe Fanelli
In another lifetime I went to Culinary School (ICE) and graduated with a degree in Pastry Arts. I interned and worked for a bit in the Test Kitchen of Rachael Ray's Magazine "Everyday with Rachael Ray" but missed meeting her by 15 minutes. Currently, I'm the Marketing Director for Town Sports because after eating all of that pastry and working in a test kitchen, I needed a free gym membership.