Amber Ale and Herbs Mussels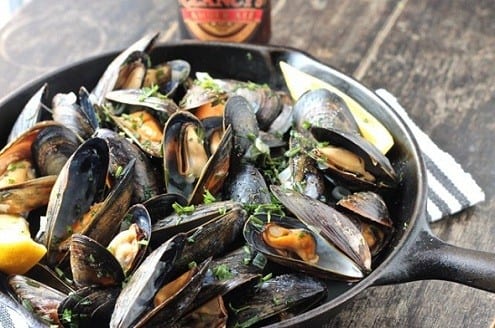 Cooking mussels is quick, easy, and best done outside in the sunshine, with a cold beer.
By Bryan Picard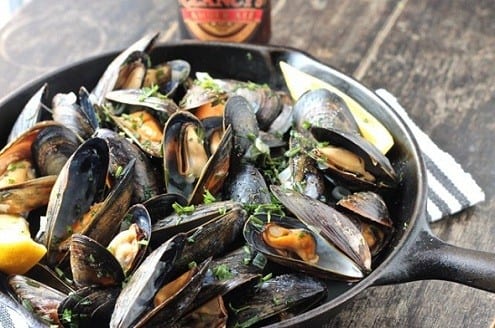 Mussels are probably my all-time favorite seafood. I like to eat them on their own, a bowlful, still steaming, with lots of broth. Cooking mussels is quick, easy, and best done outside in the sunshine, with a cold beer; in our case – Clancy's.
See Also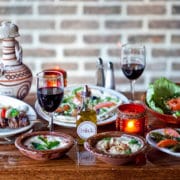 Amber Ale and Herbs Mussels
Ingredients
2 lbs mussels
1 bottle amber ale
½ cup approx. mixed chopped herbs; parlsey, terragon, dill, chives
1 shallot, finely chopped
pinch of salt
Instructions
Wash and clean the mussels.
Pour the beer in a pot and bring to a boil.
Add the shallots, half of the herbs, and the mussels.
Cover with lid, turn the heat down to medium, and shake the pot.
Cook until the mussels open, about 5 minutes.
Discard unopened mussels.
Season with salt and serve with ale broth.
Top with remaining herbs.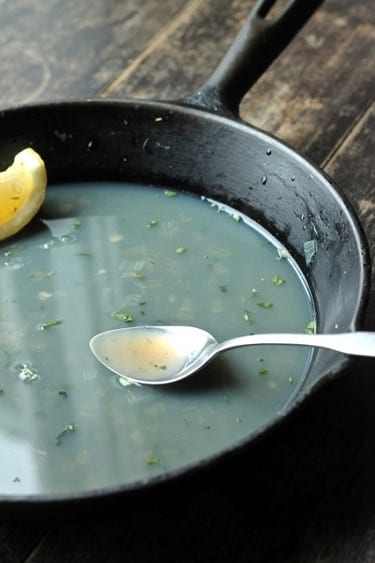 Bryan Picard
Bryan Picard is a wild and homegrown food enthusiast. He lives in the Maritimes in Canada and has worked the kitchens as a cook and chef for the past ten years. He writes on his blog The Bite House.