Colorful, vibrant and flavorful, Panzanella is a classic Tuscan dish. Toasted bread and vegetables combine for the perfect summer salad.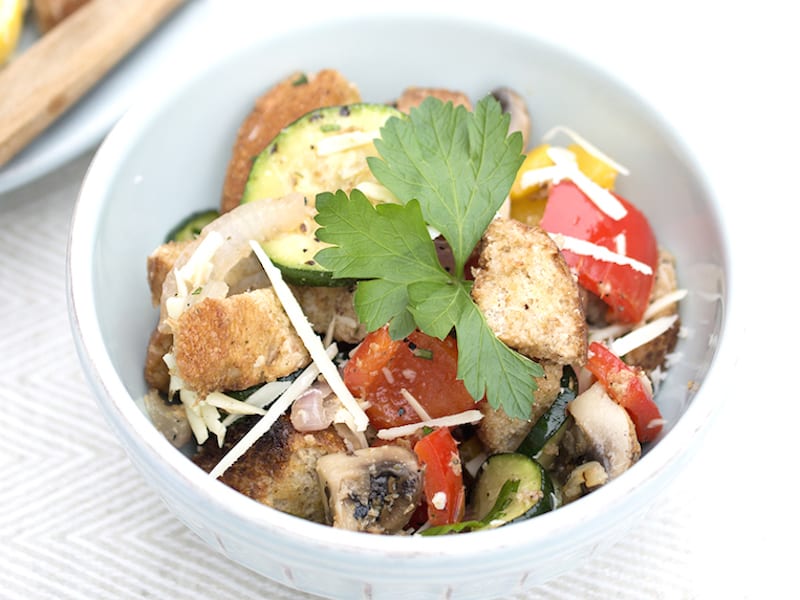 This recipe is very simple to make. Grilled Vegetable Panzanella Salad is a twist on a traditional Italian salad, and a perfect side to a summer barbecue.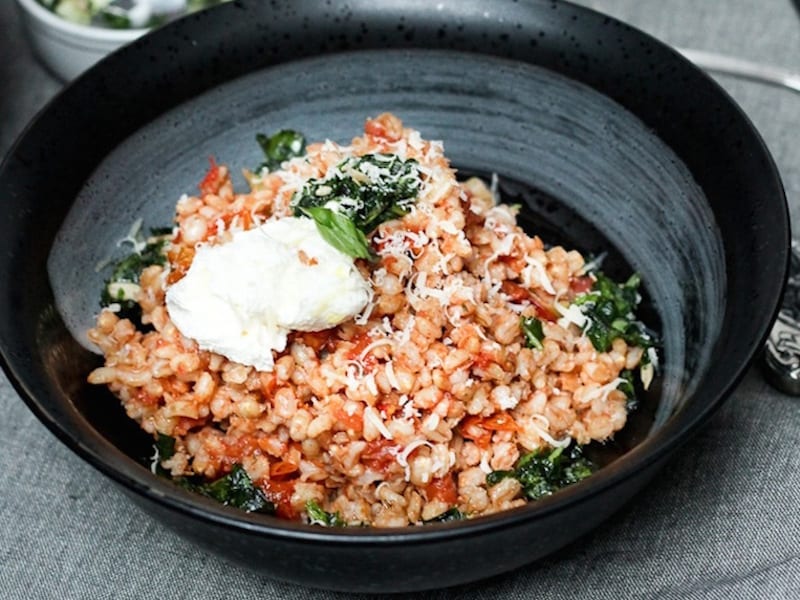 Get a full helping of healthy Umami flavor from this dish. Roasted Tomatoes pair with cooked Farro to produce a savory flavor that permeates the whole dish.