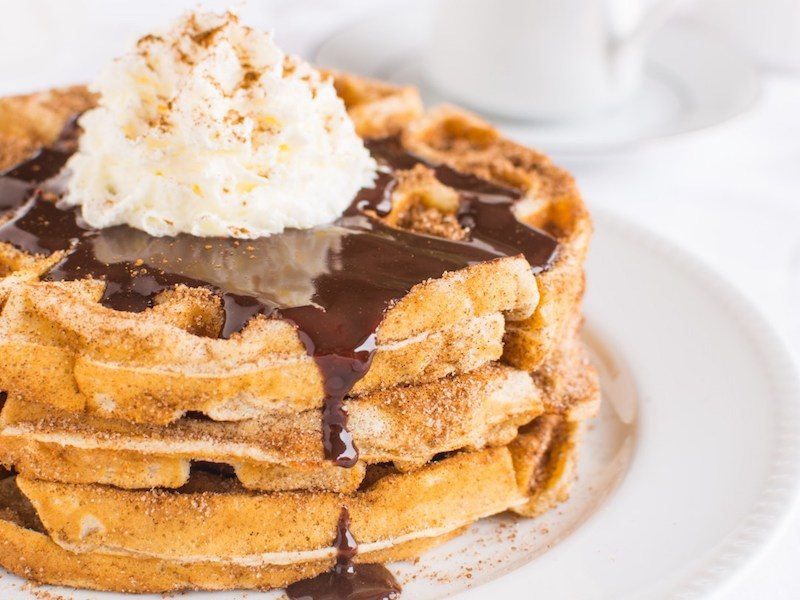 These churro waffles are coated in cinnamon sugar and drizzled with a sweet and spicy Mexican chocolate sauce.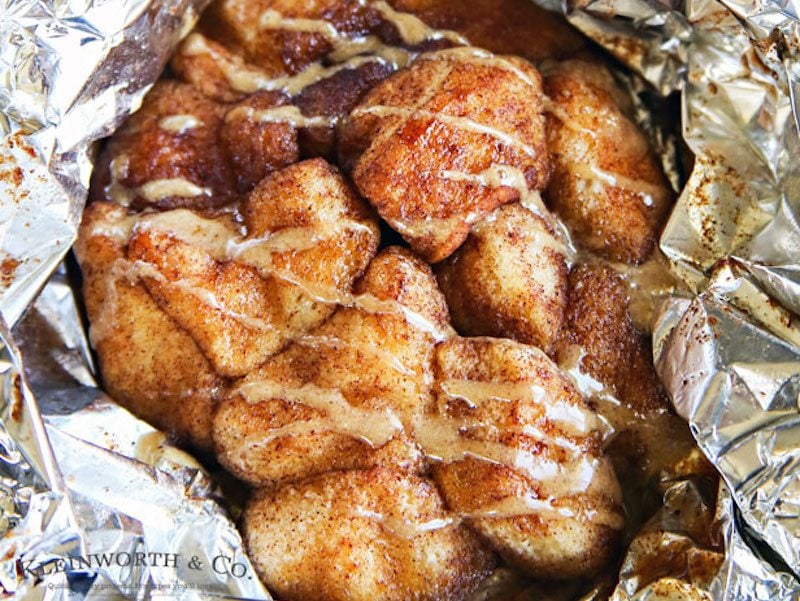 This Cappuccino Monkey Bread can be baked over the campfire to be a delicious breakfast bread or dessert coated in cinnamon, sugar and salted caramel cappuccino.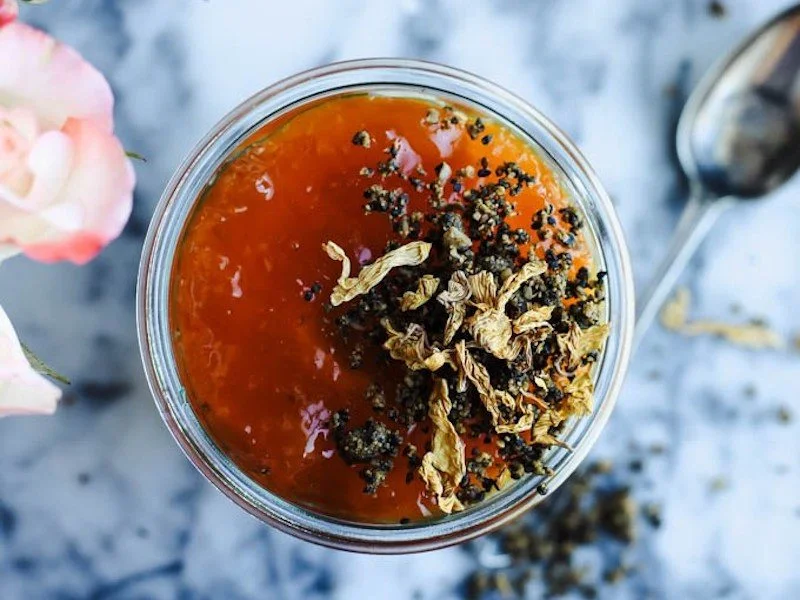 Layered with whipped ricotta and apricot preserves and topped with a coconut crumble, this is a special bite we could eat for breakfast (or even dessert!) everyday.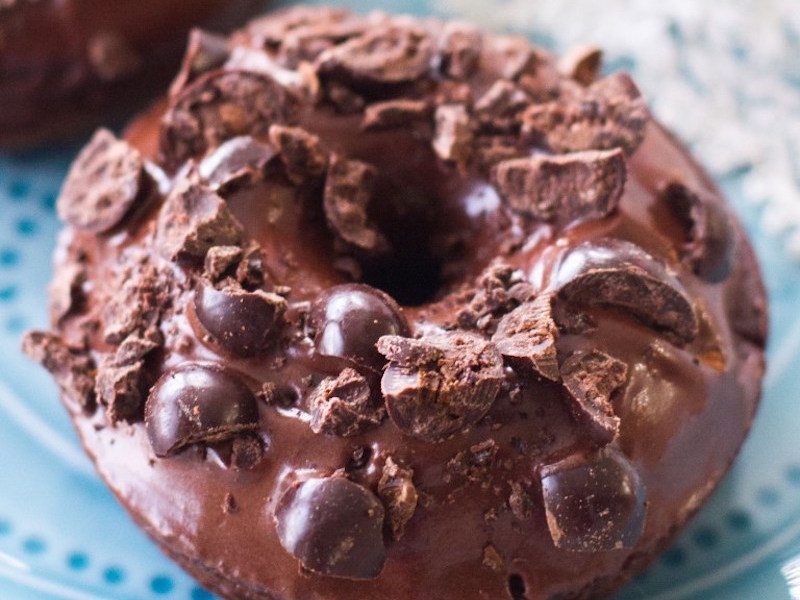 These baked chocolate donuts have brewed espresso in the batter and chopped espresso beans on top of the rich, chocolate glaze. You can have your morning cup of coffee and eat it too!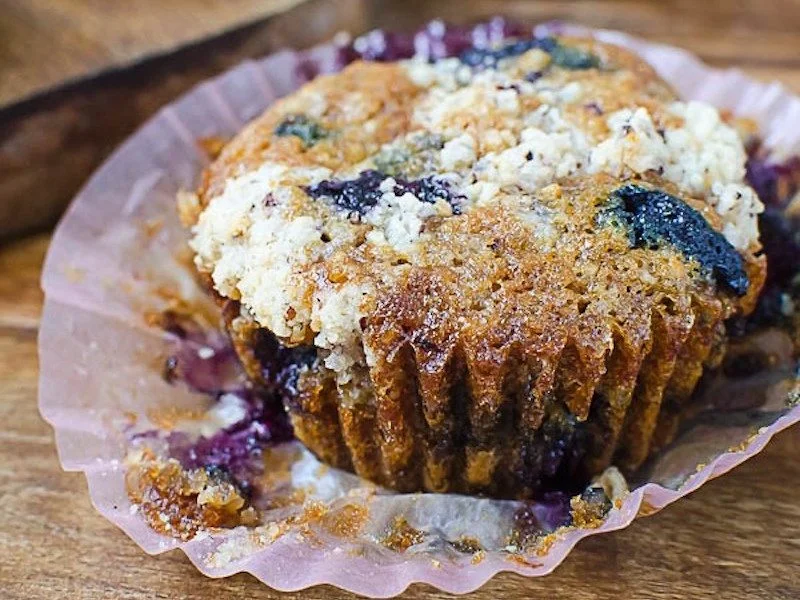 These blueberry muffins just got a great makeover for the new year.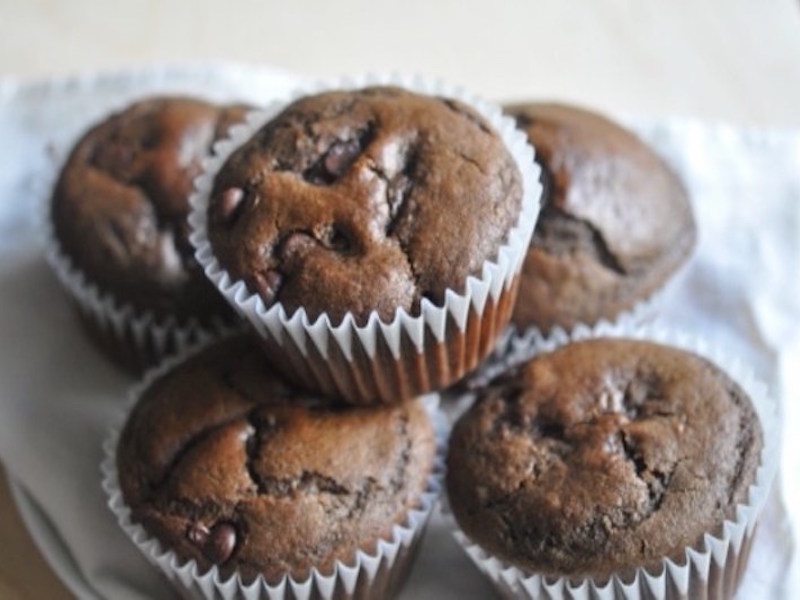 Muffins are a breakfast food, even if they are double chunky chocolate chip muffins, right?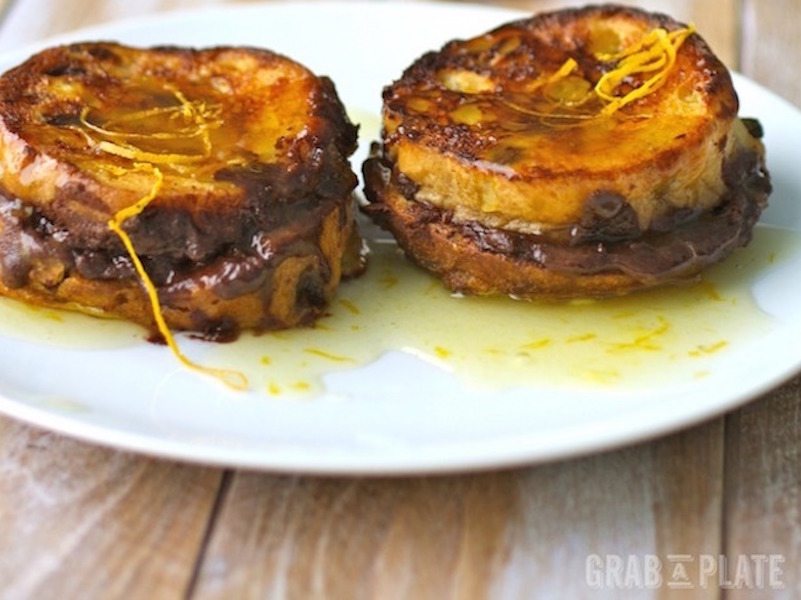 Use leftover panettone cakes to make french toast stuffed with mascarpone, chocolate, and drizzled with an orange syrup.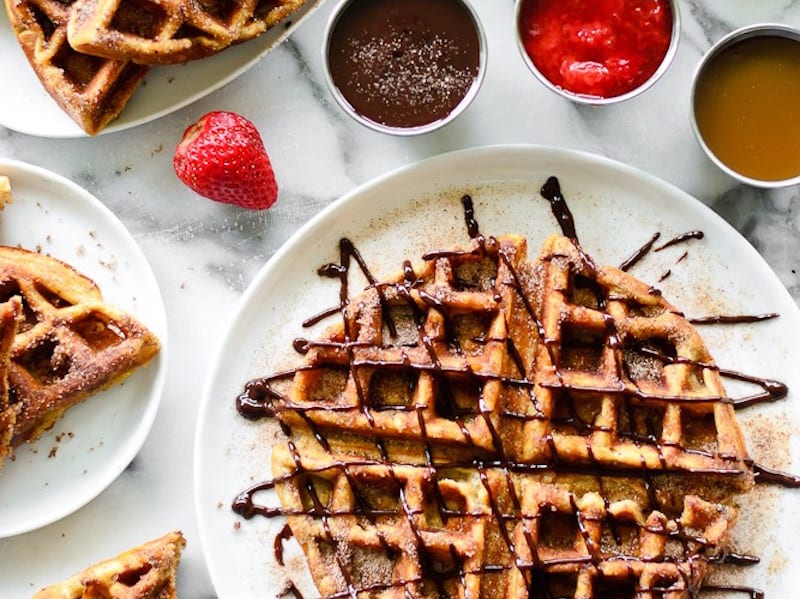 Brushed with melted butter, coated in cinnamon sugar, and served with chocolate, strawberry and caramel sauces, try these churro waffles. They are what dreams are made of.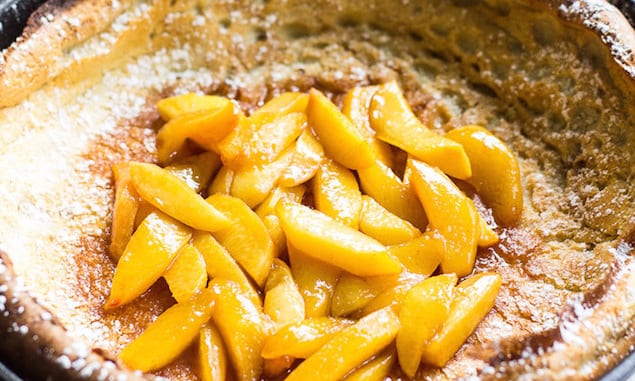 One large, light, airy dutch baby pancake is easy to create on a warm summer morning, but still delicious with caramelized summer peaches.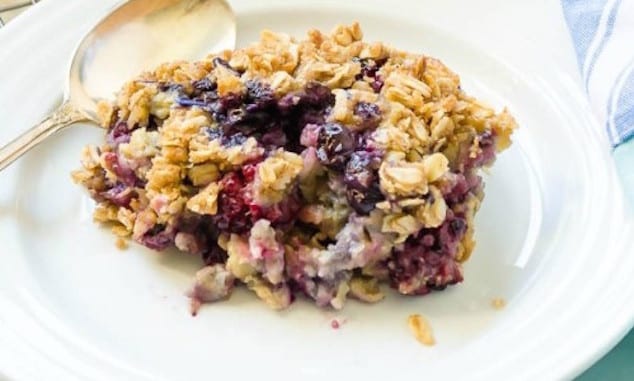 Baked oatmeal can be assembled the night before and put in the oven in the morning. It's topped with a coconut crumble, perfect for brunch or dessert.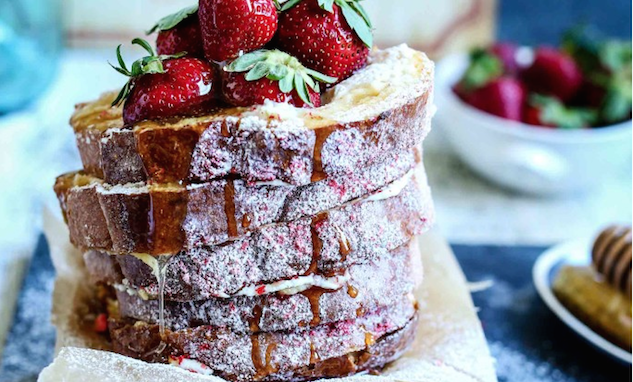 Easy enough to throw together for brunch, but decadent enough for dessert, this soaked and baked French toast is great with all of the season's fruit.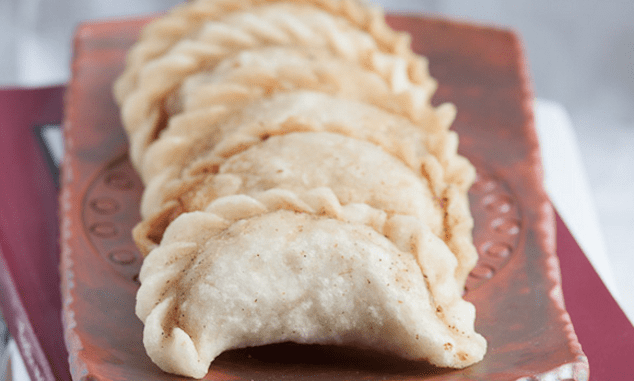 Narkel Puli is a popular Bengali pitha made of rice flour, coconut and date molasses.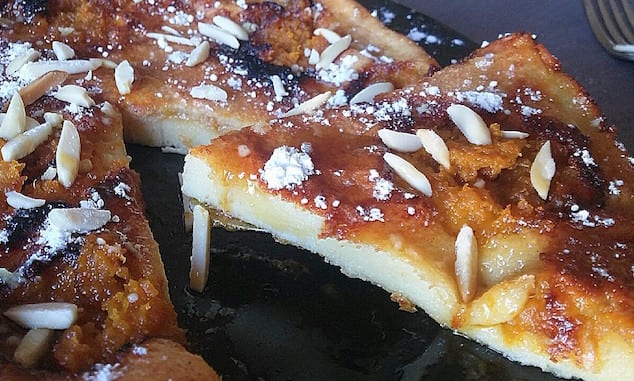 A pannekoeken is a perfect segue way into pie season; it is nutty, buttery, savory, and just a tad sweet. Serve with ice cream or at breakfast with coffee.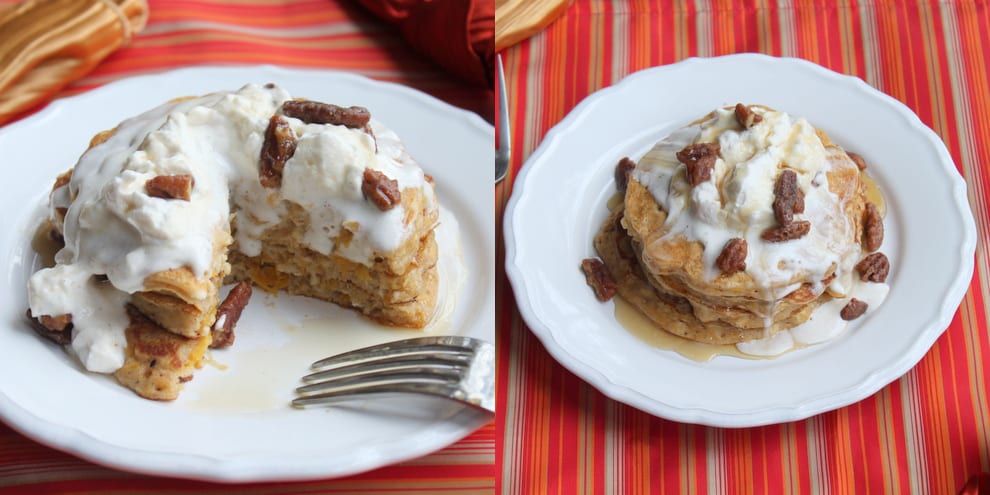 The pumpkin buttermilk pancakes let you eat this dish for breakfast, but with so much sweet stuff happening it could easily double as a decadent dessert.