Cheap, easy to prepare, healthy, and most of all delicious. Lentils are the ultimate food to add to your cupboard, read on as Jules Clancy explains why they're so great.
By Jules Clancy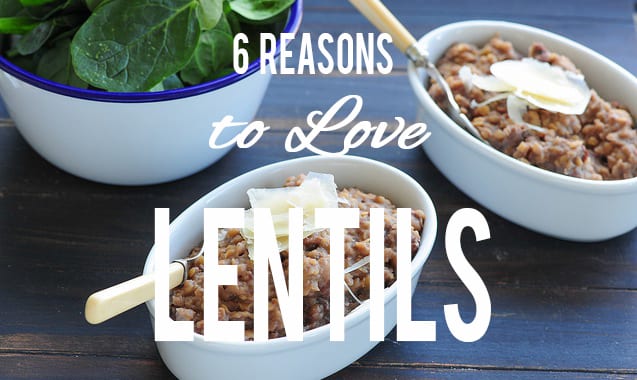 I grew up on a sheep farm. My mum was an awesome cook and definitely passed on her sense of adventure in the kitchen to me. But all in all we were very much a meat-and-three-veg type of family. It wasn't until I was in my 20s that I started to experiment with these delicious little legumes. It was love at first bite and since then I've been a dedicated lentil evangelist. At first they can be intimidating to figure out, but once you do, they are so versatile. 
Here are  6 reasons to love lentils:

1. Lentils are delicious
Food has to taste good above all else in order to be enjoyed. Lentils have a great earthy, full flavor. The trick to remember is that they need seasoning to bring out their flavor. If you're trying to convert a lentil-skeptic, start with red lentils because they have the mildest flavour.
2. Lentils are cheap
So cheap in fact that when I took the challenge to feed myself for $2 a day, lentils were my first choice. One pound of dried lentils cost about $3, which is equal to approximately 4 servings when cooked.
3. Lentils are nutritious
Lentils are great source of non-animal based protein, fiber and folate, Vitamin B1, and iron all while being low in fat.
4. Lentils don't need soaking
Unlike beans and chickpeas, lentils don't need soaking. You can enjoy a meal with lentils immediately without having to be organized enough in advance to soak the night before.
5. Lentils are easy to cook
All you need to do is tip them into a pot of boiling water and let them simmer until they are cooked. Drain and season to your liking and they are ready to enjoy. The only trick is to remember that they turn to mush when overcooked so it's important to start testing early and keep an eye on them. Red and brown lentils tend to have a small window between crunchy and mush. Puy (French-style green lentils) and Persian red lentils are more forgiving.
See Also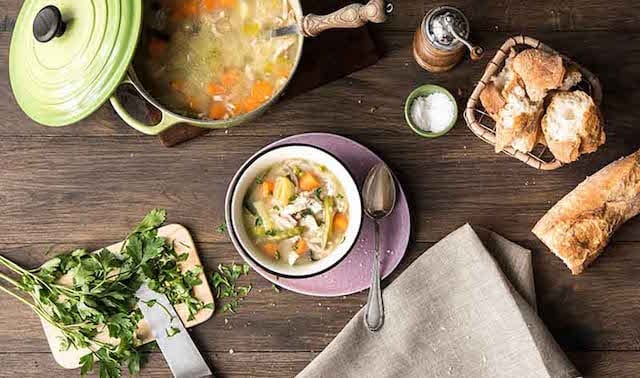 6. Lentils are quick
Most lentils cook in about 15 – 20 minutes. Red lentils require the least. Puy lentils (aka French-style green lentils), Persian red lentils and Beluga black lentils all take less than 20 minutes. Larger brown lentils can take up to 30 minutes but this is still much quicker than beans or chickpeas which can take hours.
Jules Clancy
Jules Clancy is a former Food Scientist turned Author and Simplicity Lover. She only writes recipes with 6-ingredients or less. She lives in Australia blogs about 6-Ingredient Dinners over at Stonesoup.