September squash? No. This time, it's all about crisp and juicy pears at the peak of its flavor! Try these five seasonally inspired pear recipes for a main, dessert, or cocktail.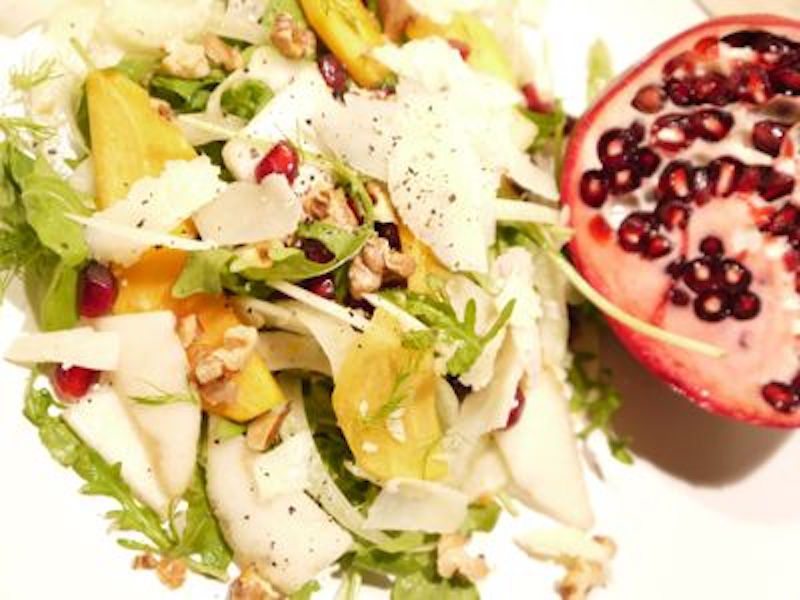 Tania Goulart
Fall Harvest Salad with Baby Arugula, Shaved Fennel, Persimmon, and Pear
The delicious flavor is complimented by the colors that celebrate the seasonal beauty that comes in the late days of fall. Peppery baby arugula and lightly textured fennel bring forward a crisp and herbaceous tone, while the delicate sweetness of the persimmon and pear leave a gorgeous honey-like flavor on the palate, finishing with the hearty crunch of toasted walnuts and subtle pops of persimmon juice. This salad will have you going back for seconds.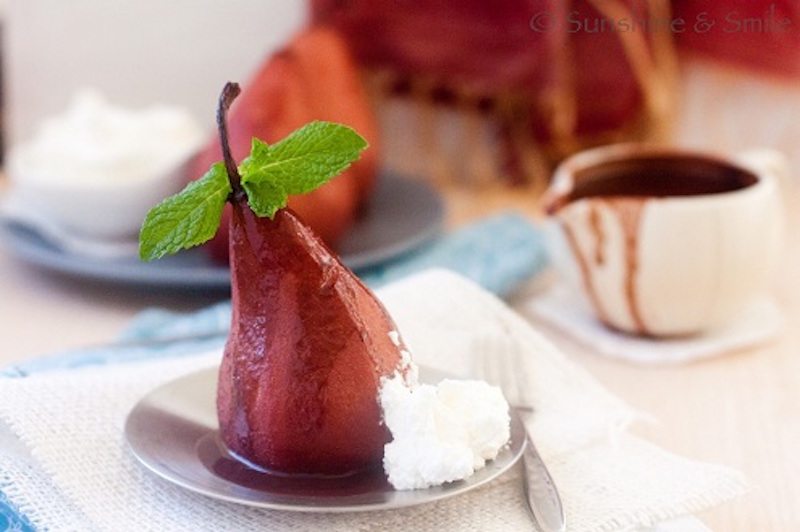 Playful Cooking
Wine Poached Pear with Chocolate and Mint sauce
Poached pear is probably one of the easiest desserts I ever made. It takes absolutely no effort and I think it looks very attractive too. Poached pear could either be served plain with some cream on the side or with some sauce of your choice.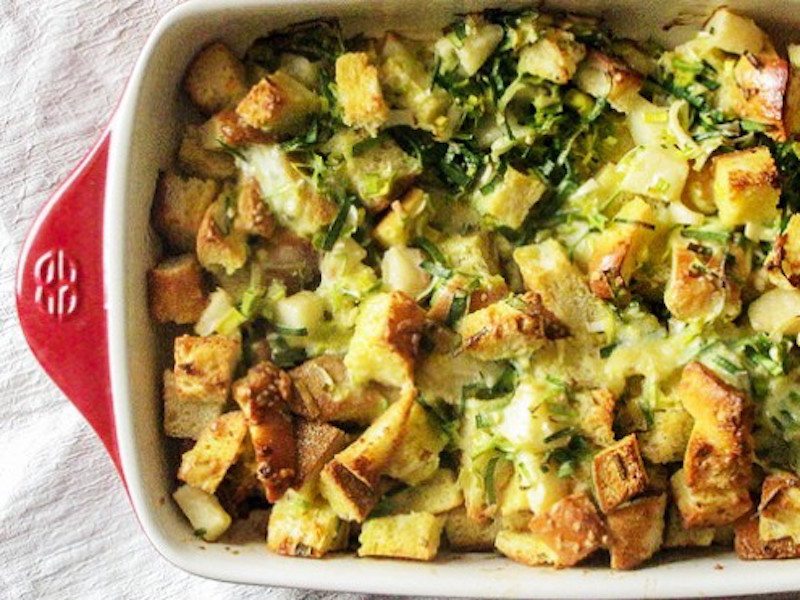 Omletta
Pear, Leek and Cheddar Bread Pudding
This cheesy, decadent hybrid between bread pudding and stuffing is the perfect side to a comforting fall meal.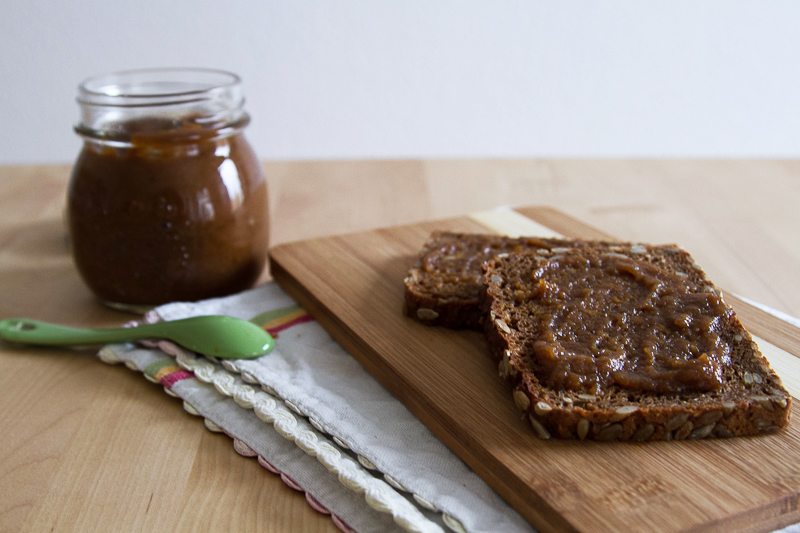 Katherine Sacks
See Also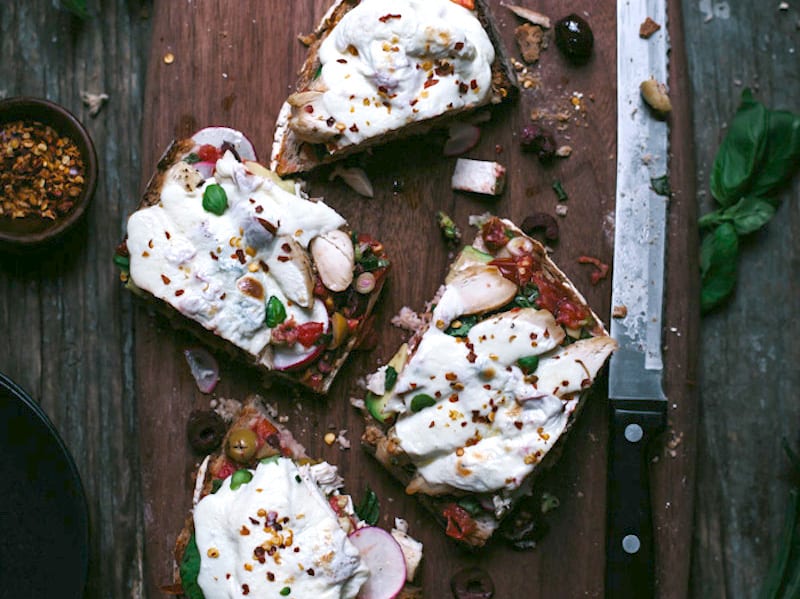 Roasted Pear Butter
The roasting adds a nice deep caramel flavor, and the natural pectins in the skin and seeds help thicken the butter to a creamy consistency.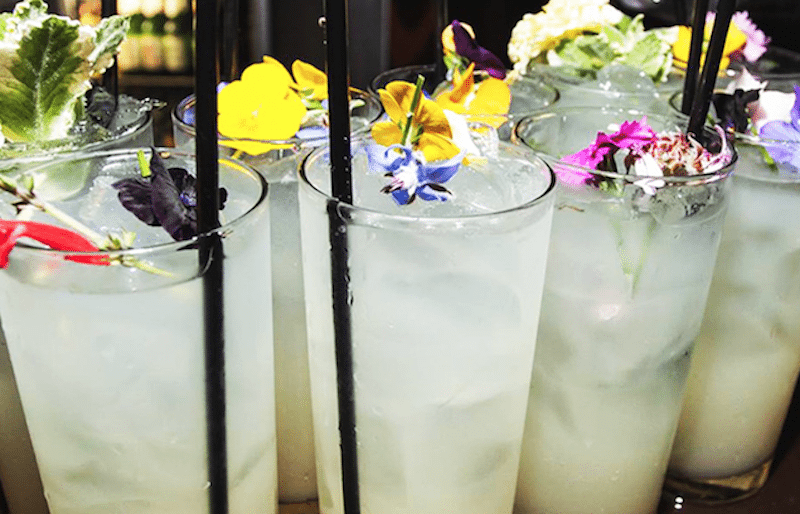 Pepper Passport
Pear and Elderflower Gin Fizz
This bright and sparkling pear fizz cocktail will spruce up any day of the week. Enjoy!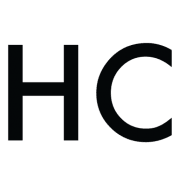 Reena Retuta
As a Culinary Adventurist, getting her hands into food before it gets onto the plate comes naturally to Reena. She spit-roasted her first whole pig at the age of eight, harvested hazelnuts in Italy, butchered a lamb at a ranch in Australia, spent a summer splitting open live lobsters at a traveling pop-up kitchen in Holland, and visits a small vineyard along the central California coast to make wine and olive oil each year. She's determined to find the elusive white truffle in her lifetime. A graduate from the University of Gastronomic Sciences in Italy, Reena holds a deep appreciation for cultural traditions in food, and her favorite simple pleasure is sharing a meal al fresco.