October 4th is National Taco Day! Celebrate with these delicious tacos from breakfast to dinner.
Check out these delicious recipes from the iconic salsa brand, La Victoria. These salsa are simple and we mean that in the best way possible. Their ingredients are contain no preservatives and you will be able to pronounce every single one, but their flavors are anything but simple. They are out of this world. One of our Honest Cooking team members grew up eating La Victoria's green taco sauce on just about everything from her morning eggs to a slice of tofu at lunch. (We tried the tofu thing… it's actually SO good. Just add a scoop of cooked quinoa or a bed of greens for a totally easy lunch.)
Fun fact: La Victoria is committed to hands-on food education with kids. They're working hard with California schools to teach children about gardening and healthy food choices. This is something we can get behind. Plus the brand is celebrating its 100th anniversary this year!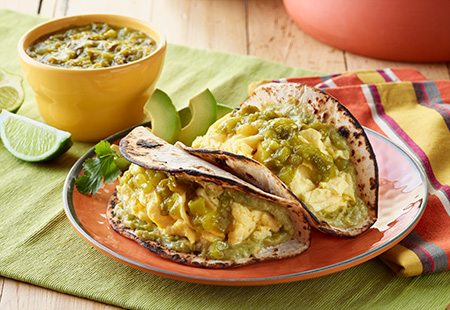 For Breakfast: Scrambled Egg Tacos with Verde Avocado Sauce
Start National Taco Day with these protein-packed tacos loaded with eggs, a fire-roasted salsa verde, and cheddar cheese. They will take you 20 minutes to make, max! See the recipe. Also at breakfast, throw everything for your Mango Habanero Slow Cooker Chicken Tacos (recipe below) in your crockpot so you are ready for dinner.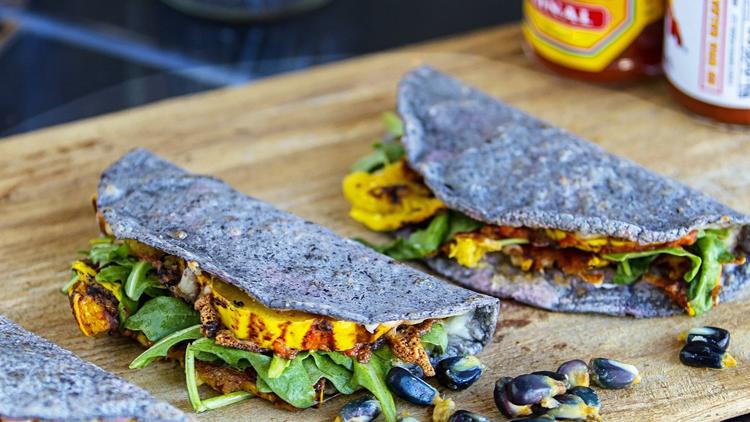 For Lunch: Grilled Adobo Squash Taco
This vegetarian squash taco is not only fitting for the fall season, but will blow your mind even though it has no meat at all. Prep everything ahead of time so all you have to do is assemble, heat them up in a pan and devour with a drizzle of red taco sauce. See the recipe.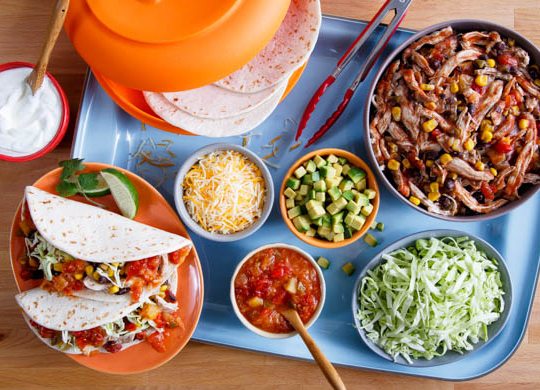 For Dinner: Mango Habanero Slow Cooker Chicken Tacos
It's time to reveal what your slow cooker has been working on all day. Flavored with a mango habanero salsa and fire-roasted green chiles these chicken tacos pack a beautiful sweet and savory punch. See the recipe.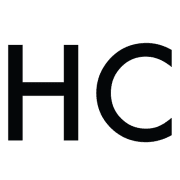 Honest Cooking
The Honest Cooking editorial team handpicks inspiring culinary stories to share with you that we think are beautiful. As an international online culinary magazine with the ambition to truly change the face of online food media we hope to create an inspiring place for serious culinary debate, salivating recipes, interesting food news and international food-fun.