So many of products we buy at the food store are full of preservatives and ingredients that only the cast of The Big Bang Theory can pronounce and explain.  However, a lot of these foods can be made at home!  They will taste better, and make you feel better about what you're eating.  I've taken the liberty of putting together a list of recipes to make instead of buy and they are so good that I continue to make them at home.
By Jennifer Post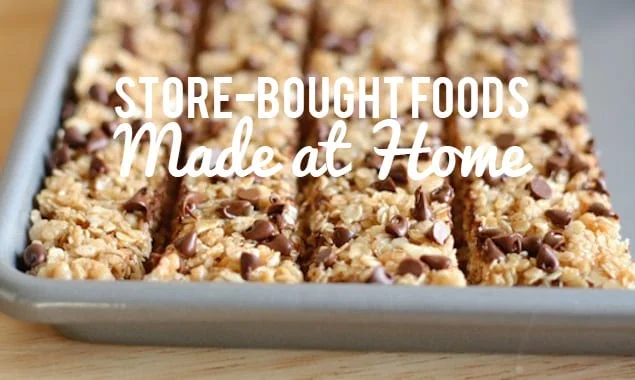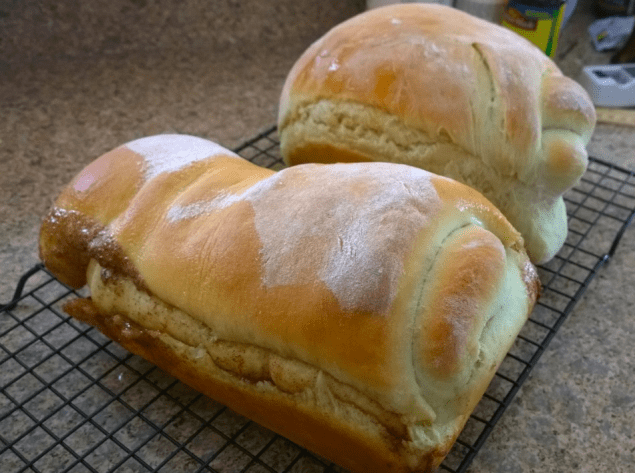 This bread is such a crowd pleaser.  What I find with store bought bread is that the crust is crumbly and not appetizing.  That is not the case with this bread.  The crust has almost a concentrated flavor of the bread, and the bread itself is soft and light.  My favorite way to eat it is toasted with peanut butter.  Get the recipe HERE.
2. Granola Bars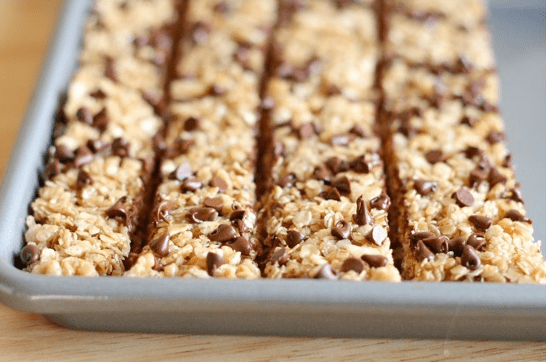 Image courtesy of Lauren's Latest
I love granola bars.  In college, there was a period of time where I basically lived off of them, and I never thought of making them myself.  But now that I have, I can't believe I used to eat store bought as often as I did.  This recipe is simple and be customized to almost anything you want to put in it.  Get the recipe HERE.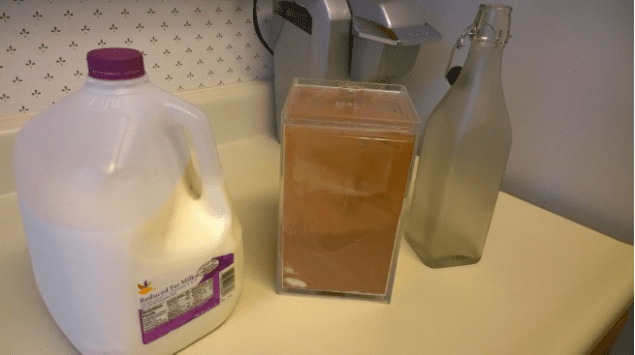 I am like a kid when it comes to milk.  I'll only drink it if it's chocolate, and I would always be a little disappointed when I would look in the cabinet only to discover that we were out of my favorite chocolate milk mix.  It took me quite a while to find a recipe that was up to my chocolate milk connoisseur standards, and this is that recipe. Get the recipe HERE.
4. Iced Coffee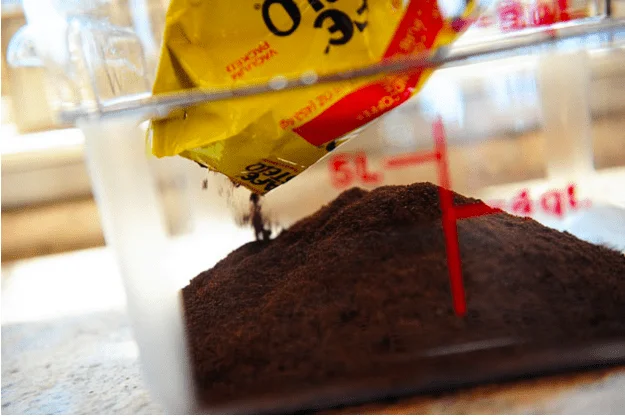 Image courtesy of The Pioneer Woman
One of the things that the Pioneer Woman and I have in common is that we need to start our day with iced coffee.  While I have a few coffee shops within 10 minutes, sometimes I just don't feel like leaving the house in the morning.  This recipe is a life-without-coffee saver and tastes just like coffee house iced coffee! Get the recipe HERE.
5. Chex Mix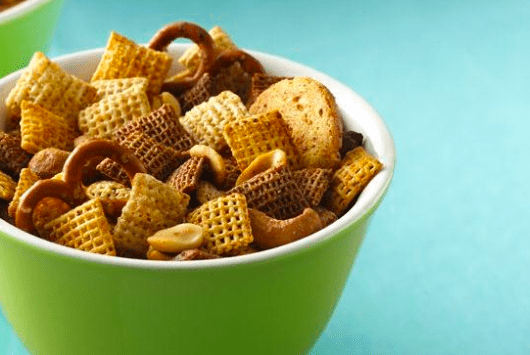 Image courtesy of Chex.com
Chex Mix is a holiday staple in my house, and it usually doesn't last more than a couple days.  And like the granola bars, you can customize homemade Chex mix.  Don't like pretzels? Leave them out! Want to add chocolate? Go for it!  The bottom line is, no one will be disappointed when you bring a bowl of homemade Chex mix to the table. Get the recipe HERE.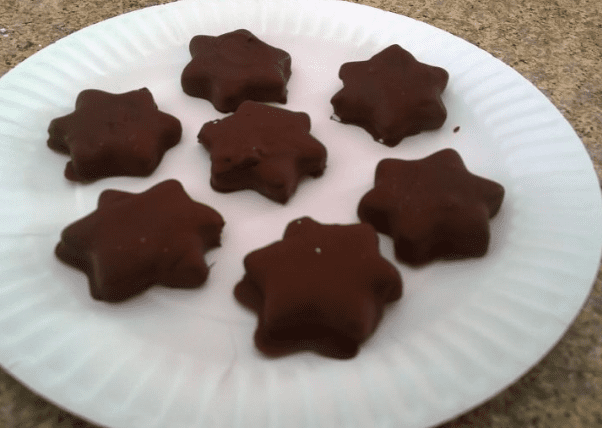 My dad and I share a love of peppermint patties, but I think my love of all things peppermint is bordering on obsessive.  The key to these is to use dark chocolate.  While I usually prefer milk chocolate, the filling is sweet enough and the dark chocolate balances the sweetness out perfectly.  Get the recipe HERE.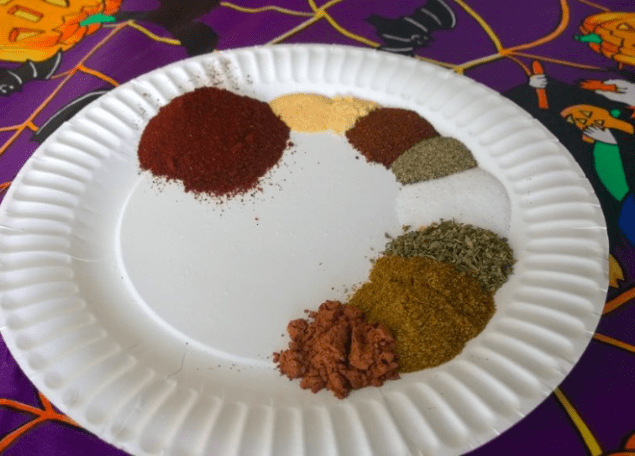 Tacos aren't just for Tuesdays anymore.  I could eat tacos everyday.  I never really thought about all of the unnecessary things that are in store bought taco seasoning besides just seasonings!  I prefer my tacos without preservatives and an excess of salt.  Get the recipe HERE.
8. Soft Pretzels with Cheese Sauce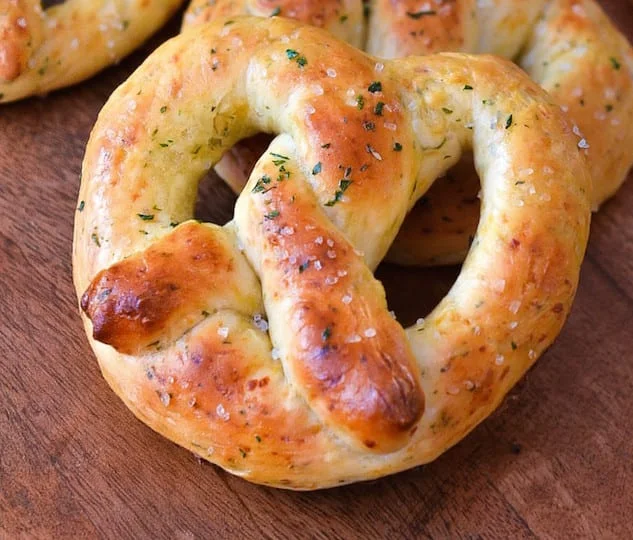 Image courtesy of Layers of Happiness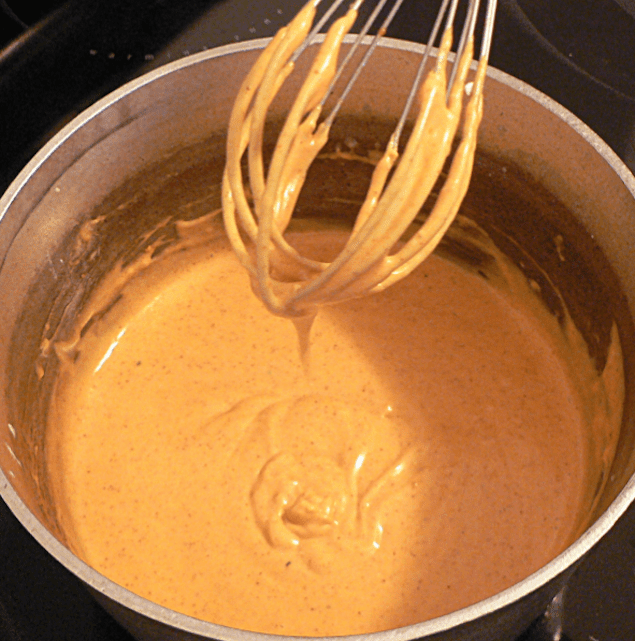 Image courtesy of Cook Like Your Grandmother
Being from the Philadelphia area, there is a soft spot in my heart for soft pretzels.  While making them can be a bit of a chore, reading just one ingredient list on the freezer stuff will make you want to free up some time to do it.  And honestly, I could go on forever about the fake ingredients in popular store bought nacho cheese sauces.  The homemade versions taste so much better and make you feel better about eating them.  Get the recipes HERE and HERE.
9. Cheez-its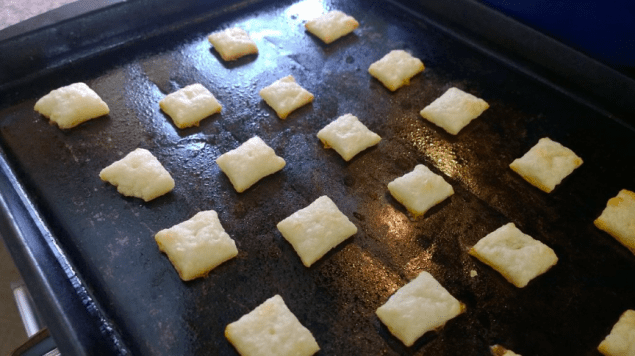 I tested these in my own kitchen and they were gone the next day.  They are so light and crispy that it is impossible to eat just one.  Grating the cheese fresh made such a difference as opposed to using already grated cheese.  If you plan to make these for a party, make them the day of because if you make them ahead of time there won't be any left for the party!  Get the recipe HERE.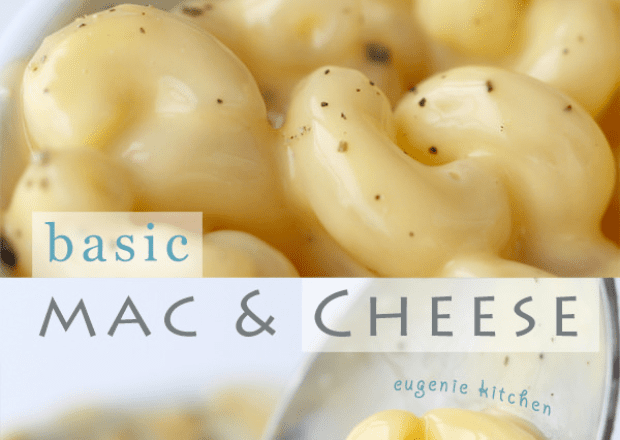 Image courtesy of Eugenie Kitchen
I used to be the kind of person that would only eat Kraft macaroni and cheese.  But then I had homemade mac and cheese, and I didn't know what I had been missing.  It's creamier, cheesier, and doesn't come with a powder packet.  Get the recipe HERE.
Jennifer Post
As a journalist, Jennifer loves the opportunity to write about almost anything. As food is her first love, being able to write about food is more than she could have dreamed. She is always on the hunt for recipes, restaurants, and anything else food related!