Just in time for Memorial Day and the kick-off of summer, we've rounded up our 10 favorite burgers.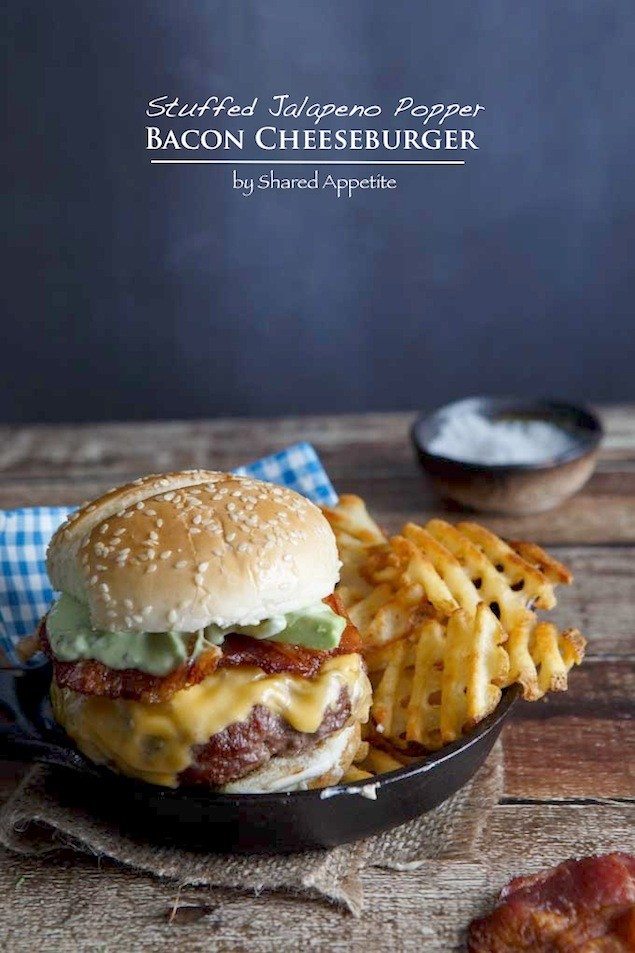 Stuffed Jalapeño Popper Bacon Cheeseburger
Jalapeño poppers are great. Burgers are too. But stuffing a bacon cheeseburger with the flavors of jalapeño poppers is pure bliss. Meet the Stuffed Jalapeño Popper Bacon Cheeseburger with Avocado-Jalapeño Ranch Dressing. See the recipe.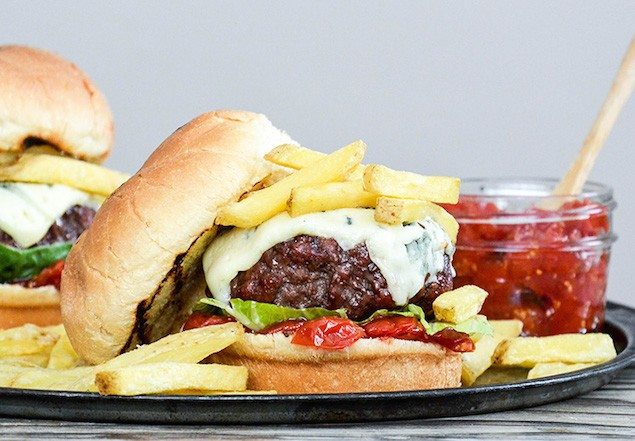 Blue Cheese Burger with Tomato-Shallot Jam
Make an exquisite burger on the grill this summer that is topped with a slice of blue cheese and a bold tomato jam with shallots. See the recipe.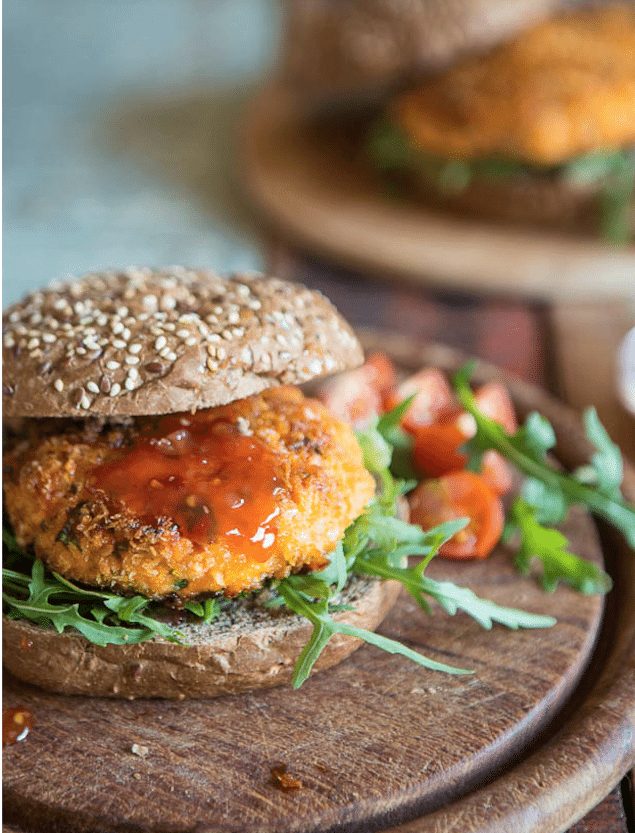 Spicy Crusted Salmon Burger
This burger is fast, deliciously spicy with Thai curry paste, and healthy, too. Don't be afraid to ditch the bun and nestle the crispy slider on top of a salad instead. See the recipe.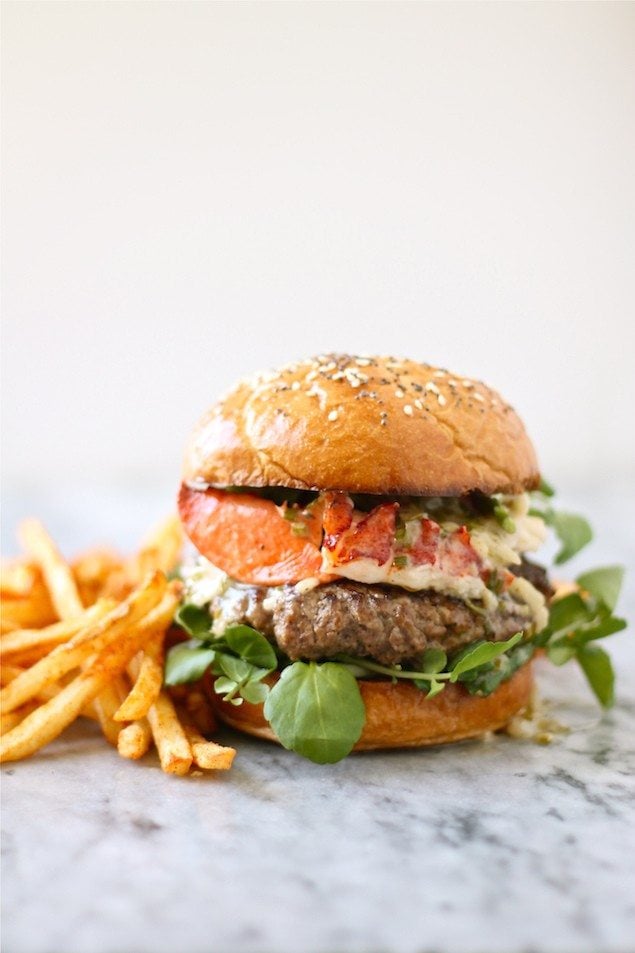 Surf and Turf Lobster Burger with Chive Beurre Blanc
A rich patty that combines juicy beef and luxurious lobster in one delicious bite. Serve with a tangy chive beurre blanc and crisp watercress for a buttery burger that is sure to impress. See the recipe.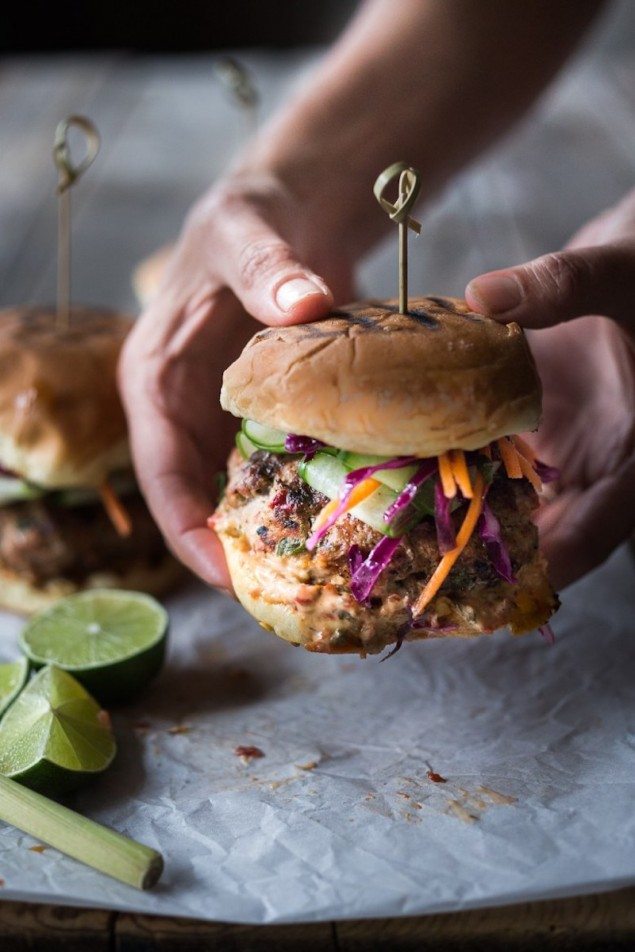 Thai Turkey Burgers with Lemongrass, Ginger and Basil
A lightened up burger, this Thai Turkey Burger is infused with lemongrass, ginger and basil, served with a Crunchy Asian Slaw and Spicy Aioli. See the recipe.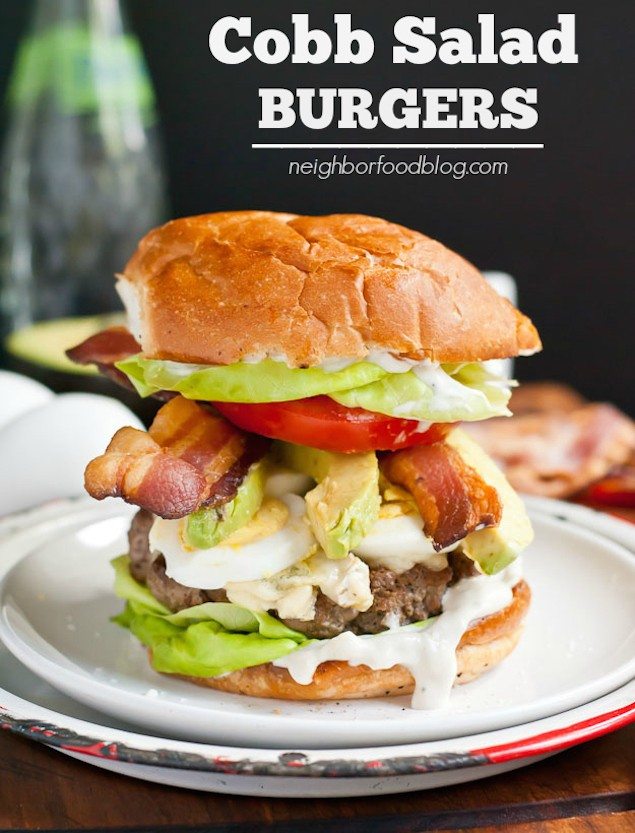 The Cobb Salad Burger
This juicy burger is loaded to the max with classic Cobb Salad ingredients, including melty blue brie cheese. See the recipe.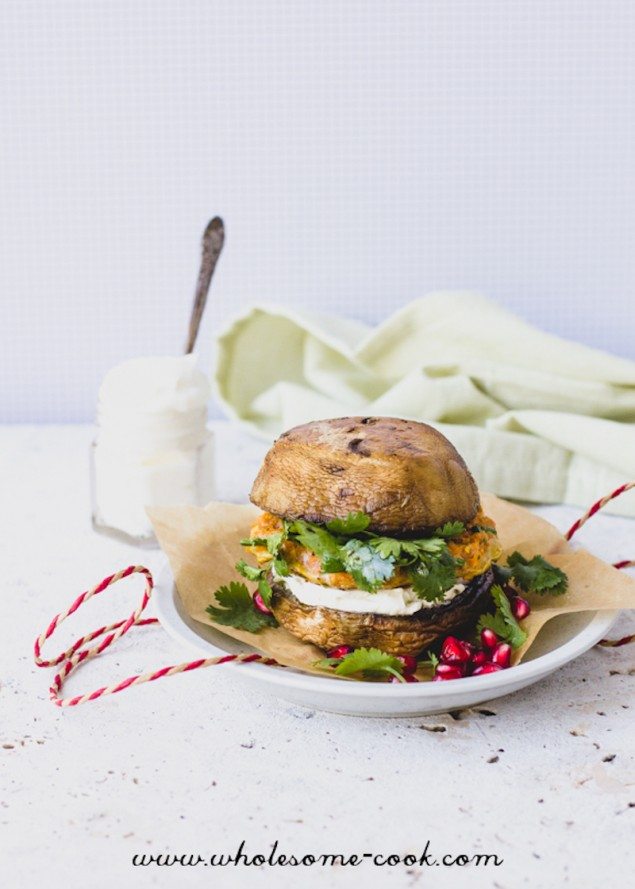 See Also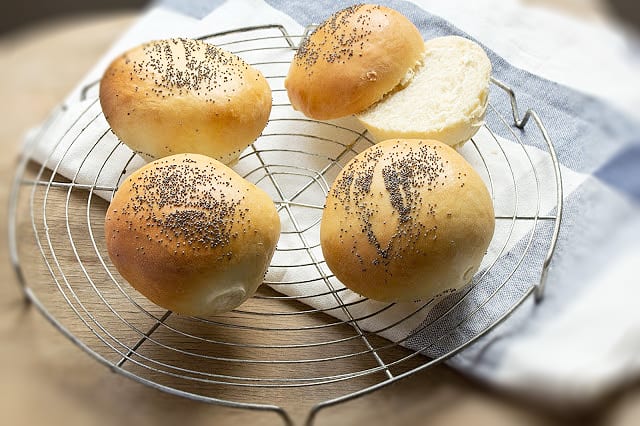 Portobello Mushroom Bun Burger
One of our favorite veggie burgers of all time. See the recipe.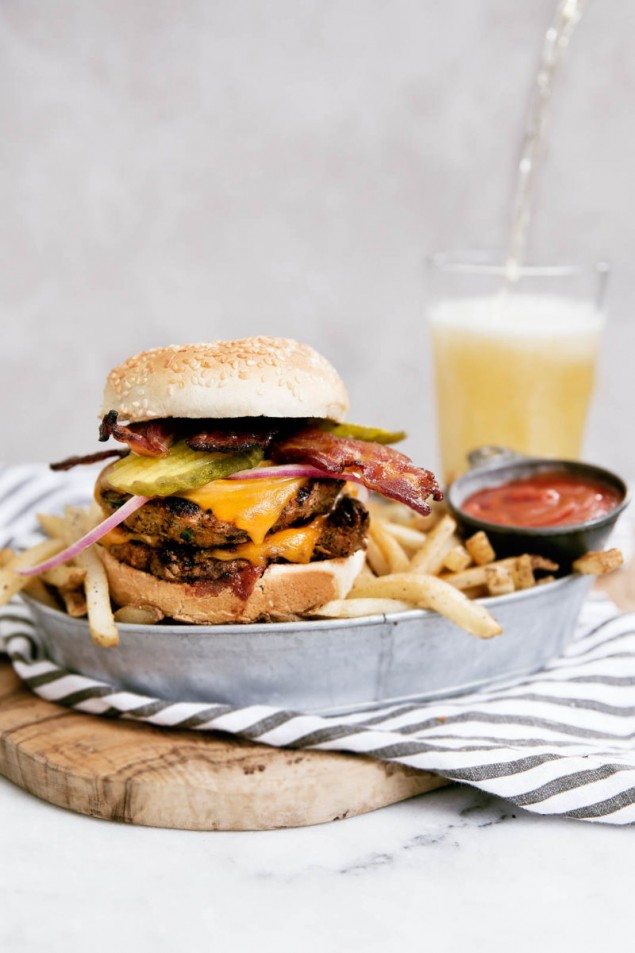 Bourbon Bacon BBQ Burger
What's better than a burger? A burger with bacon. See the recipe.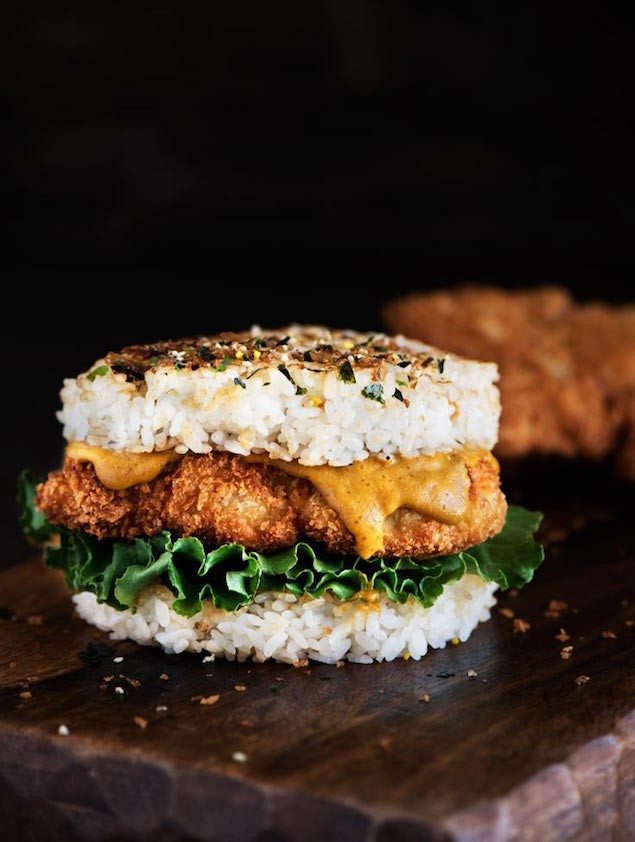 Katsu Fried Chicken and Rice Burger
Ditch the usual wheat bread bun. Crispy fried katsu chicken is served with a Japanese curry sauce and served between a chewy rice bun. See the recipe.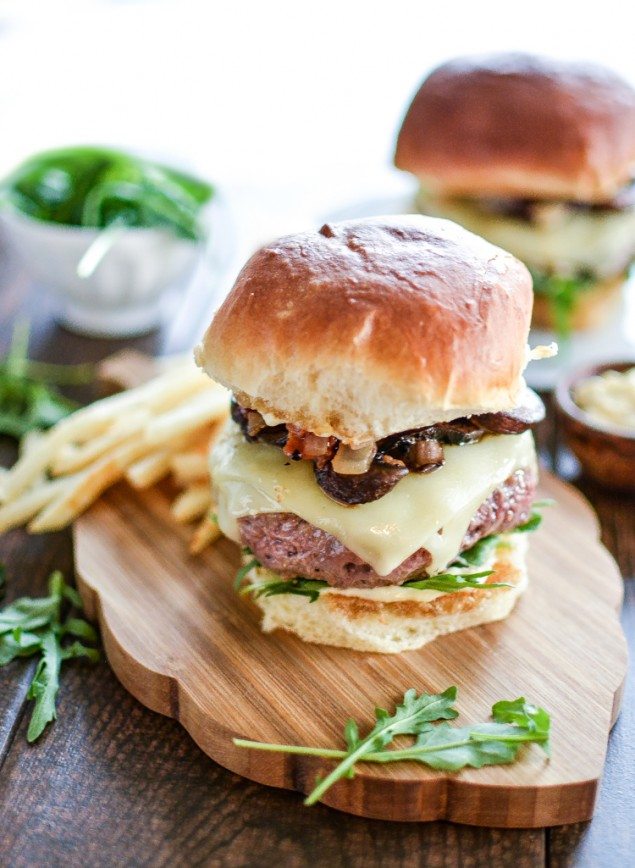 Truffle Burgers with Balsamic-Glazed Mushrooms and Onion-Bacon Compote
This burger is a juicy flavor bomb of umami. See the recipe.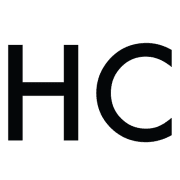 Honest Cooking
The Honest Cooking editorial team handpicks inspiring culinary stories to share with you that we think are beautiful. As an international online culinary magazine with the ambition to truly change the face of online food media we hope to create an inspiring place for serious culinary debate, salivating recipes, interesting food news and international food-fun.