Sarah Kenney tries her hand at a recipe from that dashing aussie bloke on tv.
Text And Photo By Sarah Kenney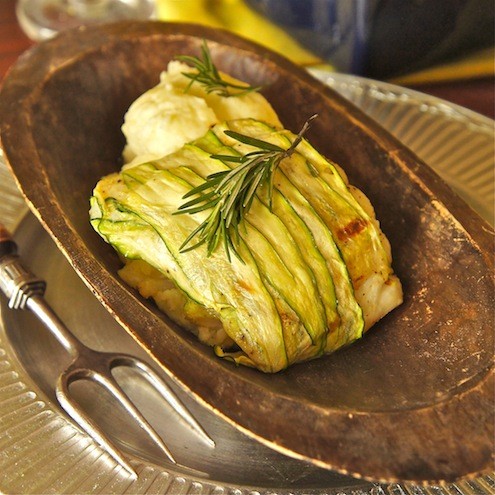 When we moved to Houston, Texas last year my husband knew his new position was going to be a challenge.  The new system that his company was implementing went "live" this spring.  We were all grounded here for the quarter and didn't travel home for any  holidays.  He and his team worked  hard once they turned on the new system preparing for any snaffoos that may arise.  I wanted to make some special dishes at home that would get us through the months when he would be working hard.
I am continuing to soak up as many episodes of "Take Home Chef" as I can squeeze in our busy schedules.
The host, Curtis Stone, a dashing and charming Australian, chose the sweetest woman on this one episode and created a dinner for her family.  Her name was Elena and she was from Russia.  She was soft spoken and a tad shy.  She had an amazing garden in her yard and Curtis used so many fresh ingredients from it to create his meal.
I decided to try it out:  Fish wrapped in fresh zucchini with home made rosemary oil
The dish calls for a home made rosemary oil. This was so much fun to make.  A few weeks ago, I picked up  Texas Olive Oil I  at the farmer's market.  I decided to use that bottle and "scent" it with fresh rosemary.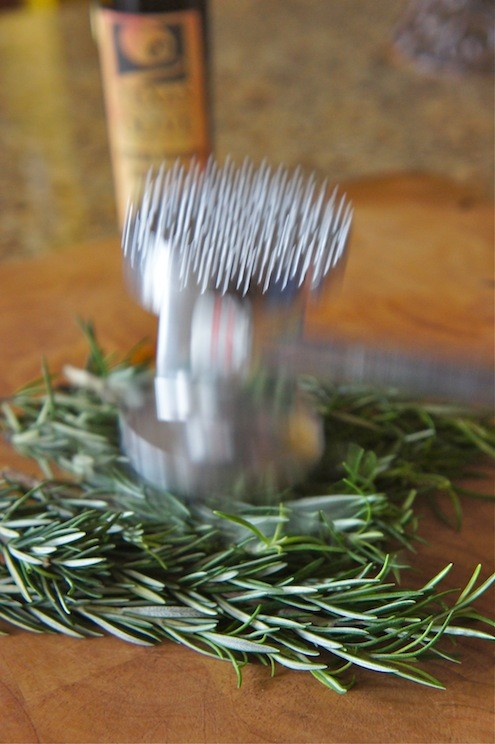 The rosemary is pounded to release the flavor.  Then, it is soaked in a pot of olive oil at a light simmer.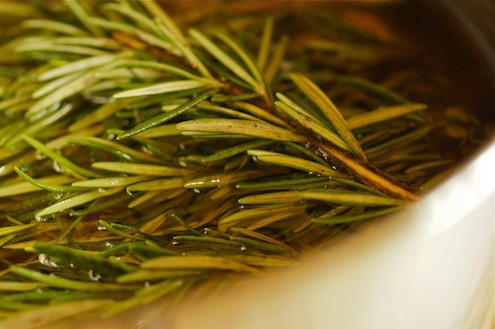 Once the mixture sits for several hours the rosemary is removed and the oil is again bottled.  This certainly made the house come alive with an enticing aroma.  My curious family wandered through the kitchen  wondering about this new endeavor.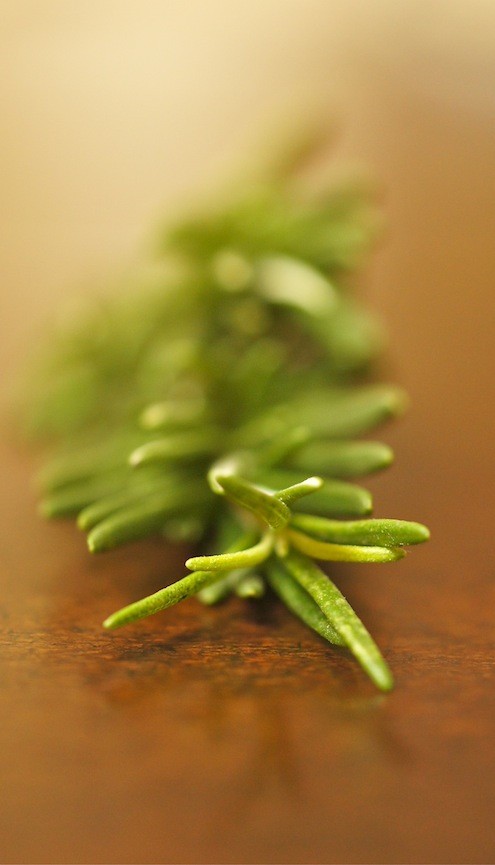 I wish I could go outside and snip stalks of rosemary growing wild like they did in Los Angelos.  I do have my own rosemary but it wasn't enough to make this oil.  I don't know if there is anything that smells so wonderfully aromatic as rosemary and olive oil.  Hooray for the person who decided to squeeze olives and smash rosemary way back in the stone age.
Again, a shameless plug for Williams-Sonoma. I love that store!  In my last cooking class, they used a mandoline  several times.  The other people in the class seem more experienced than me and they all swore by the mandoline in the store.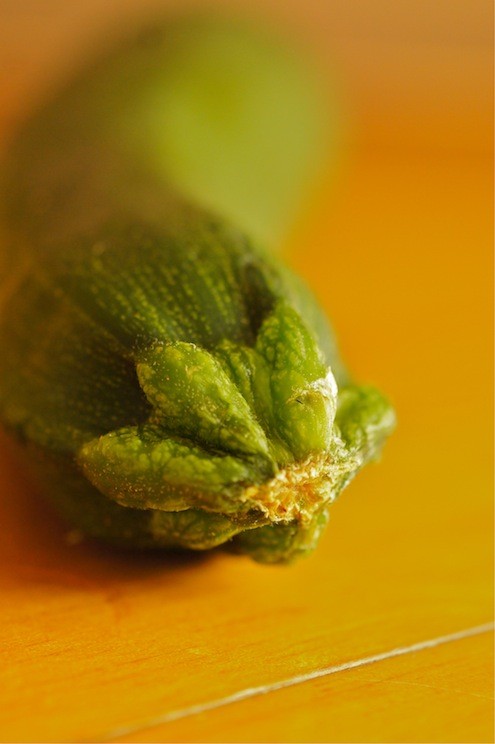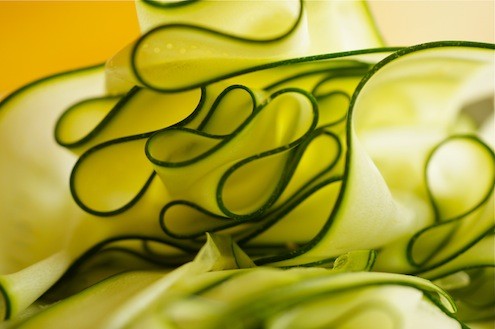 Zucchini Wrapped Fish with homemade Rosemary Oil
The zucchini slices are beautiful wrapped around the fresh fish. A drizzle of homemade scented olive oil makes this a delicious and very healthy dinner choice.
Author:
Sarah Kenney, adapted from Curtis Stone
Ingredients
INGREDIENTS FOR THE ROSEMARY OIL:
10 sprigs (each about 4 inch/10 cm long) fresh rosemary
One 17-oz./500-ml bottle extra virgin olive oil
FOR THE FISH:
Four 5- to 6-ounce/160-g skinless black cod filets (Sarah's note: I just used regular cod)
3 zucchini (each at least 7 inches/18 cm long), cut lengthwise on a Japanese mandolin into 1/16-inch/.2-cm slices (Sarah's note: I used ⅛ inch instead and that worked better for me)
4 sprigs (each about 4 inch/10 cm long) fresh rosemary
Instructions
TO MAKE THE ROSEMARY OIL:
Using the back of a large chef knife, bruise the rosemary as much as possible.
Place the bruised rosemary in a small saucepan with the extra virgin olive oil and gently warm the oil over medium-low heat for about 5 minutes or just until it is lukewarm.
Reserve the olive oil bottle.
Remove the saucepan from the heat and set aside to allow the rosemary to infuse the olive oil with as much flavor as possible (4 to 6 hours is ideal, however a smaller amount of time will still give you a nice rosemary infused flavor). (Sarah's note: have fresh bread handy for taste testing!!)
TO PREPARE THE FISH:
Preheat the oven to 400°F/205°C.
Sprinkle the fish with salt and pepper.(Sarah's note: Cod is VERY mild so season it really well to bring out some flavor)
Lay about 6 zucchini slices horizontally on the work surface to overlap each other slightly and create a 5x7-inch/13x18-cm rectangle.
Place 1 black cod filet on top of the zucchini slices and wrap the zucchini around the fish to cover completely.
Repeat with the remaining zucchini slices and black cod filets.
Heat 1 tablespoon/15 ml of the rosemary olive oil in a large nonstick frying pan over medium-high heat.
Place the fish, zucchini-seam side down, in the pan and cook for about 2 minutes or until the zucchini is lightly colored.
Using a metal spatula, carefully turn the fish over, folding the ends of the zucchini slices over the fish if necessary. Don't worry if some of the zucchini slices unfold a bit. Once the fish is cooked the zucchini will soften and can be folded around the fish again before it is served. (Sarah's note: this just didn't work for me. Broiling the zucchini afterwards was the only way I could keep it all together)
Add 4 sprigs of rosemary to the pan (Sarah's note: soak these before hand or they will burn in the oven) (these will be used for garnish).
Transfer the pan to the oven and bake the fish for about 8 minutes (the time will depend on the thickness of the filet), or until the fish is just cooked through.
TO SERVE:
Drizzle 1 tablespoon/15 ml of the rosemary oil around the plates.
Garnish with the roasted rosemary sprigs and serve. Pour the remaining rosemary oil into the reserved olive oil bottle, discarding the rosemary sprigs, and reserve the oil for another use.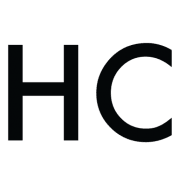 Sarah Kenney
Sarah is an adventurous food photographer and writer who has moved six times with her family from the U.S. to Wales, Japan and back. They are affectionately known as "The Rolling Stones". She is a passionate chef who thinks that their experiences living in Louisiana, Michigan, New York, Missouri, Kansas, and now Texas culminate in shared meals and tales around the table as her family experiences each regions offerings of cuisine and culture. Texas is her current stop and good food and good times are a passion of this southern state. She writes about her foodie adventures in her blog "Snippets of Thyme".