Brady Evans with a perfect replica of the classic Thai signature beef salad.
By Brady Evans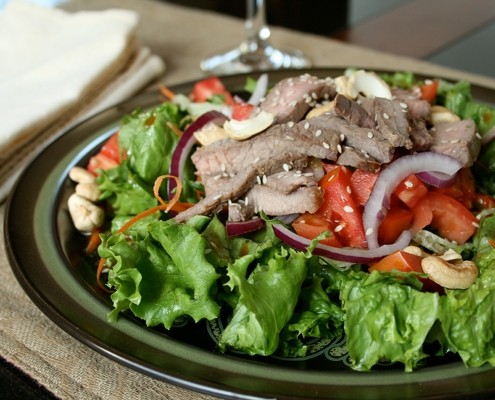 My husband, without fail, orders this salad every single time we go out to eat Thai food.  He craves the coolness of the vegetables combined with the spiciness of the dressing.  We were both skeptical about whether or not this meal could be pulled off at home.  But there was no need to be: this was a fantastic stand in for his usual Thai restaurant fare.
See Also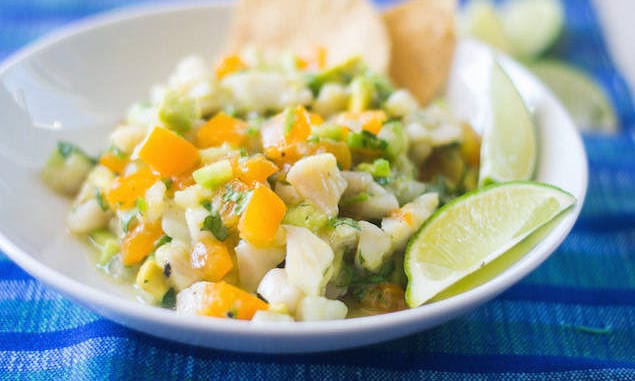 I'm especially glad it was such a success: now he'll be able to venture out and actually try different dishes at Thai restaurants.

A perfect replica of a signature Thai beef salad
Author:
adapted from Deborah Hayden
Ingredients
for the salad
8 oz (225 grams) flank steak
3 cups (700 mL) of mixed greens
1 tomato, sliced
1 green onion, sliced
1 small cucumber, shredded or sliced
1 carrot, shredded
½ of red onion, sliced
for the Marinade
2 T vegetable oil
1 T soy sauce
1 T sherry
1 clove garlic, minced
1 T freshly minced ginger
for the dressing
¼ cup (60 mL) soy sauce
juice from 1 lime
1 tsp freshly minced ginger
1 tsp sesame oil
1 tsp grated orange rind
1 tsp Dijon mustard
1 tsp chili garlic, sriarcha, or tobasco sauce
pinch sugar
Instructions
Combine ingredients for marinade.
Marinate meat for at least 30 minutes.
Broil beef for 5 minutes on HI and let rest 10 minutes before slicing against the grain.
Combine ingredients for the dressing and toss, if you wish, with salad ingredients listed above. Or, assemble salads and dress plates individually.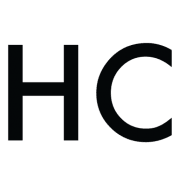 Brady Evans
Brady Evans is a cook who specializes in stretching cooking boundaries towards a more healthy lifestyle. She loves making recipes with unexpected ingredients and share her passion for cooking through her very successful and mostly-vegetarian blog, Branny Boils Over.