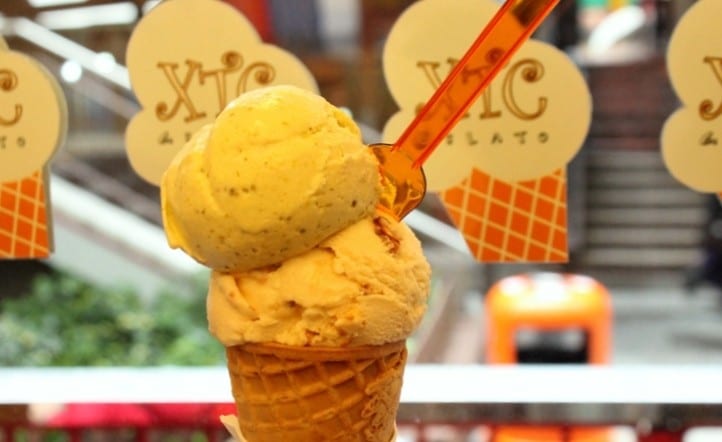 After a long, celibate journey from gelato, Alec Torelli greets the bright red sign of XTC Gelato with a smile.
By Alec Torelli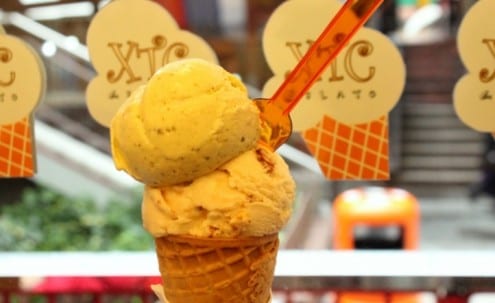 After a long, celibate journey from gelato, I greet the bright red sign of XTC Gelato with a smile. Although it's a chain with locations throughout Hong Kong, their mission statement boasts authenticity.
"We make fresh artisan gelato and sorbetto using traditional Italian recipes. Everything we do is done by hand – from selecting and peeling the fruit to packaging the products." That, combined with 10 years of experience in the field, gives it all the necessary pre requisites to an excellent gelato.
XTC's Soho branch is bustling. A long line of customers curves outside the shop and ironically, blocks the entrance to the neighboring store Ben & Jerry's. It's good for a laugh.
When I reach the front, I'm impressed by the odd variety of flavors. Still, I proceed with caution and opt for samples.
I try several, Passionfruit with Banana (the best of the sorbets), Pear Walnut Praline (dull) and Sea Salt Caramella (far too salty, not enough sweet).
It's been a while since I've experienced the wonders of Italian gelato, but my taste buds have not forgotten. Most of the gelato at XTC are far too bland, and without knowing ahead of time, the flavors are nearly impossible to distinguish. Their ice cream also lacks the thick, velvety consistency of the gelato they claim to be.
A few stands out and are worth trying. The Hong Kong Milk Tea, although a bit too watery, does a great job in reproducing the classic drink. Made with a strong black tea, condensed milk and sugar, it's slightly bitter and rich. The second, Oatmeal Orange & Raisin is packaged with a multitude of fresh raisins and the orange gives it a sweet, tangy aftertaste. Both are solid.
If you're looking to satisfy a long withstanding gelato craving, XTC will do the job. If you're expecting to be swept away, it's best to wait for Italy.
XTC Gelato, Shop B, 45 Cochrane Street,
Central Hong Kong
www.xtc.com.hk
Alec Torelli
It all started when he was 10. He was distraught about moving, but the man next door welcomed him with a huge styrofoam box of ice cream. Fourteen years later, he moved to Italy and fell in love with gelato, which inspired his first writings about food. Since then, his passion for culinary art has done nothing but grow. On a mission to find the world's best gelato, he travels, eats and writes for Still Served Warm.