Filled with veggies or pork, if you've ever wanted to learn how to make and wrap your own dumplings, this guide is for you.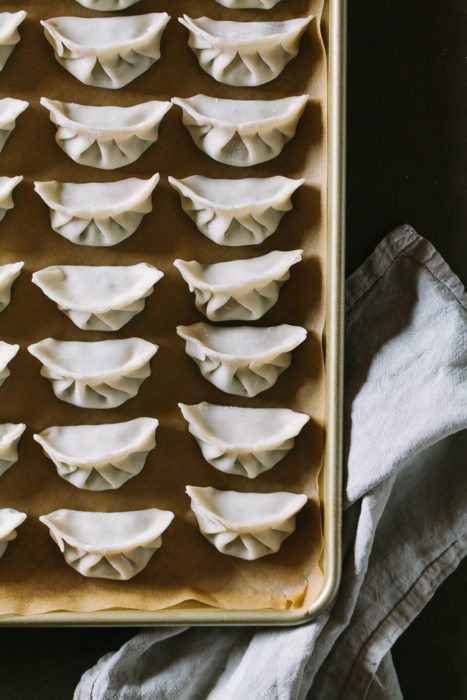 I like making an extra large batch of dumplings to keep in the freezer for the coming weeks. Frozen dumpling are great to have on hand for last minute meals and they can be boiled, steamed, and pan-fried straight from the freezer.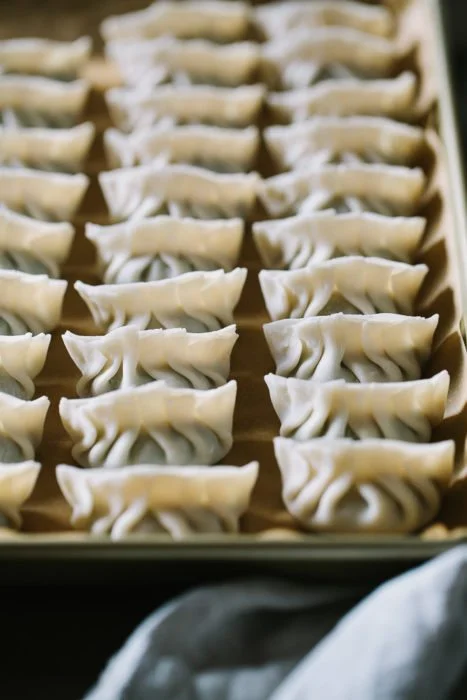 Learning to properly wrap dumplings can be intimidating if you haven't done it before, so I took some step-by-step photos to hopefully demystify the process a bit. These are store-bought dumpling wrappers, available in the refrigerated section of any Asian grocery store. Homemade dumpling wrappers are special but making the dough and rolling them out does add some extra steps. Since I usually make these in large batches, store-bought wrappers make the project much more manageable. Even with store-bought wrappers, assembling dumplings is a process and takes time, but it makes for a peaceful afternoon or is also a fun activity to do with a friend. (or with the kids!)
Place a heaping teaspoon of pork onto the center a dumpling wrapper.
Lightly brush the edges of the wrapper with water to help the wrapper stick together. Fold in half to form a half-circle and pinch the center together. While pinching the center of the seam, use your thumb and index finger to make a pleat towards the center.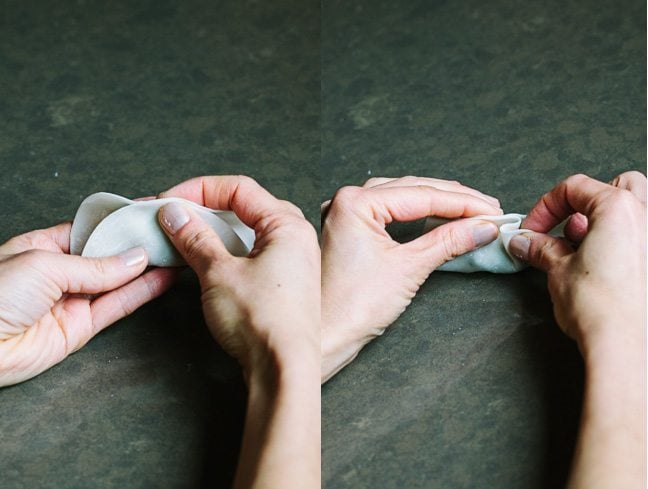 Make 3-4 pleats down the right side of the dumpling, giving a gentle pinch with each pleat. Only the top layer should be used for pleating, the bottom layer should remain smooth. Switch hands and repeat the process on the left side of the dumpling.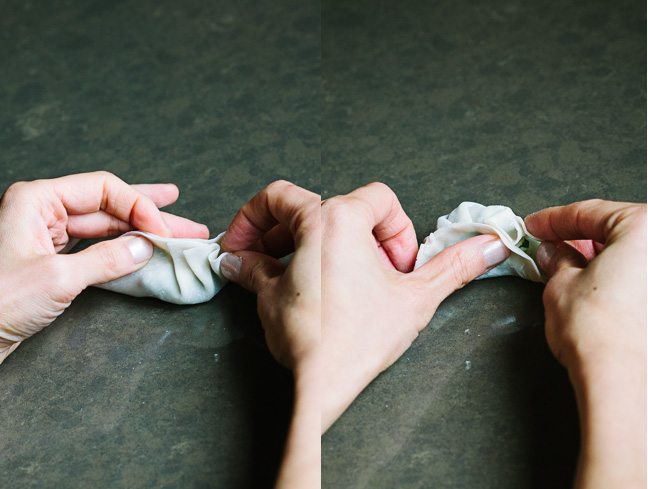 Dip fingertips in water and lightly pinch the seam together to ensure a good seal. Done!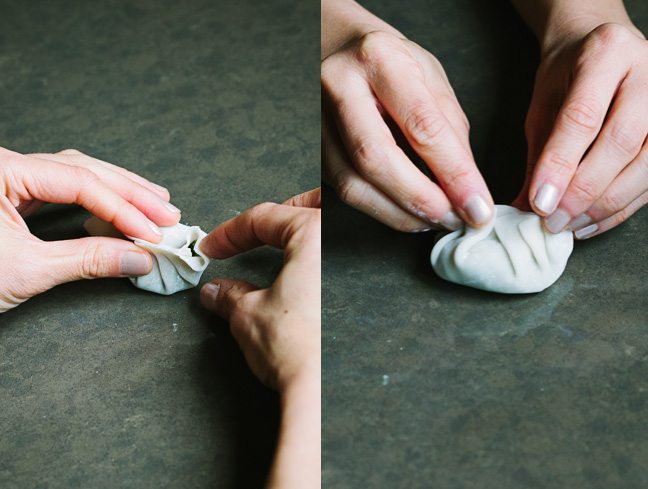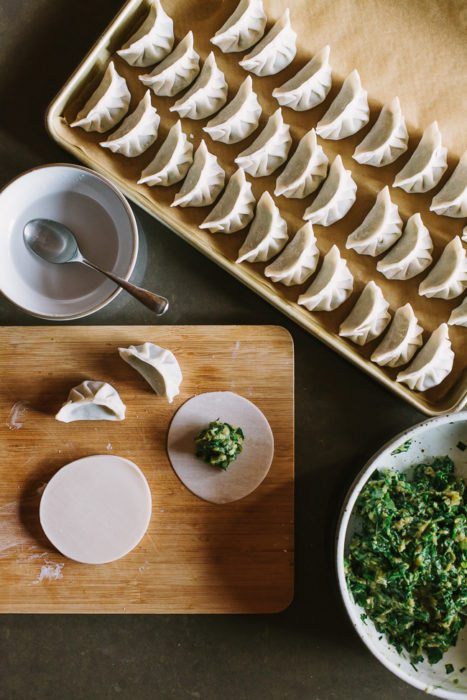 I tend to keep my dumplings vegetable heavy, and it's always nice to see my kids love their vegetables. There's a lot of flexibility here so experiment with swapping in other types of meat and vegetables. Napa cabbage is a classic for dumplings and chicken would do nicely here too. We like these best pan-fried, but boiled and steamed are good as well.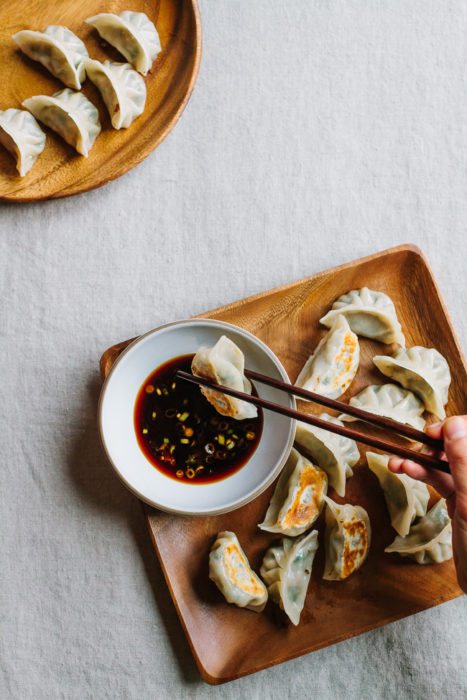 Emily Nelson
Emily is a self-taught cook and photographer with a passion for creating beautiful and wholesome food for the family. Her focus is mostly on whole grains, fresh and seasonal produce, and naturally raised meats. When she's not in the kitchen, she loves playing music and spending time with her husband and two children.