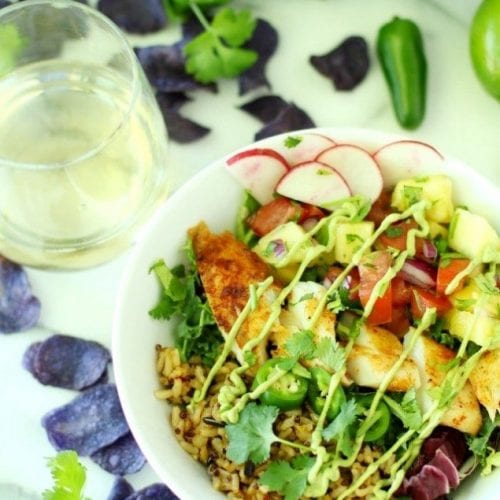 National Pinot Grigio Day: Pineapple Fish Taco Bowls
Ready in less than 20 minutes, these Pineapple Fish Taco Bowls are served with rice and greens and topped with a fresh pineapple tomato salsa, and avocado cream sauce.
FISH
Juice 1/2 lime over fish and sprinkle with taco seasoning on both sides. Allow fish to marinate for a few minutes. Add oil to a large skillet and heat over medium-high. Cook fish until browned and cooked through, 2-3 minutes on each side.