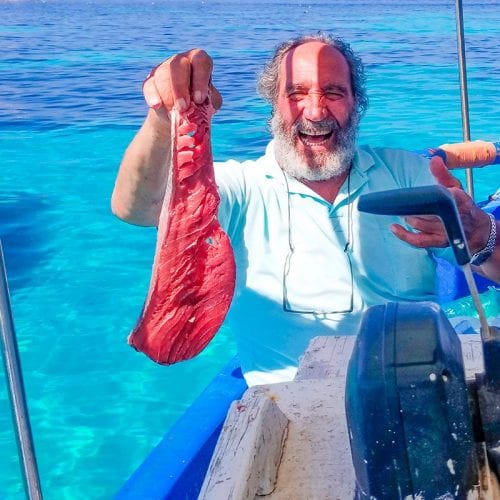 Salmoriglio Tuna
The classic souther Italian condiment, Salmoriglio, is made directly in the pan and served with the simply seared tuna and seasoned with lemon juice and oregano. Easy and quick!
First of all, peel and crush the cloves of garlic. After that, squeeze lemon juice and combine with 3 tbsp of olive oil, the dried oregano, and the black pepper. Pour the lemon and oil mixture in a jar and close the lid.

Now, pour 1 tbsp of olive oil and the cloves of garlic in a pan big enough to cook the tuna steaks. Sauté the garlic on low heat until pale golden, then discard the garlic, raise the flame and sear the tuna 1 minute per side.

After that, shake the lemon and oil mixture and pour in the pan along with the capers. Cover immediately with a lid and cook 1 minute more. Finally, place the pan covered far from the heat, and wait 5 minutes more before serving.