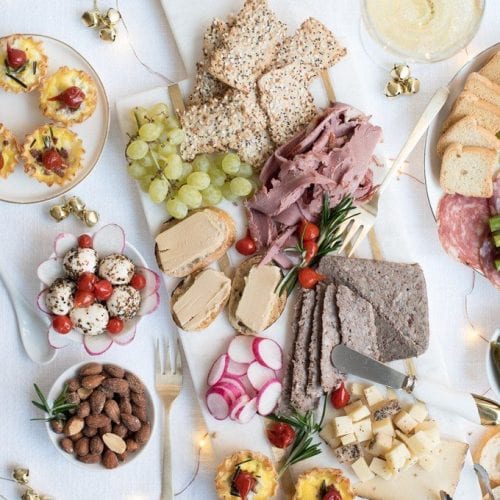 Charcuterie and Champagne Brunch with Smoked Duck Quiches
Forget the usual brunch spread. Dig into this charcuterie board paired with champagne and served with mini smoked duck quiches.
Preheat oven to 350°.

Place phyllo cups into a muffin tin to hold shape while baking

Dice duck breast and mozzarella cheese into ? in pieces and combine in medium bowl.

In a medium mixing bowl combine eggs,1/2 rosemary and milk and beat until combined.

Divide duck mixture up evenly between all 24 phyllo cups and then top with egg mixture.

Place in oven and bake until egg sets, about 15 minutes.

Remove from oven and sprinkle with remaining rosemary and top with a pepper.