In preparation for the premiere of "Game of Thrones", we take a guess at the real-life versions of the many wines of the show.
Game of Thrones nerds, listen up! In preparation for the highly anticipated season 5 premiere of HBO's hit series this Sunday evening, we've analyzed all their frequently referenced (fictional) wines and have taken our best shot at choosing the real-life matches.
Wines of The Arbor
The wines from this area are constantly referenced as the finest in the Seven Kingdoms. A favorite among the characters seems to be an "Arbor gold", which we can assume is a white wine. Reds are often mentioned as well, but whether is be red or white, they are consistently described as rich, sweet, or fruity.
Our real-life match: For a white wine similar to Arbor Gold, try an oaked Chardonnay from California.
Dornish Wines
Dorne is the other region in the books/show specifically known for its wines. The climate is meant to be dry, and there are some references to crops such and olives and citrus fruits. Dornish wine is generally described as sour.
Our real-life match: Try a full-bodied red wine from Southern Spain that is sure to get your mouth watering with awesome acidity.
Plum Wine:
This wine is a popular one in King's Landing and a favorite of the Queen's. It is often served more casually, while the Arbor wines are saved for special occasions.
Our real-life match: If you haven't before, this is your chance to try a famed Japanese plum wine.
Hot Spiced Wine
Like the plum wine, this is not from a specific area but is frequently mentioned. It is often drank in the North, for as they say, "winter is coming", and they need a good way to keep toasty and warm so close to The Wall.
Our real-life match: Mulled Wine
Dreamwine
This is always referenced as a sleep aide for the people of Westeros. While it is not quite their stronger sleep aide "Milk of the Poppy" (which we can safely assume is neither milk or wine…), it is definitely one stiff drink with a high alcohol content that will knock you right out for a decent amount of hours.
Our real-life match: For a nightcap or a sip of something high in alcohol, try a Spanish cream Sherry or a Port.
Who else will be tuning in this Sunday evening, ideally with a nice glass of wine?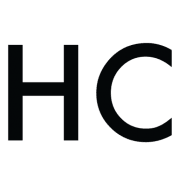 Suzanna Heldring
This New York City native and University of St. Andrews graduate has spent the last few years on culinary adventures around the world to finally find herself right back home again. Most days you can find Suzanna sampling all the green juice, lattes, and craft beer the city has to offer or daydreaming over a good book.