These beautiful gnocchi show off a rich red color. The flavor of the gnocchi is earthy but not intensely beet-y, and the texture is soft and delicate. Plus enter to win a copy of Jenn Louis' Pasta By Hand cookbook.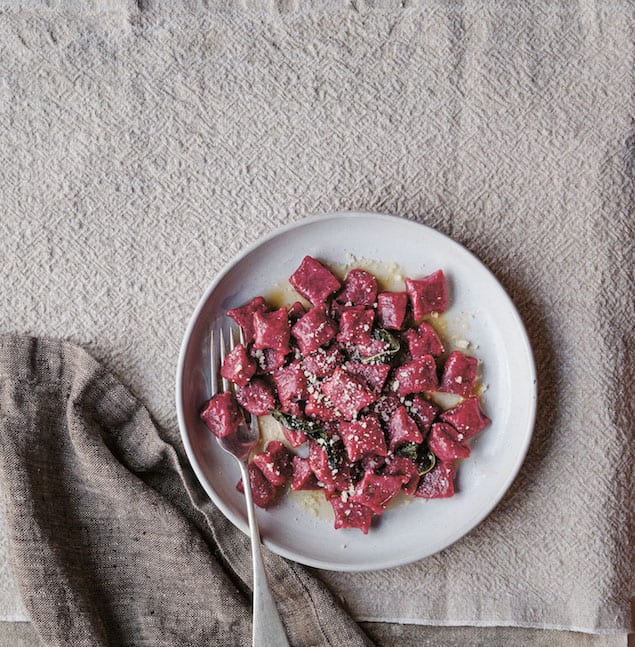 Jenn Louis, author of Pasta By Hand, has created a beautiful publication that requires no special equipment to make the regional Italian pastas. Jenn had her first real bite of gnocchi in Tuscany as she was backpacking through Europe after college. It was love at first bite.
Her book breaks down ingredient basics, highlighting special cheeses and the best flours to use. Because all the shapes are made by hand, the book contains a variety of dumplings like, Gnocchi alla Romana, Gnocchi Ricci, and Gnocchi alla Sorrentina. With over 60 hand made pasta recipes and ten beautiful, classic sauces, this is a cookbook every pasta lover should have. Beautiful images, step-by-step photos, and maps indicating a pasta's origin, Pasta By Hand is a must-have cooking companion as we head into the cooler fall season, when all we want is hearty comfort food. Add this to your gift ideas and in the meantime make this beet and ricotta gnocchi straight from the cookbook.